Consents flat in July
22 Sep 2017, Industry Updates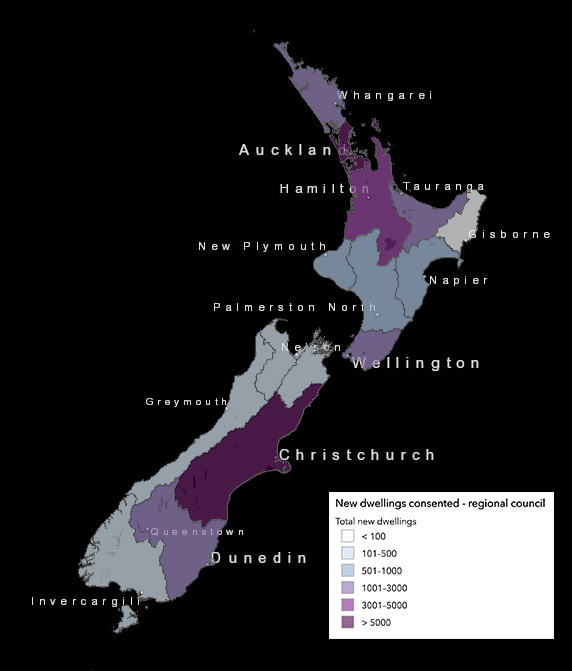 Total number of new dwellings consented up 4.5% in 12 months to July
A total of 2,762 new dwellings were consented in July, including a total of 1,900 houses. Seasonally adjusted, the number of new dwellings consented fell 0.7% following
a 1.3% fall in June.
However, the seasonally adjusted number for houses bounced back strongly – increasing by 8.5% following a 4% fall in June. In the year to July, a total of 30,404 new dwellings were consented, up 4.5% on the previous corresponding period. The trend remained relatively fl at, having reached a 12-year-high in 2016.
In the regions 
Nine out of the 16 regions consented more new dwellings in July 2017 compared to July 2016, led by Otago (up 114 to 282; +68%), Wellington (up 79 to 205; +63%) and Bay of Plenty (up 39 to 260; +18%). Gisborne, Hawke's Bay, Nelson, Southland, Waikato and West Coast were the other regions to consent more new dwellings.
The biggest drops occurred in Auckland (down 313 to 774; -29%), Taranaki (down 12 to 44; -21%) and Marlborough (down 11 to 22; -33%). Manawatu-Wanganui and Northland were the only other regions to consent fewer new dwellings in July 2017 compared to July 2016, while Canterbury (543) and Tasman (28) recorded no change.