Silent Southern sizzle
13 Oct 2017, Community & Sponsorship, Sponsorship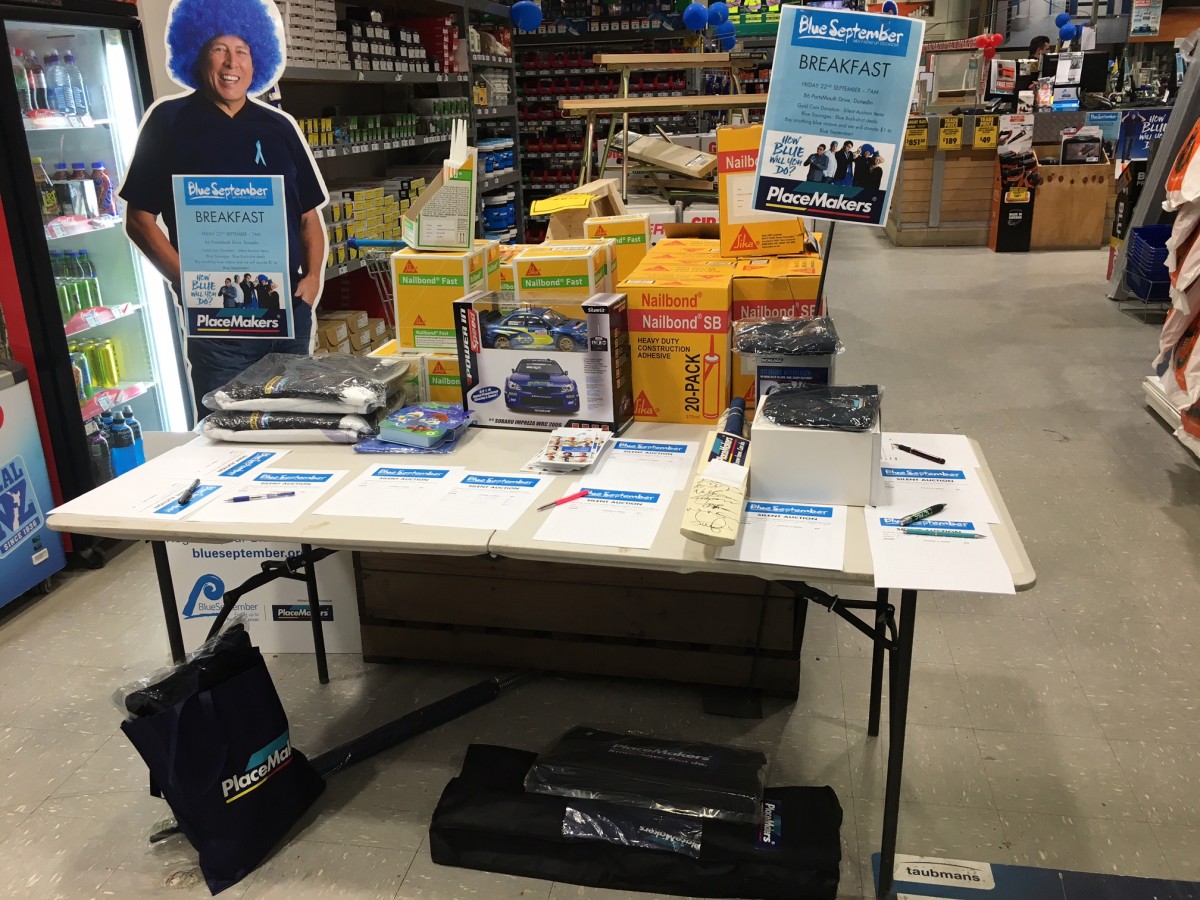 In 2017, PlaceMakers once again got behind Blue September to help raise awareness of the disease, and this year's campaign theme 'Blue Do' aimed to encourage Kiwis to get together with colleagues, family and friends to hold a fundraising event. Here's what some of our stores got up to!
PlaceMakers Dunedin and Mosgiel branches combined to raise more than $2,000 for the Prostate Cancer Foundation (PCF) thanks to a week-long silent auction culminating in a blue BBQ breakfast. Justin Macready, who operates both stores, said while money was good, raising awareness about prostate cancer and the effectiveness of early detection among his customers is what he's most proud of.
"Getting in front of our customers and reminding them to go get checked is the most important part for me," said Justin. "We have customers who have undergone treatment and early detection is key. We're proud to be supporting such a worthwhile charity and getting the word out that regular checks and early detection are essential to successful treatment."
More than 100 people attended the event, with big-ticket items – including signed Highlanders' jerseys and a remote-controlled rally car signed by Geraldine's own WRC star Hayden Paddon – attracting the fiercest bidding.
Blue sausages supplied by a local butcher, along with a variety of costumes and themed baking, added a special Blue September touch to the morning, and Justin said that customers were happy to get behind the cause.
"We get great feedback from customers and the community at large for supporting Blue September and the PCF – it's just a great charity to get involved with."