Shine bright like a diamond
23 Aug 2017, Community & Sponsorship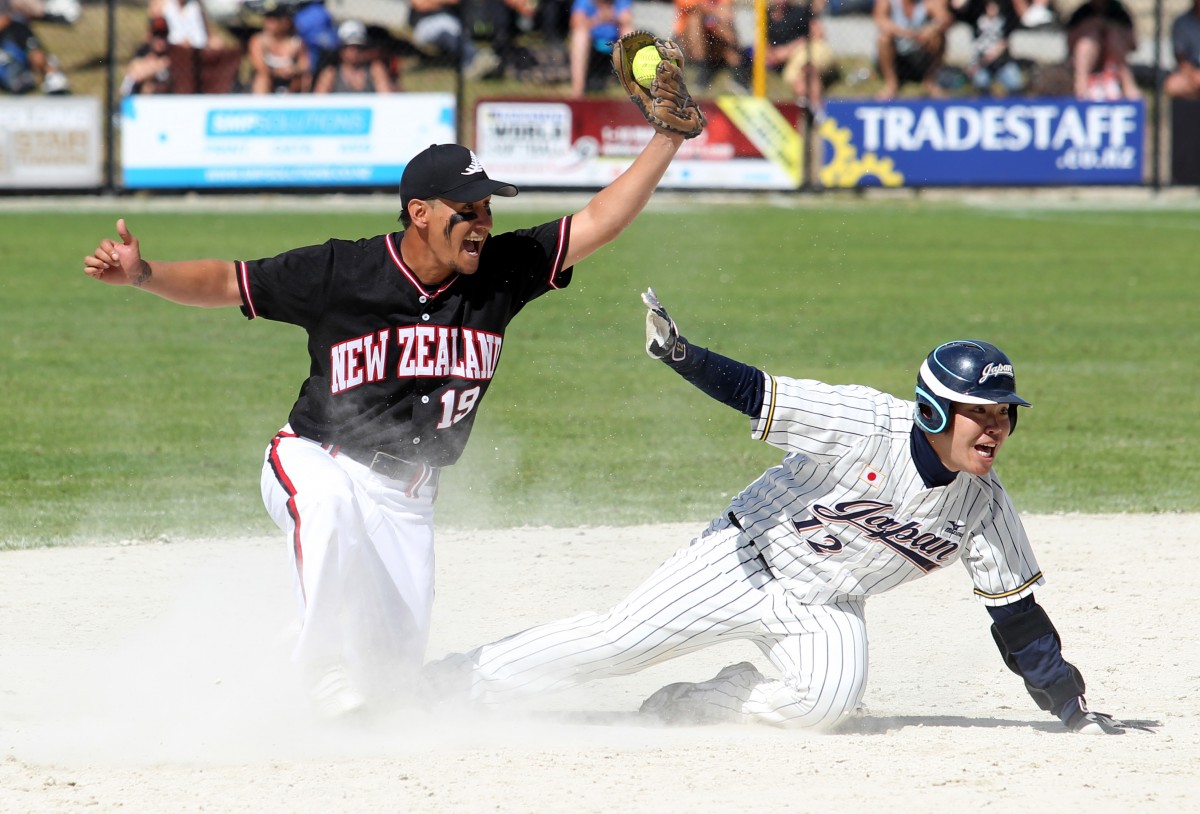 With four World Championship wins under his belt, Black Sox captain Nathan Nukunuku is one of the world's most decorated softball players. Away from the diamond, he can be found looking after local tradies as an account manager at PlaceMakers Mt Wellington
"Softball is a completely amateur sport in New Zealand, so most of the guys have full-time jobs," says Nathan. "As a team, the Black Sox has to apply for funding every year from Sport New Zealand. You only get your funding if you make it into the final of your sport's pinnacle event – luckily for us, we've been in the past ten Softball World Championship finals!
The 37-year-old infielder has appeared in six of those and recently tied the record for the most World Championship appearances by a player – aided by the fact that the tournament changed from a quadrennial to a biennial format in 2013.
Nathan and his band of sluggers earned their most recent gold earlier this year in Saskatoon, Canada, when they beat Australia 6-4 in the final after fighting back from being down 1-3.
The key moment came in the sixth innings, when New Zealand's Joel Evans hit a two-out grand slam to give the Black Sox a commanding 6-3 lead and guide the team to a record seventh Softball World Championship.
 Nathan says that win rates as a highlight of his 17-year international career, alongside his first World Championship victory in South Africa in 2000.
"I'm really proud of this one, because it's a young group. It's the first time I've ever been in a team where we've had more players who haven't won a championship than those who have, and they showed a lot of maturity under pressure," he says.
"The first gold I won is the most special to me, though. My older brother Dion was on the team as well and my father, who had never been on a plane before, and the rest of my family flew out to watch us play – it was awesome to be able to celebrate and share that moment with them."
Young gun
Nathan grew up in Hawke's Bay with three older siblings and followed them into softball. When the family moved to Auckland, he continued playing in the summer while lacing up a pair of rugby boots in the winter.
He demonstrated exceptional talent for the game from a young age (he was selected for the Auckland U-14 team aged nine and the New Zealand U-19 team at 15), so joining his older brother Dion in the Black Sox seemed inevitable. However, Nathan says there were a few bumps along the way.
"I went to St Peter's College on a rugby scholarship and made the wider Black Sox squad in 1997. Because it's winter here when they go on tour, I had to decide whether I would head overseas with the team or stay and play rugby with the school and I chose to stay," he says.
"After I finished school in 1999, I made making the World Champion side my goal, so that year I went on a tour to Japan. I played well, and a few months later got a call from the coaches.
"It's quite a funny story, there were no cell phones in those days and I wasn't at home when they were trying to get hold of me. They rang my older brother, who had to come and find me – he told me I had to get home and answer the phone, which is how I found out I'd made the team."
Career progression
 While softball in New Zealand is completely amateur, there are professional leagues overseas in North and South America, Europe and Japan, where Nathan played three seasons for Daiwa ACT, a team owned by the second-richest man in Saga City.
"It was a good time. My partner was playing professionally in Italy at the time, so I did a lot of travelling back and forth and also played a couple of tournaments in Holland," he says. "A lot of the guys will do that in the off season. The top guys will get paid a salary, while other guys might just get the opportunity to travel with limited expenses."
After winding up their respective professional careers, Nathan and his partner returned to New Zealand. In 2013, he started a sales cadetship with PlaceMakers.
"I knew some of the guys at the Mt Wellington store from my rugby playing days, and they approached me with the offer of the cadetship. I knew very little about the building industry, so they put me on a plan to work my way up through the ranks," he says.
The twilight zone
 During his time with the Black Sox, Nathan has racked up 105 test caps for the team and is now the third most capped player in the squad's history. After such a successful career, he says that he has begun to think about retirement.
"I'll definitely continue playing softball at the club and provincial level, but I'm going to take the next couple of months to consider whether or not I'll continue playing internationally," he says. "The next World Championship is in the Czech Republic and I've never played one in Europe. Getting another gold in Prague would be a special way for me to end my career, but I'll just have to see what happens.
"Chris Fairbairn [JV of the Mt Wellington store], Bob Barsdell [Trade Sales Manager], the other staff and especially my customers have all been really supportive of me, both during my training and with the amount of time I've had to take off for softball. I want to say a huge thank you to them all, this gold is for the good guys!"
Nathan Nukunuku: by the numbers 
2017 World Championship stats
At Bats
19
Runs Scored
10
Hits
9
Home runs
2
Runners batted in
10
Batting Average
.474
On base percentage
.643