$3.8BN WON'T FUEL PIPELINE
27 Jul 2021, Industry Updates, News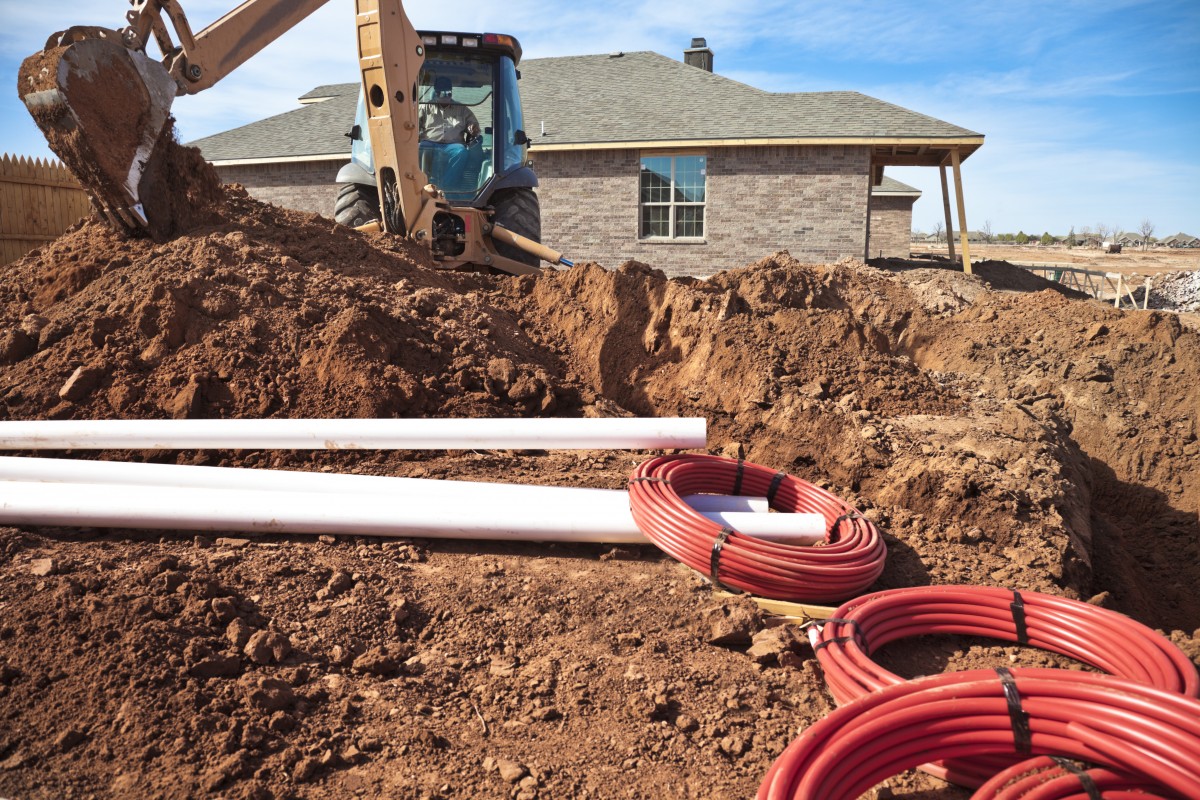 Industry bodies and economists caution the $3.8 billion Housing Acceleration Fund may not serve its purpose – and cost construction businesses time in the process – unless it's part of a visible, longer-term pipeline of work
The Housing Acceleration Fund (HAF), announced on 23 March, is part of a raft of efforts from the Government to address a housing market that Infrastructure Minister Grant Robertson called "the least affordable in the OECD". It aims to speed up the pace and scale of home building and was announced the same week as a four-month extension of the Apprenticeship Boost scheme, which subsidises employment of apprentices, including building apprentices.
The most significant component is the Infrastructure Acceleration Fund (IAF)  – a contestable fund of at least $1bn of the $3.8bn – which is designed to accelerate a mix of private-sector and government-led developments, in locations facing the biggest housing supply and affordability challenges, by contributing to pay for infrastructure costs.
The HAF also includes additional funding for the Land for Housing Programme to accelerate the development of vacant or underutilised Crown-owned land, operate in more regions, and deliver a broader range of affordable housing options for rental and homeownership.
In addition to the IAF, Iwi and Māori will have access to a $350 million Māori Infrastructure Fund.
The Ministry of Housing and Urban Development said the IAF will address some of the underlying barriers to supply by:
Opening up more land for housing development, particularly in locations close to jobs and amenities.
Helping to fund critical infrastructure needed for that development.
Allowing for a wider mix of housing that is affordable for low-to-moderate-income households to own or rent.
Freeing up development-ready land and accelerating housing development to moderate growth in house and land prices.
The Government said the HAF "will jump-start housing developments by funding the necessary services, like roads and pipes to homes, which are currently holding up development" and will accelerate housing supply.
However, immediately following the announcement, the Opposition and news media found examples around the country of megaprojects, regional infrastructure and commercial building projects, which lacked infrastructure, which took far longer to commence than the government promised, or didn't go ahead at all.
Extra money isn't everything
Infrastructure NZ, an advocacy group which promotes best practice in national infrastructure development through research and public and private sector collaboration, cautioned that the fund would only address infrastructure barriers to housing "if it is integrated with a visible, committed and sequenced pipeline of projects that encourages industry to invest, scale up and lift construction sector productivity".
"Designers, architects, contractors, subbies and the raft of other critical service providers, who take each project from idea to reality need to understand what's coming up – not just in the next six months, but over three to five years," Infrastructure NZ told Under Construction shortly after the fund was announced.
The organisation added that a clearer sightline of the infrastructure programme ahead is needed, because uncertainty costs businesses money through time wasted on tendering to build infrastructure.
Civil Contractors New Zealand chief executive Peter Silcock agreed, telling Under Construction "delays and uncertainty regarding the pipeline of work, as well as delays and conditions of resource consents, are impacting on contractor confidence to build our capability and capacity".
He added that a lack of investment infrastructure isn't new.
"Underinvestment in water and transport maintenance is a major issue with infill housing," he said. Poor productivity is also a related issue facing the construction sector, according to a November 2020 BRANZ-funded report from GS1 New Zealand.
The report found the building and construction industry's annual output was $64bn (11.5% of NZ's total economic output) in 2018 but low productivity growth (0.9% a year for the past 25 years; much less than Information Communication Technology or agriculture) needs to be addressed.
On top of concerns with the Housing Acceleration Fund, Infrastructure New Zealand said it is essential the $6.8bn to be invested in the NZ Upgrade Programme for road, public transport, walking and cycling infrastructure is actually delivered so millions of dollars aren't wasted by businesses preparing for work contracts which don't eventuate, as happened with preparations for Auckland's cancelled East-West Link.
Infrastructure New Zealand added there has been too much reluctance by local government to pay for the pipes and roads they are obliged to provide for new residential land.
Chief advisor Claire Edmondson published the first edition of InfraRead in June and spent 15 pages in the white paper criticising the government for – amongst other things – running an infrastructure deficit of around $20 billion for decades (due to underinvestment) and doubling the projected cost of the New Zealand Upgrade Programme, resulting in adjustments and cutbacks, in Edmondson's opinion.
Reports confirm dysfunction
Infrastructure New Zealand's concerns are echoed in a Construction Sector Covid-19 Recovery study, published by Te Waihanga / the NZ Infrastructure Commission and Deloitte in January 2021, which found that confidence in the construction sector is being hindered by uncertainty around the pipeline of projects.
Despite Te Waihanga introducing the Infrastructure Pipeline tool, MBIE publishing the National Construction Pipeline report every two years, and Stats NZ providing monthly building consent data, the study found the infrastructure pipeline is being hindered because of a lack of "a single source of the truth" for construction sector market activity (disaggregated across public, private, BRANZ, Pacifecon, MBIE and Stats NZ).
Also, the study found that "policy shocks driven by electoral cycles that lead to changes in strategic direction make it hard to plan adequately for the future".
Other hindrances cited in the report were local government under-funding and poor procurement.
Concerns infrastructure projects not shovel-ready
An example of a project criticised for being over-promised was the government's pledge to pump money into shovel-ready projects, "with more than 150 projects worth $2.6 billion being approved in principal" according to the 1 July 2020 announcement of the funding.
The $2.6bn is part of $3bn apportioned from the Covid Response and Recovery Fund announced in July 2020. That $3bn was repeatedly described in Government communications as being for "shovel-ready projects".
However, ten months later, NZ Initiative economist Dr Eric Crampton said he was skeptical about the shovel-readiness of new home builds and their infrastructure, given just 44% of the Government's 'shovel-ready' infrastructure projects had begun by their deadline of Februry 2021.
"The projects never received any adequate cost-benefit analysis," he said. "The Infrastructure Industry Reference Group just threw together a list of things that they might be able to get out the door in a hurry.
"Thousands of other shovels could surely be ready to go. Easing the rules so we can all get on with our own shovel-ready projects may make a bit more sense."
On 4 May, the Infrastructure Minister announced the Department of Prime Minister and Cabinet would set up an Implementation Unit to help the Government deliver on key promises, which opposition parties criticised as "an admission of failure".
Newly released Stats NZ figures show building is booming, meaning infrastructure will need to be created, whether or not government funding is reliable. Meanwhile, despite calling for caution in business decisions contingent on infrastructure going ahead, critics appear unanimous in their desire to get on with putting shovels into the ground.
/* featured_learn_list end */?> /* featured_news_list end */?>