APRIL APPRENTICE OF THE MONTH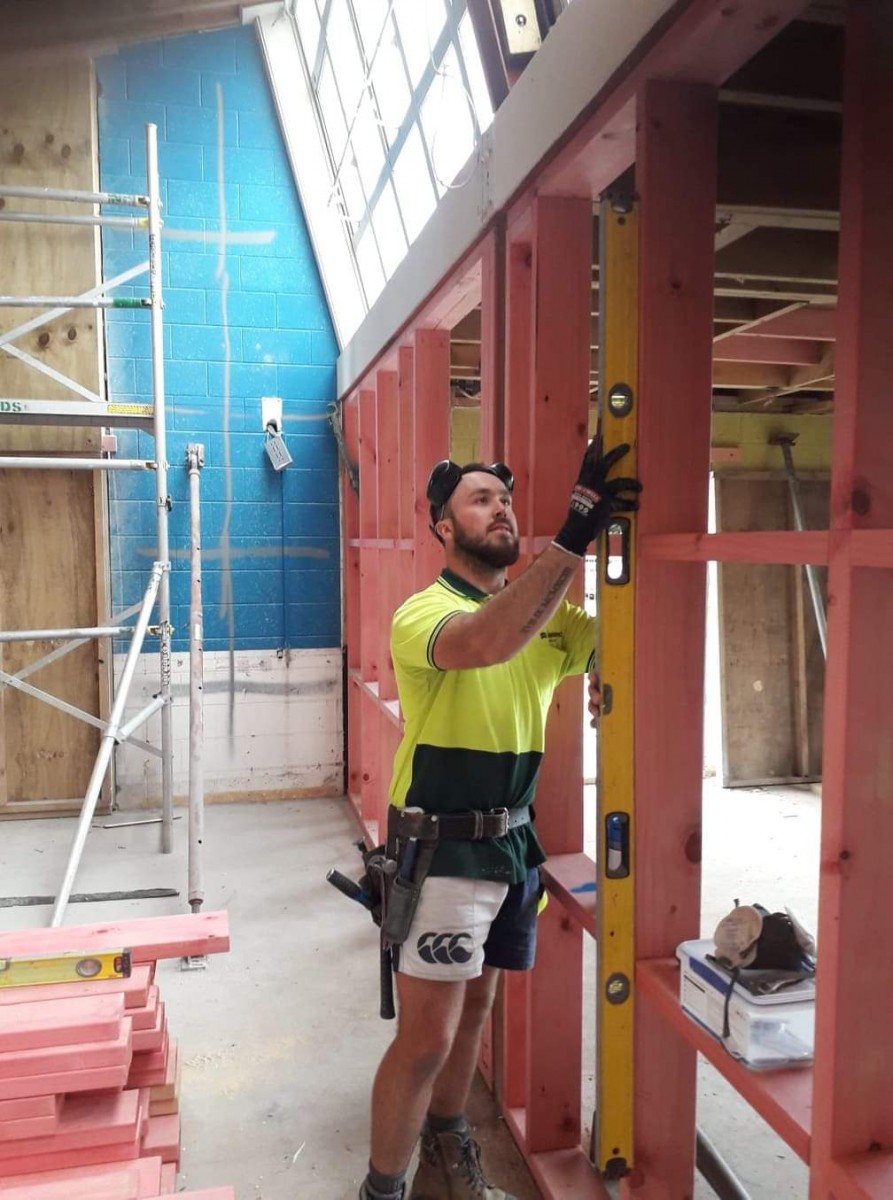 First-year apprentice's five-metre-high mission fixing wonky window secures this month's win
April Apprentice of the Month Ashley Knowles was recently faced with the challenge of fixing crooked cuts in blockwork for new windows that a subcontractor had stuffed up. To remedy the situation, the New Plymouth first-year apprentice had to fill and grout block work around these windows with minimal access.
In line with best practice for working at height, Ashley's team set up scaffolding as the window openings were up to 5m high. The next step was grinding block work back to a newly altered plumb line. He then cut ply and braces to cover the openings in the block work and poured a sloppy mix of concrete – 30MPa mix – to get the job done.
"I had to make the mix slightly thinner than normal, as pouring it was the only way to get it in the tiny cavities," says Ashley. "I couldn't dry-pack it, because the hole was too big and it had to run down through a couple more blocks."
The experience taught Ashley to work as closely as possible with subcontractors – in other words, keep an eye on their deliverables and triple-check the work. While it would have been better to check while the subbie was still on site to fix it, checking when he did was still helpful – if not, it would have been a nightmare when it came time to install the window joinery.
Apprentice of the Month entries are judged based on the nature of the challenge, the initiative and grit shown by the apprentice to overcome it, the end result, and the key learning. Ashley demonstrated all of these by fixing a problem to ensure the job was a success.
/* featured_learn_list end */?> /* featured_news_list end */?>