AVENUES TO RESOLVE DISPUTES
26 Aug 2020, Learn, Legal, Prove Your Know How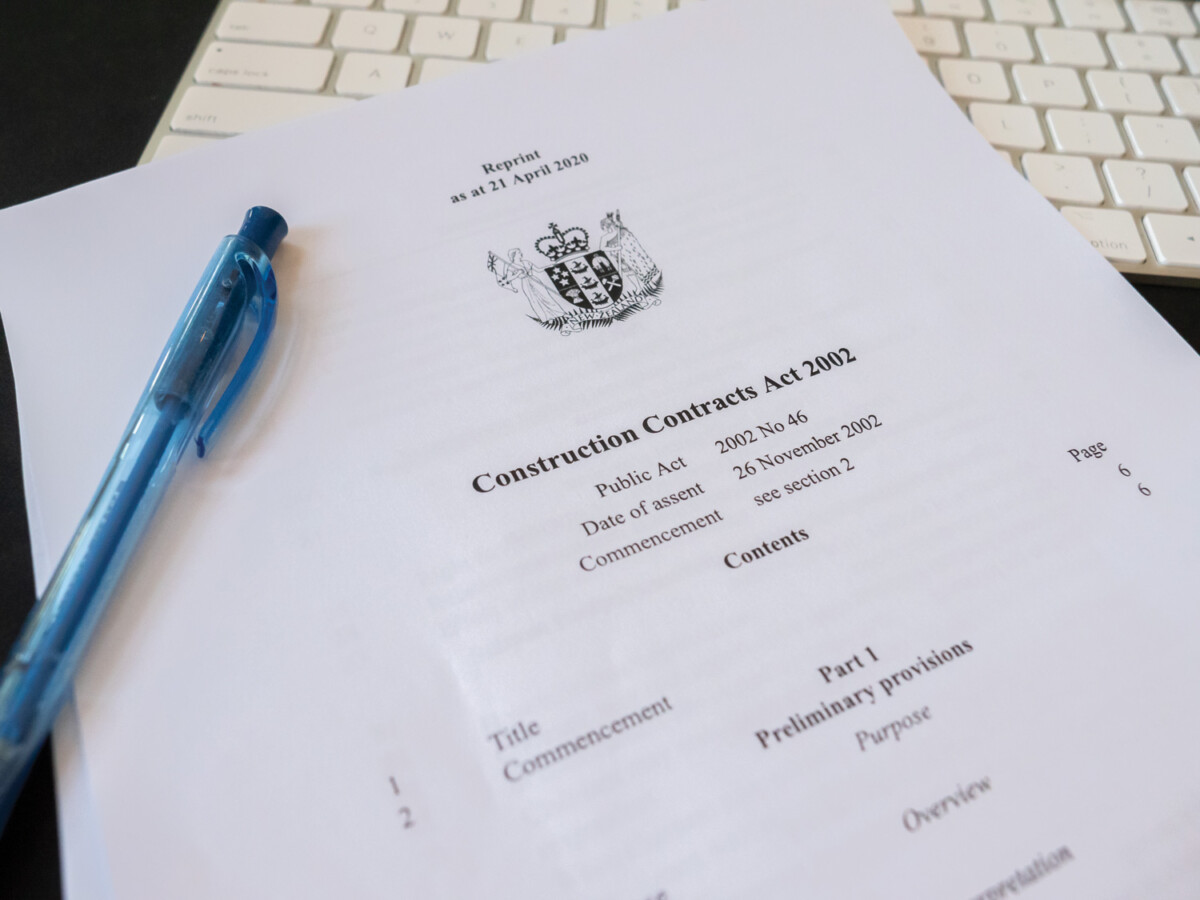 What options are available to you if all lines of communication have broken down and your dispute remains unresolved?
In our previous article, we discussed the most prudent first steps to recovering costs when hit with delays, disruptions and variations. While coming to an agreement between the parties is significantly cheaper and faster for everyone involved; if this has proved difficult, what are your options?
A.Communicate your dispute clearly and formally, with evidence
If you are not making any progress resolving your dispute directly through emails or phone calls, it is now time to send a formal letter.
This may help to instil a sense of urgency or legitimacy to your dispute, and it is a helpful paper trail to establish. Address the letter to the other party
or parties' registered office(s), and be sure to include:
the nature and grounds of the dispute.
any documentation or evidence supporting this dispute, including correspondence between the parties.
your expectations of the other party, and the date you expect these to be fulfilled.
the action you intend to take if these expectations are not met.
any of your own obligations and the date you anticipate these to be fulfilled.
a request for acknowledgement of the letter.
You may wish to instruct a lawyer to send this letter on your behalf to further legitimise the dispute and give weight to any further actions you intend to take if the dispute is not resolved.
B.Instigate an adjudication
The Construction Contracts Act 2002 provides simple and speedy dispute resolution procedures specifically for construction payment claims and building defects. If your contract includes an adjudication clause, this should be your first avenue to find a resolution. Carefully read your contract and the Construction Contracts Act, to ensure you comply with the necessary timeframes and any procedural steps that need to be satisfied.
In brief, adjudication is initiated by the claimant serving a notice of adjudication on the other party to the construction contract. An adjudicator is then appointed, either by agreement or by a nominating body agreed by the parties.
The claimant must then serve an adjudication claim, specifying the nature and grounds of the dispute, and provide any supporting evidence. This must set out all the disputes between the parties, as additional disputes cannot be added at a later stage. The respondent then has five working days to respond to the adjudication claim.
The adjudicator may decide to take a number of steps, including requesting further documents, appointing an expert advisor, inspecting anything relevant to the dispute and/or calling a conference of the parties. The adjudicator will then release a determination.
As a general position, parties will share equally in the adjudicator's fees and expenses.
You may pursue an adjudication parallel with court proceedings or other dispute resolution process. An adjudication determination is binding and enforceable, but not final. If you are unhappy with the determination, you have the option of appealing it.
As indicated above, however, be sure to first review the dispute resolution procedures in any relevant construction contract you have in place to ensure you comply with timeframes and any agreed steps to escalate a dispute.
C.Escalate
To appeal an adjudication determination, or further escalate the dispute, you may choose to pursue mediation, arbitration, or proceedings such as in the Disputes Tribunal or the District Court.
Each of these options has its own merits and limitations and you should talk to a lawyer to consider which avenue is best for your circumstances. A lawyer will be well placed to conduct a cost-benefit analysis with you, considering the merits of your claims, the ability of the other party to pay, any legal or other costs involved, likely timeframes, and the amount you may realistically recover through each mechanism.
D.Issue (or defend) a statutory demand
Further, if the dispute involves a debt to be paid to you, there may also be grounds to issue a statutory demand under section 289 of the Companies Act 1993.
A statutory demand may only be issued if the debt is not in dispute, or else it may be considered an abuse of process. However, to be "in dispute" requires more than an assertion; the debtor must have some evidence or grounds for the dispute.
If you wish to issue a statutory demand, ensure you include the necessary details and correctly serve it on the debtor. Be mindful, though, a statutory demand can be an effective way to get a debtor to prioritise a debt, but it may also inflame the dispute or sour your relationship with that party – this can have particularly negative consequences if your relationship is ongoing.
If you have received a statutory demand, pay close attention to the time frames. You have ten working days if you wish to challenge the demand or apply to set it aside, or 15 working days to pay the debt. If you miss these deadlines, the creditor can seek an order to place your company into liquidation.
A lawyer will be able to assist with issuing or defending a statutory demand correctly.
If you have questions or would like to discuss any of the points raised in this article, please contact Alysha Hinton on (04) 471 9452 or at alysha.hinton@duncancotterill.com, or your local Duncan Cotterill advisor (duncancotterill.com).
Duncan Cotterill is a full-service law firm with offices in Auckland, Wellington, Nelson and Christchurch. Its dedicated construction and projects team can help make your business a success by working with you to put the deal together.
Disclaimer: the content of this article is general in nature and not intended as a substitute for specific professional advice on any matter and should not be relied upon for that purpose.
/* featured_learn_list end */?> /* featured_news_list end */?>