BDO survey: challenges facing a strong industry
09 Aug 2019, Industry Updates, News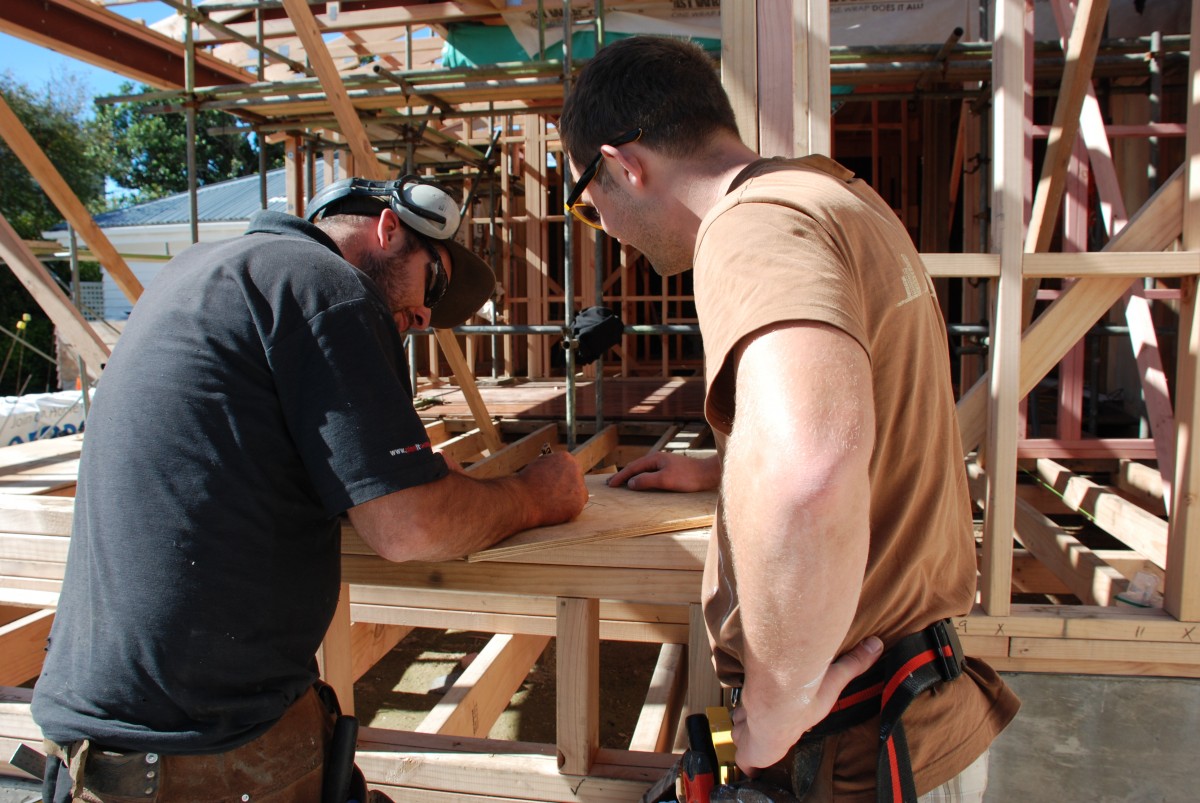 Accounting and advisory firm BDO recently released its 2019 construction survey report, which revealed some of the challenges facing NZ's growing building sector
After surveying 216 construction businesses, the report highlighted some positive trends on its forecast, with gross profit margins increasing and better adoption of retention regimes. However, respondents indicated concerns regarding cashflow, staffing, the rising cost of compliance, and the strength of the economy.
Read more on the key findings below:
Threat of insolvency
The construction sector has been impacted by a few high-profile insolvencies, as well being let down by subcontractors who are 'over-committed or unable to perform', according to BDO. This has led to businesses making changes.
The most common response is that businesses are now being more selective of which clients or contractors they work with. Respondents have mainly taken action by:
Stronger client due diligence processes.
Tighter selection criteria when choosing contractors.
Fiercer contract negotiation and tendering.
Cash flow challenges
In its 2018 survey, only 4% of respondents said that delay in receiving payment from clients was an issue. The 2019 survey shows that this has increased significantly to 20%.
"Subcontractors may be reliant on one head contractor for a high percentage of their income, and therefore cash flow. If that head contractor becomes insolvent and/or has major cash flow issues, it can quickly lead to the insolvency of the subcontractor," said BDO.
Cash resources have become a bigger challenge in 2019 as well, with only two thirds of respondents saying they make payments to suppliers and subcontractors within the contractual timeframes — down slightly from 2018.
There was also an increase in the number of respondents who rely on an overdraft facility to pay when due, and 16% said that juggling cash flow is a challenge.
Retentions
The survey found an improvement in the number of respondents who say they fully comply with the retentions regime, compared to the year previous.
In 2018, only 72% of respondents who had retentions payable held these funds in trust, had an insurance policy, or used non-cash assets as security. This has increased to 93% in 2019, which BDO says demonstrates that the industry is better understanding this area of the Construction Contracts Amendment Act (CCAA) 2015 rules.
The percentage of respondents who did not want to answer whether they complied with the CCAA also dropped from 28% in 2018 to 7% in 2019.
Gross profit margins
Head contractors were asked "When competing for new projects, at what margin are you missing out on winning contracts?". The median moved to 7% in 2019, up from the 5-6% last year. Most respondents missed out on projects on margins over 8%.
When comparing the residential and commercial sector, margins in the residential are, on average, better than commercial. BDO said this is likely due to the higher risk associated with each project.
Subcontractors were asked the same question regarding margins, which saw half missing out on projects with under 10% or between 10-19% margin. BDO said that while the percentage of respondents in these categories had reduced by 25% from last year, there were still too many subcontractors competing for projects at an "unsustainably low gross margin".
Management reporting
Only 57% of respondents said they receive regular management reports that accurately measure profit, with the remaining 43% saying they are challenged by limited information regarding frequency and quality.
Those challenges were accurate measurement of stock, work in progress, income and advance or correct treatment of retentions.
Staff
When respondents were asked what their greatest concern was, 82% said it was the unavailability of skilled labour. Of those surveyed, 47% were actively looking for staff, a decrease from 69% the year previous.
The BDO report said that those who use recruitment agencies have less of a challenge in meeting the staffing needs, but most still prefer to avoid recruitment fees and rely on word of mouth or their own advertising for procurement.
Succession planning
When asked about succession planning, 48% of respondents said they still needed to consider successions or exit planning.
"Due to the relative ease in setting up a new business and the perceived low barriers to entry, it can be very difficult to sell an entity outright," said BDO.
"A well-established succession plan helps alleviate the challenges [and] allows the departing owner to have more of a say and phase their exit on their own terms."
Going forward
BDO construction specialist Nick Innes-Jones says there are mixed messages in relation to forward work.
"Industry forecasts suggest increasing activity, yet our analysis of the amount of forward work indicates that companies have fewer projects in the pipeline than a year ago. This varies by region, with the most significant decrease in the South Island," said Nick.
BDO also said that bonding capacity will remain an issue and likely become more challenging and "continue to constrain those that lack real balance sheet strength".
/* featured_learn_list end */?> /* featured_news_list end */?>