BENEFITS OF THE BUILDING BOOM
28 Jan 2021, Industry Updates, News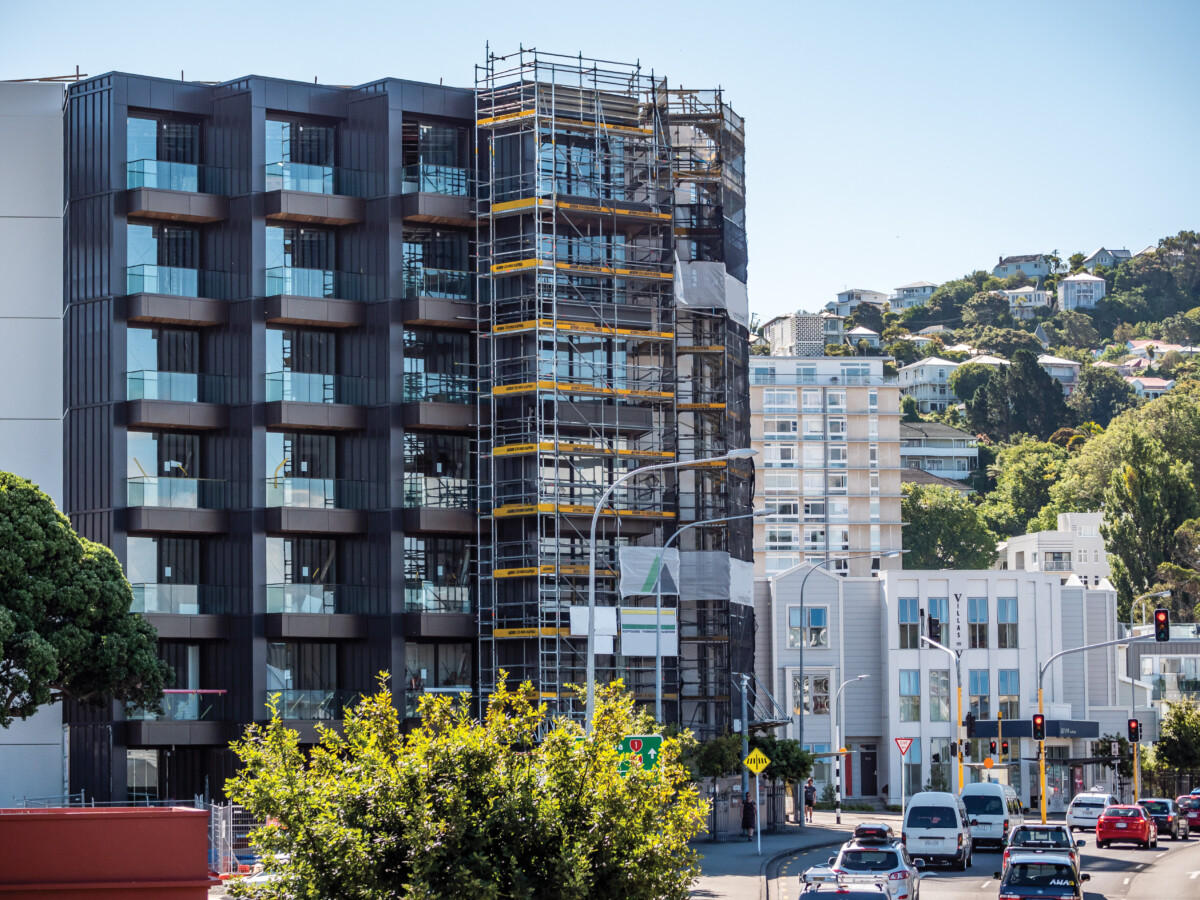 2020 brought a lot of unexpected things. One was a recession that didn't behave like previous recessions, which was particularly relevant for our industry. Economist Tony Alexander explains some of the background to this and what the next challenges are
During the 1970s, when the New Zealand economy experienced recession resulting from soaring oil prices and loss of access to key export markets, house construction plummeted. In fact, the annual number of dwelling consents issued around the country fell from 40,000 in 1973 to just 15,000 come 1982. After a recovery through to 1986, there was another downturn – not quite so large – associated with the 1987 sharemarket crash, then the high interest rate-induced recession just after that.
There was another recession late in the 1990s associated with the Asian Financial Crisis, drought, and high interest rates, and house construction eased again, but only slightly. Then came the GFC, when consent numbers fell from 26,000 to just 13,500 come 2011.
Now we have had another recession. Is it like the 1970s and GFC downturns with collapsing house construction? No. Is it like the other recessions, where construction mainly flattened out though with a lot of caution? No.
This is a unique downturn in our economy, whereby the biggest short-term shock to activity is associated not with a housing collapse, not even a flattening out, but instead an actual lift in construction, which looks likely to continue through this year and next.
This unique situation comes about from a variety of factors. First, there is the well-known shortage of housing and increasing efforts being made to:
Free up land.
Encourage the entry of people into the construction sector.
Intensify land use through rule changes preventing some councils stopping mid-rise developments.
Second, interest rates did not rise heading into this downturn. In all previous recessions, either rising interest rates were the cause, or they were one element aggravating other factors. This time around, the Reserve Bank cut its official cash rate by 0.75% in 2019 and by the same amount again in March last year.
They have also promised to keep interest rates low for a number of years and even for a while allowed people to think they might take their cash rate negative this year – which they now almost certainly will not do.
Third, one element of this pandemic-related shock is an increased focus from people on their living arrangements and a desire for them to be better. This has spurred a surge in home renovations bigger than anything we have seen before.
The benefits to the economy from a likely surge in annual consent numbers from 38,000 recently to over 40,000 this year are many. Most significantly, there is the large multiplier effect of home construction.
The building of a house, block of townhouses, retirement village, or mid-rise apartment building provides a boost for multiple sectors. There are the planners, architects, environmental consultants, council staff, civil engineering firms, concrete suppliers, timber processors, manufacturers of home fittings, contractors across the full range of skills, real estate agents, financiers, mortgage brokers, marketers, transport operators, and so on.
The huge spillover effects of building a house explain why, in the old days, when politicians would seek to artificially boost our economy ahead of a general election, they would target increased home building. That doesn't happen these days and a key reason is that the ability of the sector to respond quickly to any boosting measures is limited by a range of factors.
One of these limiting factors is the availability of land able to be built on with short notice. Another is the sometimes lengthy consenting process. The big constraint, however, is a shortage of not just skilled tradespeople, but even labourers who can undertake the sometimes quite physical work on a building site.
The government moved quickly to ensure the growing number of apprentices in the building sector was kept on during the depths of the Covid-19 crisis last year with a special programme to fund businesses for their apprentice costs. But the need for more people to build the tens of thousands of houses Kiwis are demanding (with more to come home, we suspect, when borders fully reopen), means the construction sector provides career opportunities across a multitude of fields for all types of people with all sorts of existing skills or non-skills!
At a time when so much focus remainsthings like computer game development, movie filming, and getting ready to serve food and make beds for foreign tourists when they return over 2022, the best employment opportunities for many people now lie in the construction sector.
But even within the construction sector itself, there will be competition for labour between the different sections. That house building is strong is no surprise, we can now say in hindsight. But commercial construction may also show some unexpected strength for two reasons.
One reason is that many businesses across all sectors have to boost productivity because of labour shortages. For some, that means better configured premises perhaps in more efficient locations. Plans for getting such premises built would have been put on hold with the onset of the Covid-19 pandemic. But now that we can see the NZ economy is bigger than it was before the pandemic, and there is light at the end of the tunnel regarding infections – courtesy of vaccinations – businesses will be looking to action their construction plans now.
Tony Alexander has worked as an economist in New Zealand since 1987, initially with Westpac, then a share broking firm before almost 26 years with the BNZ as Chief Economist. He went out on his own late in 2019 and spends considerable time writing about the NZ economy with an emphasis on the housing market and explaining key economic developments in layman's terms. He is a columnist for the Sunday Star-Times, publishes a free weekly newsletter at tonyalexander.nz and frequently delivers webinars as well as presentations in person.
/* featured_learn_list end */?> /* featured_news_list end */?>