Building support for mental health
13 Mar 2020, Community & Sponsorship, News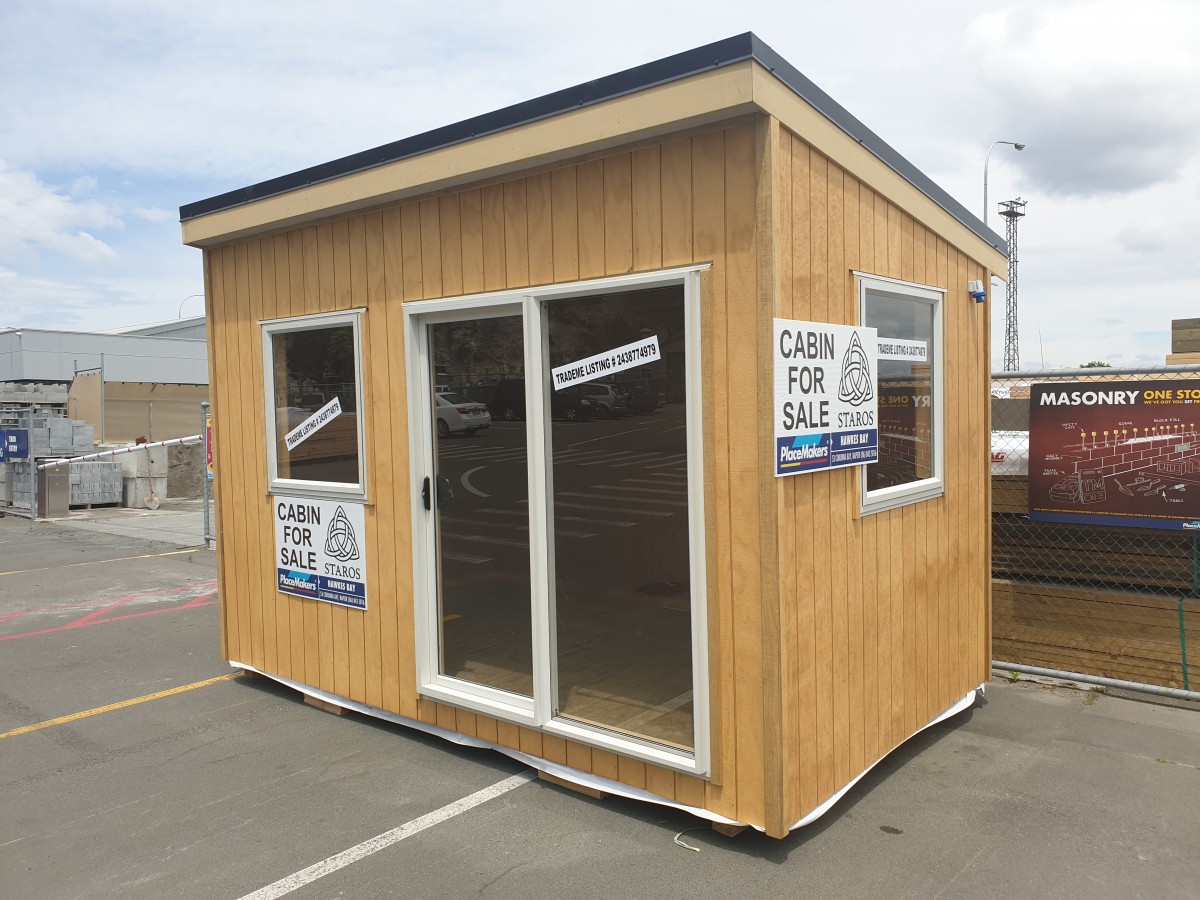 Staros receives over $10,500 to help those affected by suicide
For his store's charity focus, Hawke's Bay Branch Manager Andrew Milne decided to support a local organisation that focuses on mental health – STAROS.
"Suicide is something that affects people in all walks of life, our industry included, so I wanted to raise money for a local organisation that works in that area.
We found STAROS, based in Hawke's Bay, which helps to support family and friends left behind."
STAROS was started in March 2012 by two parents, Warren and Teresa, who were brought together because both had lost sons to suicide. The name is an acronym based on their sons – 'Stu and Ryan our sons'.
"The personal story behind STAROS is incredibly moving and it was a privilege to hear from Warren about how it came to be," says Andrew.
To raise money, Andrew and the team decided to build a cabin and auction it off, with all proceeds going to STAROS.
"The materials for the cabin were generously donated by our suppliers, then about ten of our best builders donated half a day each to build it. Construction took about two weeks.
"We were really blown away that our customers were willing to donate their time, when they are all so busy. We put on a barbeque to say thanks and to make sure they were all properly fed and watered."
The cabin raised more than $10,500 at auction.
"STAROS does an incredible job and we are very proud to be able to help," says Andrew. "We were humbled by the generous support of our suppliers and our builders who did an amazing job making this all come together."