Building through Covid-19
27 May 2020, Business Tips, Learn, Prove Your Know How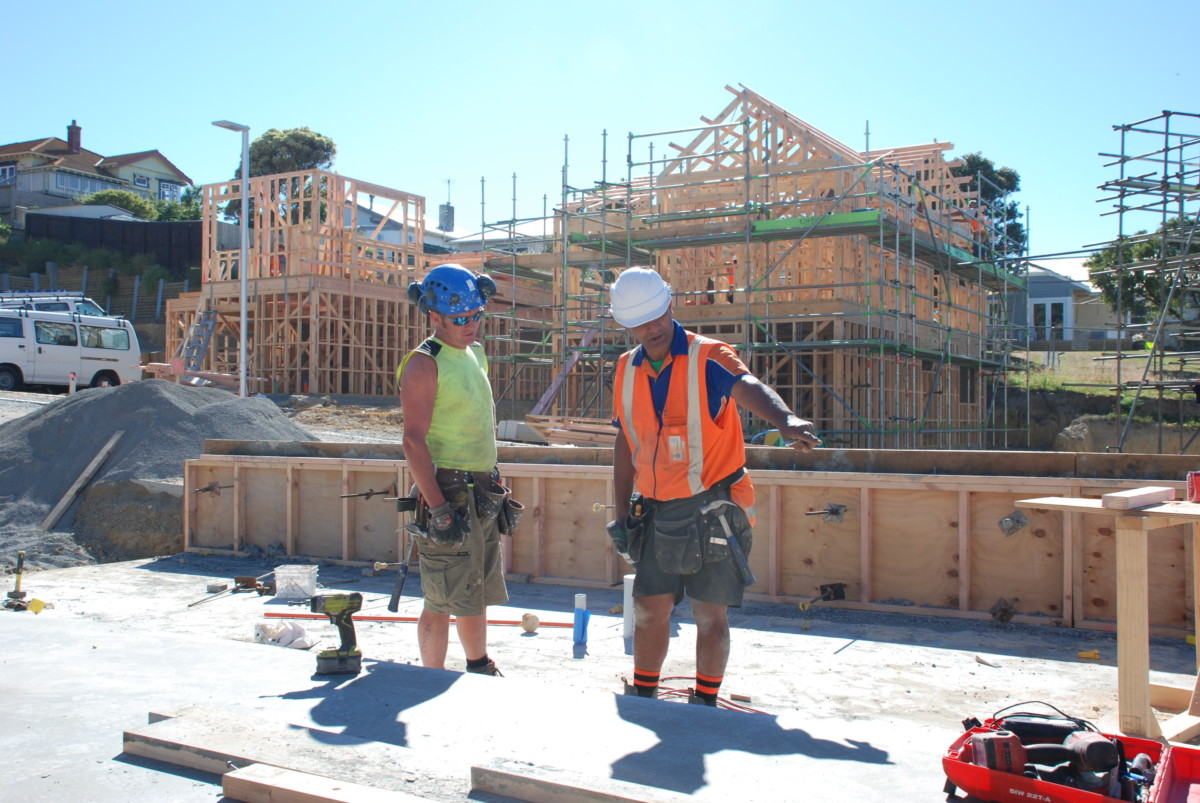 You know the post-Covid world will be different – but how different? We can only really guess. While the world might be changing, some things don't. Building your life and business on these 'unchangeables' can help you survive, and hopefully thrive, in the months ahead
Below are some key unchangeables to focus on right now.
1. Choose your mindset
No matter how big or small your circle of influence, you have a choice as to whether you influence that circle positively or negatively. If you just go with the flow, your circle may be influenced negatively by what's popular on social media.
You can't change the environment in which you do business, but you can choose how you will respond to that environment. You can choose to remain positive and help your team do the same.
As the business owner, you are the leader – so choose to be a positive influence.
2. Perspective shapes outlook
If you live in New Zealand you are very lucky. Sure, Covid-19 is a challenge, but you are not living in a war zone. In comparison with many other people around the world, you are living in paradise!
The thing is, when you view life from that perspective, you are more likely to look to the future with confidence. Everyone around you is living in the same environment, but it's those who acknowledge the strength of the situation who find new opportunities and thrive.
Accept your situation and look to the future with hope. Don't waste time wishing things were the way they used to be, focus on the way things could be.
3. Fact beats opinion
The businesses that do well in changing situations are those with a leader/owner who doesn't get side-tracked or panicked by popular opinions.
Sure, leaders listen, but they are careful who they listen to. They analyse, look for verified facts, read widely, and search for early indicators of trends in their marketplace.
So, find out more about those you are listening to. Do they have the qualifications or experience and verified facts to support their opinions? Ask questions – don't simply follow the crowd.
4. Analysis beats guesswork
The best governments around the world use experts to gather and analyse information on the progression of Covid-19, so they can make the best possible decisions.
In the same way, you need accurate information to make the best decisions for your future – such as information about past performance and good estimates about likely changes in the new environment.
For example, do you know how long it takes your team to build a foundation? Or frame out a 150m2 standard house?
If you are confident in your knowledge, then you should be able to estimate how much longer it will take while adhering to the required social distancing measures.
If you know your suppliers' past performance, then you can factor in additional delay times.
The more detail you have on your team's performance, the easier it is going to be for you to create winning proposals for the (potentially more competitive) future.
Intuition is a good guide but, in changing times, you want to ensure it is coupled with accurate analysis.
5. Proactivity beats reactivity
Governments enact laws that guide activity in a particular environment, but it's up to people to take action within those guidelines to benefit themselves and the community.
So, be proactive. Think about what you could do if the current environment were to continue long term. What changes would you make? What new services or products would you test? How would you test these new ideas? Who might you partner with?
Get ahead of the competition by thinking outside the box.
6. Planning feeds direction
Well-informed leaders make decisions and plans for the immediate future of their businesses. They don't wait around. Even though they know that these may need to change rapidly (daily in some cases), they make their plans and set their direction based on the best current information. Then, as more information comes to hand, they adjust their plans to suit.
Others wait until change slows, or for the past to return, and then make their plans. However, in the interim, their business lacks direction and is unprepared to meet the changed environment. This can be fatal.
So, paradoxically, the process of planning, setting direction and re-planning can be a constant in your business in turbulent times.
7. Teams who feel secure perform better
If everything else is equal, then team members who feel secure perform better than those who don't. Rapid change, such as we've experienced recently, often results in feelings of insecurity. However, you may be able to help reduce such feelings for your team members by letting them know that you are keeping abreast (or better, ahead) of the current situation and that you are adjusting the company plans accordingly.
Let them know what plans you have, even if they are temporary, as it can help them focus on the job rather than worrying about the future, because they trust the company is in good hands.
8. Customers like to be informed
Your customers are people, too. They have fears, and likely some new ones! Will the builder they contracted still be around to start their build? What is their builder doing to survive the recession? Will their builder be able to complete the job? Will they honour their guarantees? What will happen to prices? Will the same level of quality be guaranteed?
Companies that will shine in the coming days are those that listen to the fears of their customers and communicate clearly as to how their processes, services and systems overcome these concerns.
Whatever the environment, customers appreciate being treated well.
9. Life goes on
It's very likely that our country will face a period of recession. Some businesses will not survive, so if you haven't been through a recession before, you need to learn how to live through one.
Typically, some markets shrink in recession as people delay expenditure, yet others thrive as people press ahead, making the most of the greater availability of services. Also, the profile and behaviour of the typical buyer in your market may change.
So, to thrive in recession, you may need to refocus your marketing to meet your customers' new demands.
Or, because there will be more competition, you may need to work to increase your market share.
On the other hand, it may be easier to attract good staff if less stable businesses close.
No matter what the outcome, focus on determining what the new market looks like, and adapting your business to suit.
Takeaway
In times of change, you can strengthen your business by focusing on those things that do not change.
Graeme Owen is a builders' business coach at thesuccessfulbuilder.com. Since 2006, he has helped builders throughout New Zealand get off the tools, make decent money, and get more time in their lives. Grab a copy of his free book: The 15 Minute Sales Call Guaranteed To Increase Your Conversion Rate or join Trademates and connect with builders who are scaling too.
/* featured_learn_list end */?> /* featured_news_list end */?>