Call for tackling emissions in construction
24 Oct 2019, Industry Updates, News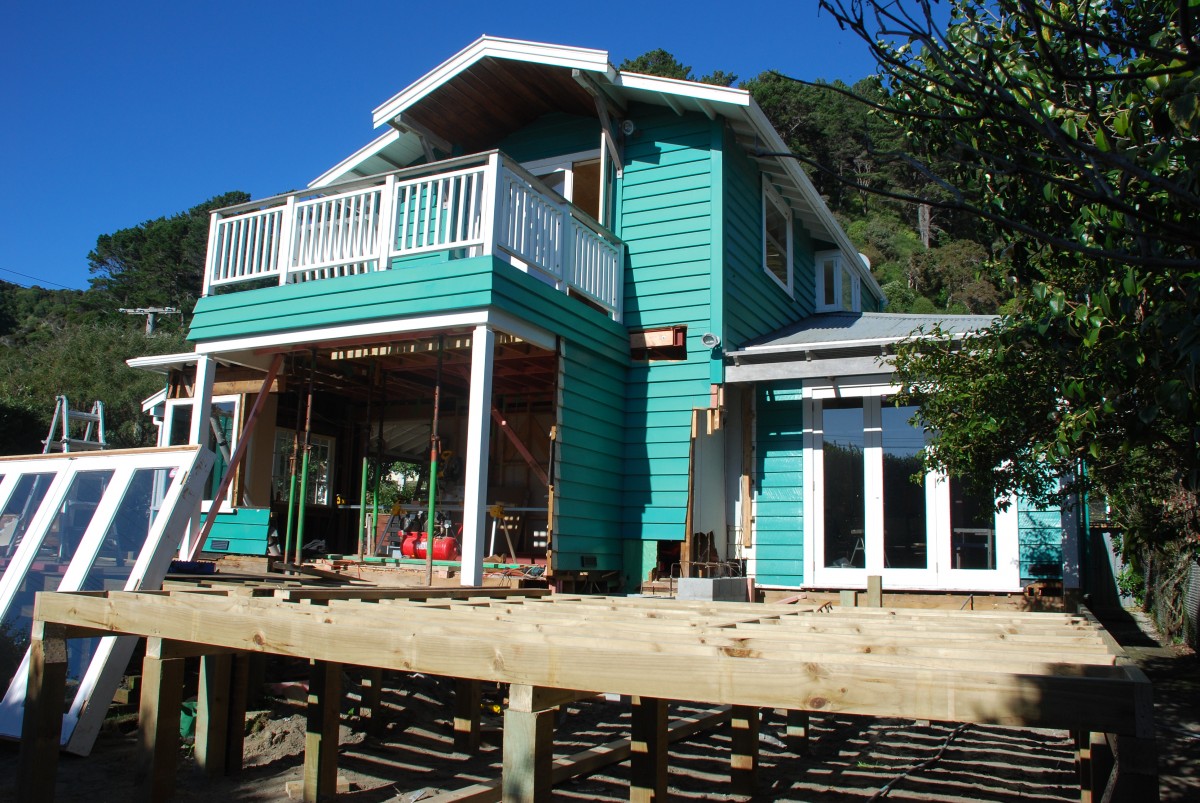 The New Zealand Green Building Council has warned the Government that its attempts to tackle climate change will fail if the Building Code does not change
Following criticism from the International Energy Agency (IEA) last year that NZ's Building Code falls below the standards required of IEA countries with similar climates, the New Zealand Green Building Council (NZGBC) has put forward a 'zero carbon road map'.
This map proposes that:
The government enshrines zero carbon building in the Building Code.
Energy efficiency ratings are declared when selling or leasing buildings.
A zero-carbon certification is issued for buildings that the NZGBC has developed with Enviro-Mark Solutions.
The proposal comes in the wake of new data from Stats NZ, released earlier this year, which shows emissions from the construction sector increasing by 66% over the 2007-2017 decade.
Research from software company Thinkstep showed the built environment is now responsible for approximately 20% of New Zealand's carbon footprint. This includes 'embodied emissions' that are created by the manufacturing of building products, and 'operational emissions' that stem from the running of the building (heating, cooling, lighting, etc).
The same research also found that constructing and renovating buildings in New Zealand between now and 2050 could result in emission levels equivalent to nearly one million cars.
"If we don't cut these emissions, then the Government will fail to achieve its zero-carbon goal," said Andrew Eagles, chief executive of the NZGBC.
"That's why we have identified significant milestones that the government and industry must achieve to decarbonise New Zealand's buildings".
NZGBC believes the Government needs to lead the charge by aiming for 'net zero carbon' buildings.
It defines such buildings as being "highly energy efficient with all remaining energy from on-site and/or off-site renewable sources" and wants to include the carbon emitted during construction in the calculations.
The NZGBC has created two tools it hopes will facilitate a transition to achieve net zero carbon buildings.
The first enables owners to disclose their building's energy consumption and carbon emissions and benchmark it against other buildings of a similar type. The other is the certification programme mentioned above, which allows building owners and developers to measure their carbon emissions and market their success with a 'carboNZero building certificate'.
"We expect certification will stimulate wider discussion in the industry about the issues we face," the report states.
/* featured_learn_list end */?> /* featured_news_list end */?>