Connecting with customers
26 Sep 2018, Community & Sponsorship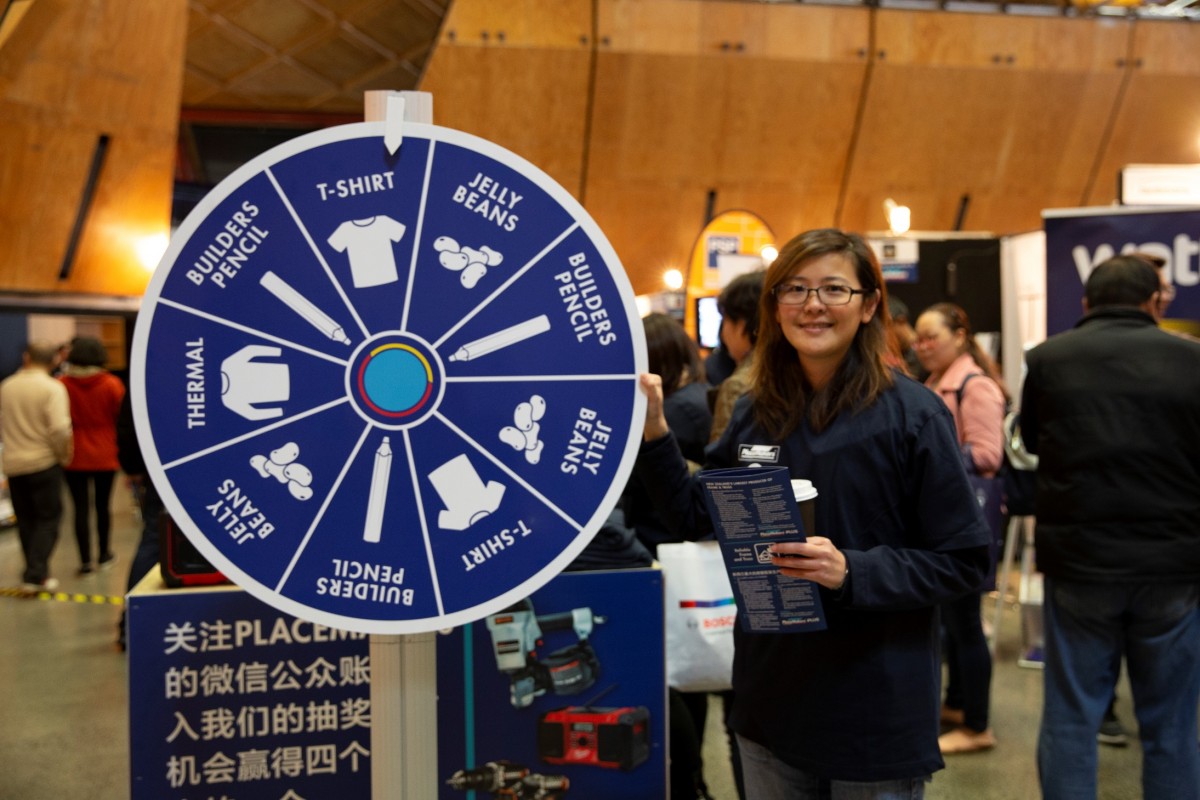 PlaceMakers was proud to be a Diamond Sponsor at the 2018 New Zealand Chinese Builders Industry Association's annual conference
With an increasing number of Chinese customers, PlaceMakers has been putting in extra effort to ensure they receive the same support by hosting LBP seminars in Mandarin and, most recently, sponsoring and running an exhibit at NZCBIA's annual conference.
"Held in conjunction with the NZ International Property and Building Expo from 27 to 29 July, this year's theme was 'Collaboration, Innovation & Productivity'," says PlaceMakers Asian Business Manager Keven Chen. "It was definitely appropriately themed – the Vodafone Events Centre, where it was held, came alive for three days with a huge cross-section of building, trade and construction in attendance."
NZCBIA president Frank Zu says he was pleased with the turnout and the feedback.
"It was a great opportunity for industry experts to come together to explore ideas, receive industry updates, share insights, be presented with awards, and participate in multiple networking opportunities," says Zu.
"We had more than 450 people attend the forum, 630 people attend the gala dinner, and a record 120 business host exhibits, with 9,720 visitors in total. It was a fantastic result for the industry and the response from those who attended was very positive."
Zu was also grateful to the 33 sponsors who helped make the event the success it was.
"PlaceMakers was one of four Diamond Sponsors. We really appreciate the effort they've put into making our members feel welcome and valued as their customers."
PlaceMakers presence
For the second year running, 'The PlaceMakers Zone' was a hub of activity, offering an enticing combination of information and excitement.
A number of key suppliers were on hand to share their knowledge, so visitors could learn about their latest products and innovations, and everyone had a chance to win instant prizes by spinning the PlaceMakers wheel.
PlaceMakers also organized a one-hour LBP session which was well-attended, and used its Mandarin app WeChat to let visitors know where the exhibit was and what was going on.
"This year's Conference and Expo was another successful event," says Keven. "The PlaceMakers zone was full of visitors and we were excited to use WeChat as one of our tools to engage with our customers.
"We sponsored the Expo again this year because we believe it adds value to our customers by providing opportunities to meet suppliers, improve knowledge and be exposed to product innovations and networking opportunities.
"At PlaceMakers, adding value to our customers is a real priority."
/* featured_learn_list end */?> /* featured_news_list end */?>