DO YOU NEED A BROKER?
26 Aug 2020, Insurance, Learn, Prove Your Know How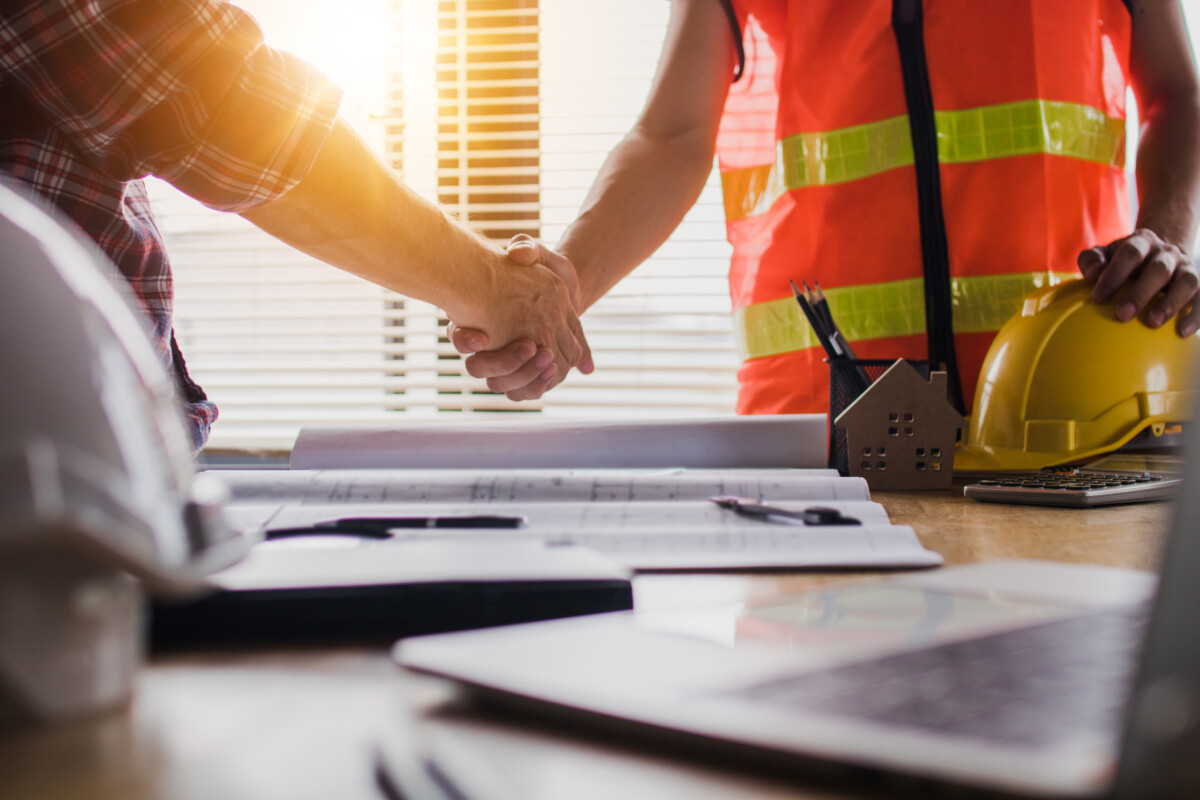 Insurance is a specialist topic. In this issue, Builtin's Ben Rickard provides some advice on how to navigate the ins and outs yourself, or how to choose a professional to help guide you through it
Managing risk is a key part of running a business, and building is no exception. Most self-aware building business owners understand that they don't know everything and appreciate the value of relying on other professionals. After all, you wouldn't engineer foundations or install plumbing, because those are jobs best left up to the specialists. The same can be said for creating an insurance package.
To use another analogy, you wouldn't trust your doctor to manage your finances, yet many people trust the local bank teller or a stranger in a call centre with their insurance!
So, what are the options for builders when it comes to choosing how to best manage their insurance?
Option 1: Do it yourself (go direct)
If you are a small business with a straightforward operation, your insurance requirements will probably be similar to thousands of other builders. The direct insurers that you see on TV all promote small business packages, including liability, tools and vehicles. Most banks also partner with an insurer and can sell insurance to their customers. Plus, you can search online and get quotes for insurance, which may or may not suit your needs.
Because you're dealing directly with the insurer, you will be responsible for managing your own claims. When it comes to complex areas like liability, this can result in poorer outcomes than if you had dedicated claims support on your side, especially with things like faulty workmanship and professional mistakes.
It is up to you to do the research to understand the risks you face, what cover you need and what exclusions are in the policies. And to review it every year. Builtin provides many resources on its website to help builders with this research.
Pros: easy to access, quick to arrange and renew each year, can be cheaper, do it with the same insurer as your personal insurance.
Cons: dealing with a call centre, limited expertise in building, no claim support, generic policies that may not suit your needs, no annual check-up.
Option 2: Get help doing it (using a specialist)
This is a kind of hybrid option. Here, you are dealing with professionals who understand the building industry, can answer your questions and have a package of policies that are tailored for builders. However, you are still ultimately responsible for understanding the cover and deciding what policies you need.
Pros: a direct line to building industry experts, a policy package tailored for builders, good value option, full claim support.
Cons: no personalised service or full analysis of your needs, limited range of policies and insurers available.
Option 3: Have someone do it for you (using a broker)
This option suits larger businesses with more complex needs, as well as smaller businesses that prefer to have professional help rather than trying to manage it themselves.
A broker's job is to understand and assess your particular situation and recommend an insurance package that best suits. They can coordinate with other experts and work with clients to develop business continuity and risk management programmes. They can approach multiple insurers, who all have different policy coverage, levels of service, expertise and prices.
If you own specialised equipment, have a large fleet of vehicles, work on large or unusual projects, or have specialised skills, you may need a broker to ensure you have the right cover. If you have lots of projects on the go, a broker can save you time and ensure nothing slips through the cracks.
They will also set aside time to review your needs each year, usually at renewal time, so that if anything has changed in your business operations, your insurance package can be updated to reflect this.
Most brokers are generalists, in that they will have clients across many different industries, from wineries to doctors' surgeries to shopping malls. Others, like Builtin, focus on a particular sector, so that clients benefit from specialist industry expertise.
Pros: your own dedicated broker, a personalised needs assessment and tailored package that is reviewed each year, full claim support.
Cons: can cost more, may take longer to arrange, reliant on having a good broker, may not know your industry.
In a nutshell
Managing risk is an important part of being in business. It may not be your strong point, so it's important that you consider working with professionals who can help. There are different options when it comes to arranging insurance and you should choose one that suits your particular situation, including the size and complexity of your business, as well as your own capability and confidence managing an insurance programme.
ABOUT BUILTIN
After more than 20 years working exclusively in the construction industry, Builtin is set up to meet the needs of builders – however they choose to do business. You can get instant quotes and arrange cover for individual policies through our web portal; speak to an adviser and build a package that suits your business; or get a full needs analysis and be looked after by a specialist broker. Whichever option our clients choose, they always benefit from our industry expertise, responsive service and dedicated claims support.
Builtin is New Zealand's trade insurance expert. For more information and an instant quote visit builtininsurance.co.nz
/* featured_learn_list end */?> /* featured_news_list end */?>