February apprentice of the month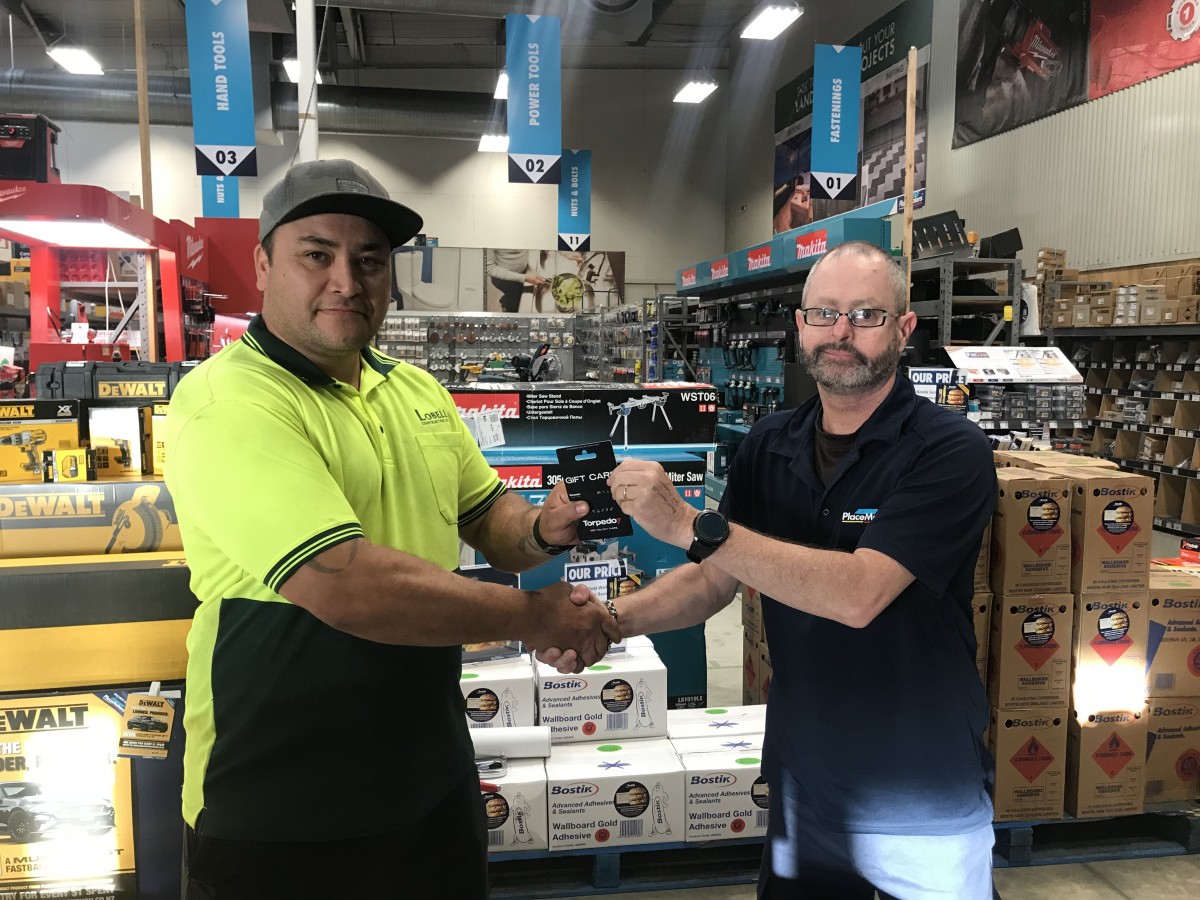 Second-year apprentice aces his first project management task, successfully managing a unit re-clad and directing a team
After years as a hammer hand, Moses St John decided it was time to start giving directions instead of taking them. He started an apprenticeship with Lobell Construction in Hamilton, where he already worked. Now in the  second year of his apprenticeship, the 36-year-old couldn't be happier with his decision and was thrilled to receive Apprentice of the Month in February.
"Two years ago, I decided it was time to better my life and get a trade behind me," says Moses. "I'm so glad I did. Not only am I well on my way to graduating, but I really enjoy the work."
Lobell Construction works mainly on commercial buildings and is currently re-cladding a multi-unit complex. It was for his work on this project that Moses earned his Apprentice of the Month title.
"For the first time, I was in charge of the re-clad of an entire unit, including planning and managing the process," says Moses. "I had two other guys working with me, and a foreman to help when required and check progress, but it was definitely a big responsibility."
With half a dozen different systems and materials required – some of which Moses hadn't used before – he made sure to do his homework before proceeding. was definitely a big responsibility."
"I read all the installation manuals cover to cover and then allocated different tasks to each team member, including myself. Some were fairly standard, while others, such as the EcoPly Barrier system, I'd never used."
Moses said it was great to have a supportive foreman who was happy to answer questions, but still left him to his own devices in terms of planning. He also checked each stage to ensure the work was done correctly before Moses and his team carried on.
"It was a great learning experience," says Moses. "There's so much to consider when actually managing a project: the sequence of work, the materials and how they're installed, and the people and their skills."
Moses said having the chance to put his leadership skills into practice has boosted his confidence and he looks forward to tackling similar challenges going forward.
"When I was handed this job, I was excited but nervous. I'll definitely be more confident going into the next one, but nerves are also good to keep you on your toes!"
PAC cash trade discounts
Don't forget that all current PAC members have access to cash trade discounts on safety gear and hand tools plus other product ranges (some exclusions apply) at all PlaceMakers branches . Visit the PAC hub for more details –
pac.placemakers.co.nz