Fishing for kiwis
22 May 2018, Community & Sponsorship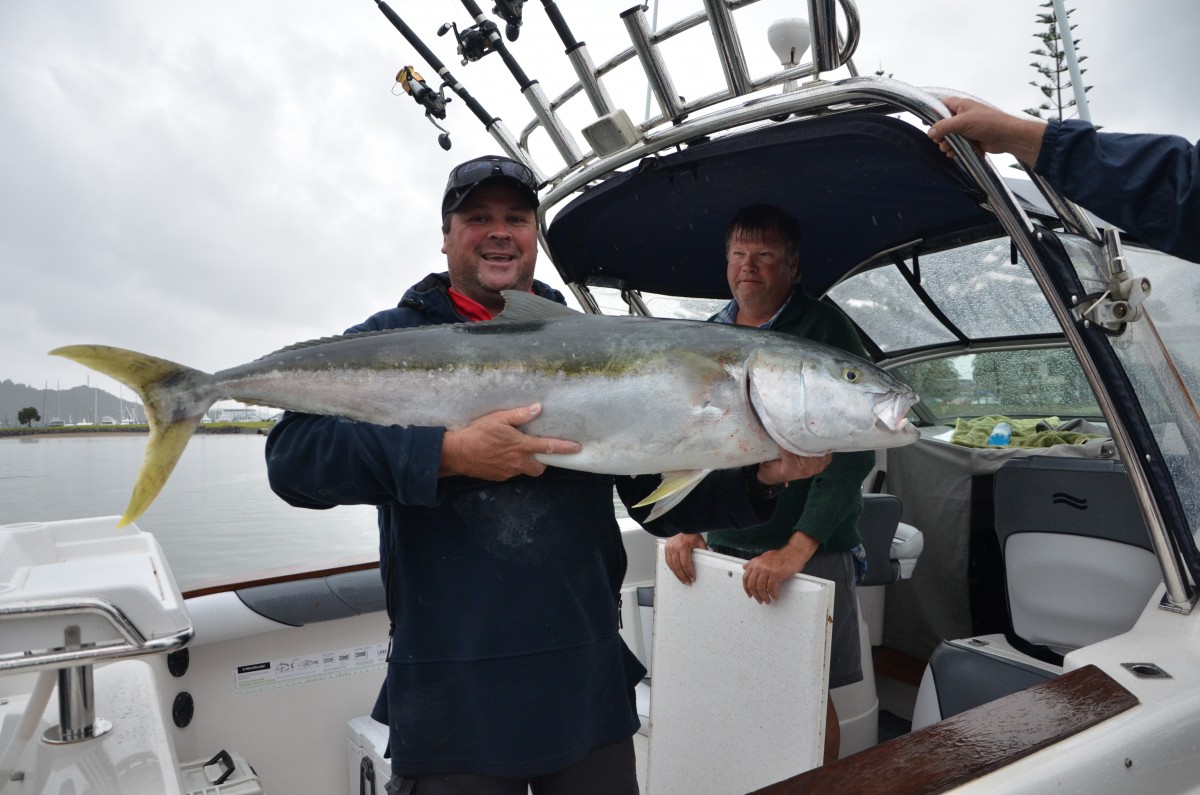 A group of 440 keen anglers braved two days of wet and wild weather to help raise more than $6,000 for Thames Coast Kiwi Care, which works to preserve the southernmost population of Coromandel Brown kiwi
Now in its 14th year, the Onebase Fishing competition continues to go from strength-to-strength, having risen from humble beginnings to become PlaceMakers largest event outside of the PLUS Programme.
Placemakers Thames Branch Operator John McGill says that it's hard to imagine anyone anticipating it becoming the event it is today.
"It started out as a small trip organised by the team at the Ellis Street branch to reward builders, who hadn't gathered enough points to go on the Big Capers trips, with a weekend in the Coromandel," says John. "Now it's open to all builders and encompasses the Te Kuiti, Clarence Street, Te Rapa, Morrinsville, Huntly, Pukekohe, Whitianga and Thames stores."
He says that while the weather was pretty average, no one let it put a dampener on the two-day event.
"Friday it was raining and on Saturday a storm blew through in the afternoon, which made it pretty uninviting for the lads but they all stayed out there and got in some good fishing. This year it also seemed like we had a lot more Kahawai and Trevally caught than previously."
One Base Fishing Competition category winners
Snapper: Paul Clauge, The Tempest, 7.32kg
Kahawai: Ray Bawden, Santorini, 2.6kg
Kingfish: Grant Smallwood, No Ray-Grets, 20.68kg
Tuna: Lathan Wihongi, Good Karma, 4.7kg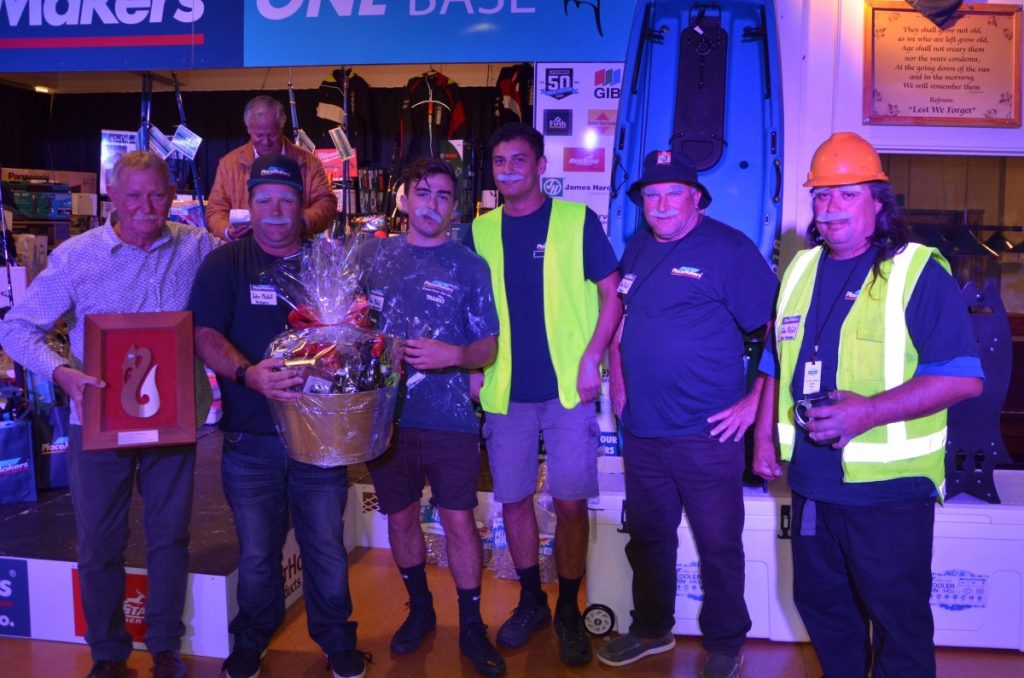 Where's John?
Following the event, the participants all gathered for the prize giving, where John was met by a squad of doppelgangers (see above).
"It was pretty hard case. One of the builders had come in a few days before asking for some PlaceMakers shirts, so we sorted him out and then they all turned up dressed like me!"
Needless to say, the group took out the coveted best-dressed team award!
Bird watch
Importantly, the event also helped raise a significant amount of money for Thames Coast Kiwi Care.
While John is yet to tally up the total, he expects it to be in the region of between $6,000 to $7,000.
"It's a good cause that we're proud to support and it's always nice to get behind local initiatives."
The Kiwi Care group's territory encompasses 1,800ha of privately owned land in the Waikawau-Te Mata-Tapu/Coroglen area and some 600ha of DOC land in the Coromandel Forest Park.
A major part of its work is collecting eggs, which are then sent up to Auckland Zoo to be incubated, giving the kiwi chicks a much higher chance of surviving until adulthood.
Once they reach a certain weight, they are sent off to Rotoroa Island in the Hauraki Gulf to mature before being released back into the wild where the eggs were initially collected.
Another vital component of the group's work is catching predators to help keep their numbers down. In 2017, volunteers contributed a combined total of 1,962 hours, trapping close to 700 rats, more than 100 stoats and numerous other vermin throughout the Coromandel region.