FLEXIBILITY FACTORS
27 May 2019, Business Tips, Learn, Prove Your Know How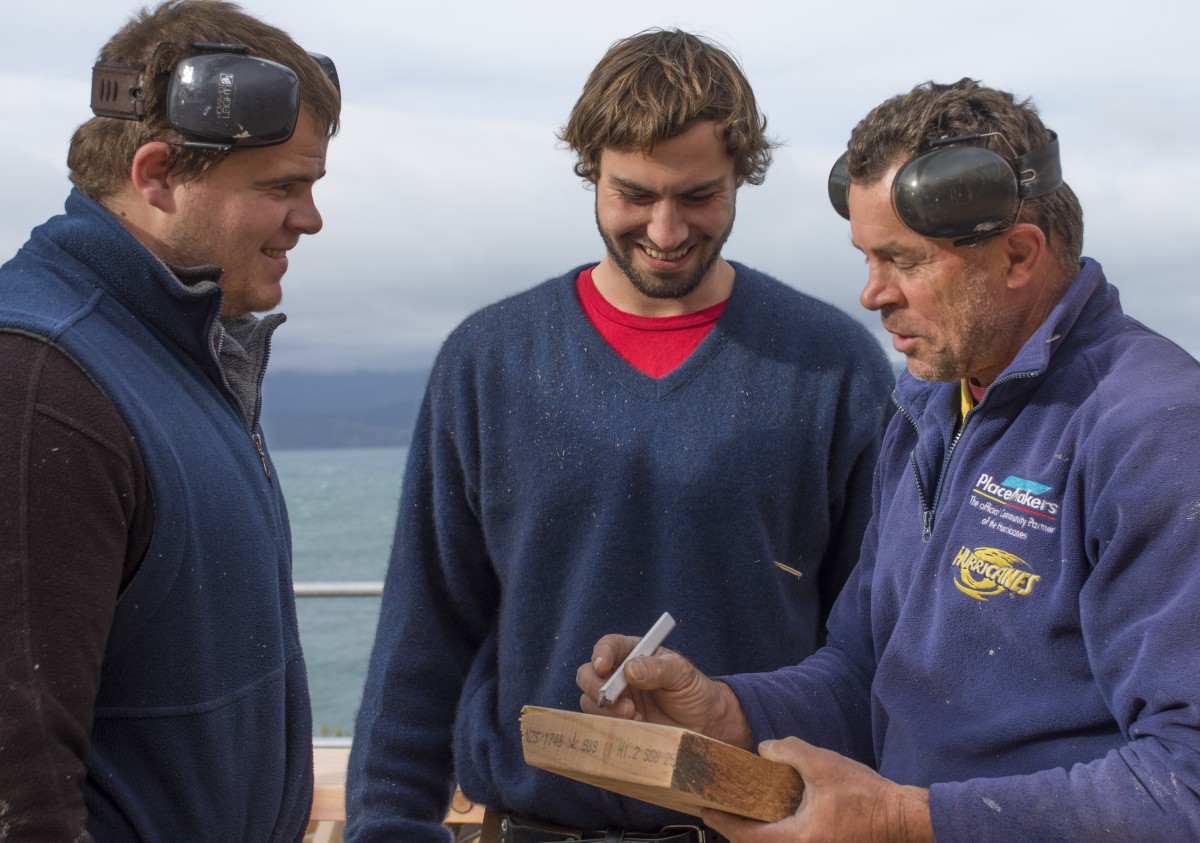 Following on from our Builders Business column, which highlighted the perks employers offer to keep good quality employees, we decided to look at different requests employees might make. This issue, we focus on flexible working arrangements
This information comes from a toolkit provided by Employment New Zealand, which is designed to help small-to-medium-sized business owners understand and manage flexible work with practical tips and tools.
Why flexibility is important
If you are a typical New Zealand business, you will know that finding the right workers with the right skills and keeping them in your business for the long term is very important.
For most of you as business owners, this is what will help you to grow and ensure that your customers get the service they deserve.
In New Zealand, the workforce is still growing, although at a slower rate than 20 years ago. This growth is being driven by a number of factors, including the large numbers of migrants who bring key skills into the country.
In all industries, whether you are employing younger workers entering the workforce for the first time, migrants who are new to New Zealand, women or older workers, workforce flexibility is an important consideration for workers across the spectrum, as they seek to juggle work/life priorities.
Some of the other factors driving the increasing demand for flexibility include:
The increase in the number of women entering the workforce (who are also primary caregivers).
Fathers in New Zealand becoming increasingly involved in the care of their children while still working.
The increase in one-parent families, three quarters of which are headed by women.
The growing number of dual-career couples, creating greater need to balance the home life efficiently.
The growth of caring responsibilities, which may include caring for children, the elderly, relatives in poor health or people with disabilities.
Our ageing population, which means an increasing number of older workers are choosing to remain in the workforce, but are looking for flexible options.
Financial considerations post Global Financial Crisis, which means that people are choosing to stay in the workforce for longer.
Advanced technology platforms, which allow greater numbers of employees to effectively work remotely.
Although many workers are attracted to workplace flexibility for different reasons, the common theme is that your business will need to respond to the growing demand for work/life balance if you would like to attract and keep the best workers.
Another factor driving the increase in requests for flexible work is a legislation change. The introduction of Flexible provisions of the Employment Relations Amendment Act 2014 provides workers with the right to a flexible work application process. The rights and obligations of employers are outlined below.
Flexible work is not a gender issue – it applies to all workers in all industries and organisations, whether large or small. Currently in New Zealand, more than one third of workers are in nonstandard work (self-employed, part-time or temporary) and, of those in permanent work, over 50% of workers have some sort of flexibility.
Different types of flexibility
Flexibility doesn't just mean finishing early to pick up the kids. There are many options for flexible work and these usually include changes in where, how and when an employee conducts their work.
The most common options are listed below, but keep in mind that you can offer any one of these or a combination of several arrangements:
Working from home
We will not elaborate on this one, as it's rarely an option in the construction industry; however, if you are able to apply this, ensure that you apply these policies consistently across your workforce to ensure fairness. (See Appendix C Working from home guidelines).
Flexi-time
This form of flexibility allows an employee to work a set number of hours per week or fortnight, which may be varied by agreement from week to week. Once again, the needs of the business must be considered and the arrangements should be documented in writing, so that there is no confusion about the details.
Part-time
Refers to an arrangement where an employee can work a set number of days and/or hours per month on a parttime basis, depending on their personal needs and requirements. The benefit of part-time work is that it is usually predictable and consistent, and this gives your other employees and your customers an opportunity to work in more effectively with the arrangement.
Condensed hours
This refers to an arrangement by which an employee can compress their set hours of work into a shorter work week, e.g. a 37.5-hour week could be averaged over four days at 9.38 hours per day. This arrangement may also be referred to as a compressed work week. Although less common, this form of flexibility ensures that your business has the same productivity from your employee, even though the hours are spread over a shorter time period to accommodate the worker's personal requirements.
Job share
This form of flexibility is less popular as it is more difficult to manage. In certain circumstances, however, it can result in excellent outcomes for the employer as well as the workers who are job sharing. It refers to a form of part-time work, where two or more employees work part-time and share the responsibilities for one full-time role between them.
Rights and obligations
As an employer, you have a legal obligation under the Employment Relations Amendment Act (2014) (The Act) to provide a process for any employee to request a flexible working arrangement. This applies to any permanent full or part-time employee at any stage of their employment lifecycle and for any reason.
The Act gives you and your employees a process, which you can follow to consider the application and come to a decision. In considering the application, you should do so in good faith and genuinely think about how you might make the arrangement work for both you as the business owner and your employees.
This may require you to have a number of discussions with your employee. You may also need to involve other members of the team to come up with a suitable arrangement.
An employee has the right to apply for flexible work. It is important to understand that although The Act gives employees a process, it does not prescribe the outcome of an application. The key consideration in reviewing an application for flexible work is the impact the proposed arrangement will have on your business.
If through further discussion and negotiation with your employee, you are unable to come to a satisfactory arrangement, there are a number of grounds that you as a business owner can rely on to decline an application, such as:
It is not practical to distribute work among current employees.
You are unable to recruit additional employees (e.g, in the case of job share).
The arrangement may have a detrimental impact on quality or performance.
An insufficiency of work during the period the employee wishes to work.
Future plans for structural changes.
Additional burden or cost for the organisation.
The arrangement cannot easily be accommodated.
A potential detrimental effect on the ability to meet customer demands.
A potential detrimental effect on the ability to meet team demands.
All flexible work applications should be completed by the employee in writing and outline details about the request being made. Email is an acceptable way to apply and respond.
As an employer, you are required to respond to a flexible work application in writing within one month of receiving the application.
For more information on how this could benefit your company, and how to put it into practice, find the 'Publications' section on the employment.govt.nz website.
/* featured_learn_list end */?> /* featured_news_list end */?>