Government to cut red tape for prefab homes
24 Oct 2019, Industry Updates, News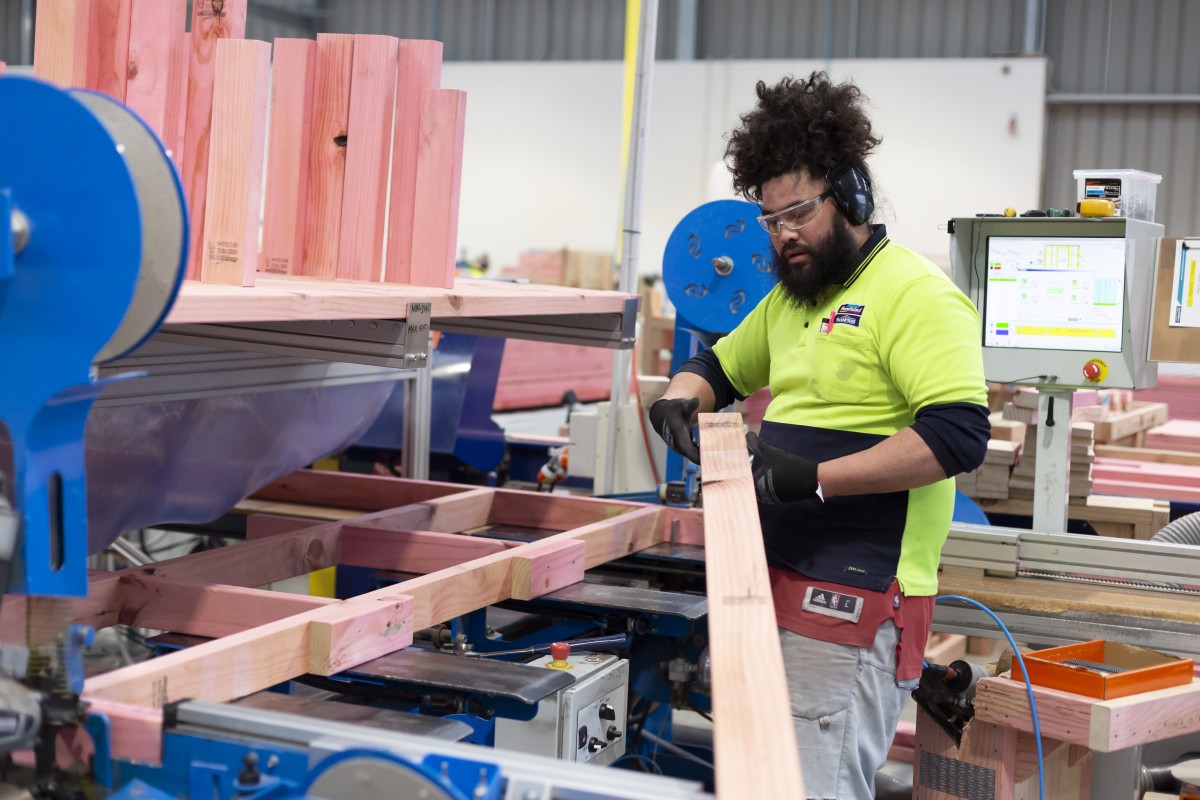 Minister for Building and Construction announces Government's first decisions on the proposed building reforms
Following public consultation on the Building Law Reform earlier this year, the Government has announced the first phase of building law changes. Labelled Bill 1, it will make consenting easier and more efficient, especially for Modern Methods of Construction (MMC), and ensure building product information is clear and available.
It also looks at decreasing the building levy, introducing stronger financial penalties into the Building Act and using online channels to promote Building Act changes.
Modern Methods of Construction made easier
MMC is a term coined by MBIE which includes off-site manufacture, prefabrication and any modern, repeatable factory process. A new certification scheme is being introduced that means, once the factory is certified, an end-to-end pathway will eliminate the need for multiple building consents and inspections.
"Every New Zealander deserves a warm, dry, safe home and old inefficiencies in the Building Act make building slow and expensive – as builders well know," said Building and Construction Minister Jenny Salesa.
"We are making progress in tackling the long-term challenge of housing, including making high-quality, large-scale manufacturing of prefab houses a reality.
For manufacturers who prove their systems and processes are compliant, the new streamlined nationwide consenting process for prefab buildings will:
Enable the mass factory production of high-quality buildings.
Likely halve the number of building inspections for factory produced buildings.
Ensure only the location where a prefab house is installed requires a building consent, removing the possible need for two separate consents.
"Prefabrication and off-site manufacturing are the future of construction, as they help produce high-quality buildings more quickly than traditional building approaches," said Salesa.
"In some countries, nearly 80% of newly built homes are prefabricated offsite, in New Zealand it's about 10%."
Building products brought to light
As part of changes to the Building Act 2004, the Government has also decided to introduce minimum requirements for information about building products. Roles and responsibilities for manufacturers, suppliers and builders will also be made clearer, so the right person can be held to account if things go wrong.
"Councils have told us this will help them better assess compliance with the Building Code. Delays in consenting cost a building owner around $1,000 for each week of delays."
The Government is also planning to strengthen the existing product certification framework (Codemark) by improving investigative and actionable powers and introducing penalties.
"A suite of other changes, which will ensure the Building Act is fit for the 21st century, has also been agreed. They are part of a wider package of reform that aims to accelerate building, including reform of the Resource Management Act."
"The Government is also working to improve occupational regulation within the sector and to address issues of risk, insurance and liability.
According to Salesa, the bill would be introduced early next year.
Further details about the first phase of changes to the Building Act are here:
https://www.building.govt.nz/getting-started/building-law-reforms
Notes
Prefab, or prefabrication, refers to any part of a building that is made away from the final building site, whether a single component or a complete building. It is also referred to as offsite manufacturing and falls within an area of construction known as modern methods of construction.
/* featured_learn_list end */?> /* featured_news_list end */?>