Installing plywood substrates for membrane roofs
12 Dec 2019, Learn, Prove Your Know How, Technical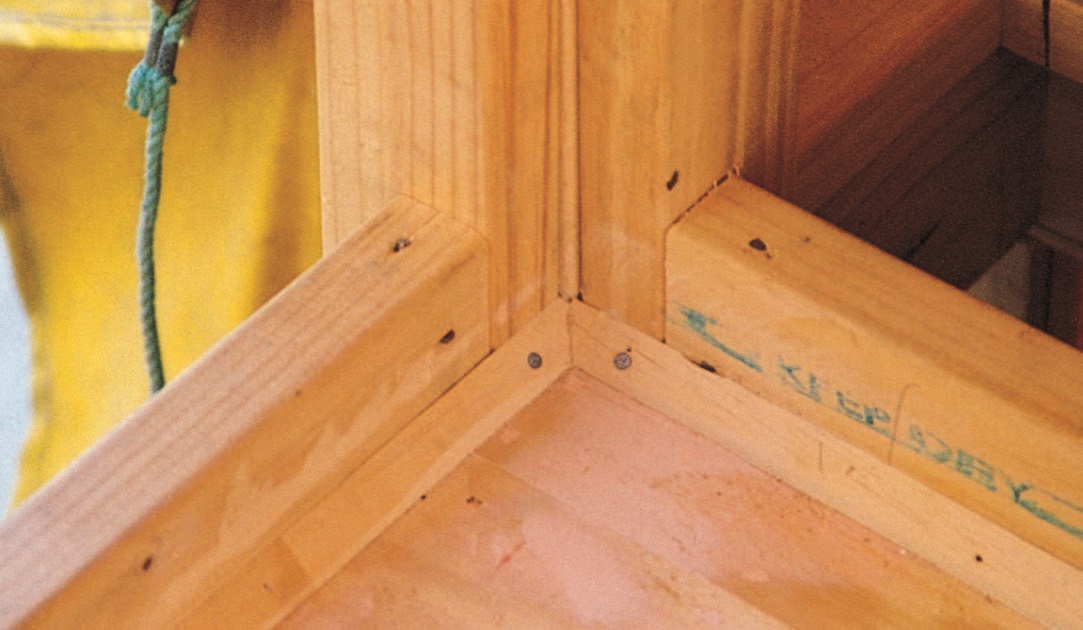 The performance of a membrane roof is influenced by how well the substrate has been installed. The guidelines below outline how to install plywood substrates for a membrane roof
There are two potential pitfalls when it comes to installing plywood substrates.
A substrate that isn't constructed with enough fall might result in rainwater not draining away.
If the membrane is applied over a wet substrate the membrane may not "stick", bubbles may form.
Acceptable Solution E2/AS1 only covers butyl or EPDM membranes over plywood substrates with a minimum fall of 2°. BRANZ recommends a higher minimum fall of 3° to ensure better run-off, but builders should follow the fall specified in the consented plans.
The plywood should be specified by the designer. It will typically be H3 CCA-treated and kiln-dried CD grade structural ply of 17mm minimum thickness. LOSP-treated ply is usually not suitable.
Check the membrane manufacturer's technical literature for their particular plywood substrate requirements – there are subtle differences in construction requirements.
These are some common E2/AS1 and manufacturers' requirements:
Ensure that the roofing substructure is dry and has the required fall and that there will be a minimum 20mm gap between insulation and plywood.
Install the ply with the smoothest (sanded) face upwards.
Lay in a staggered joint pattern (brick bond) with the face grain of the top ply layer at right angles to the supporting framing.
Ensure the ply is supported by framing at 400mm maximum centres and at all edges.
Fix sheets with countersunk 10g x 50mm stainless steel screws at 150mm centres to the edges (100mm in very high /extra high wind zones) and 200mm centres within the sheet area. Some membrane manufacturers also require that the ply is glued down to framing.
Check the membrane manufacturer's technical literature for the width of joints. Liquid-applied membranes typically require 2mm to 3mm gaps between sheets, while sheet joints can be loose-butted with torch-on systems.
Allow a perimeter expansion gap of 5mm where sheets are within a confined area (for example, surrounded by parapets).
Provide arrises of minimum 5mm radius (10mm is better) to all external edges.
Chamfer or radius corners where the membrane is turned down into a gutter.
Install 20mm H3.2 angle fillets to vertical upstands (except for some thermoplastic membranes).
Fill/level holes or cracks.
Sand the filler, joints and countersunk drill holes to remove splinters.
Vacuum (or use a leaf blower) to remove surface dust and dirt.
Keep the substrate dry – E2/AS1 requires that ply and substructure have a maximum moisture content reading of 20% at membrane installation (BRANZ recommends a maximum of 18%). Cover with tarpaulins at the end of each day and when rain is forecast.
For more information, see E2/AS1 or BRANZ Good Practice Guide Membrane Roofing (second edition, 2015).
Adapted from an article first published in BRANZ's 'Builder's Mate' issue 96 . Words supplied by BRANZ. www.branz.co.nz
/* featured_learn_list end */?> /* featured_news_list end */?>