Keep an eye out for blind spots
17 Jul 2018, Prove Your Know How, Safety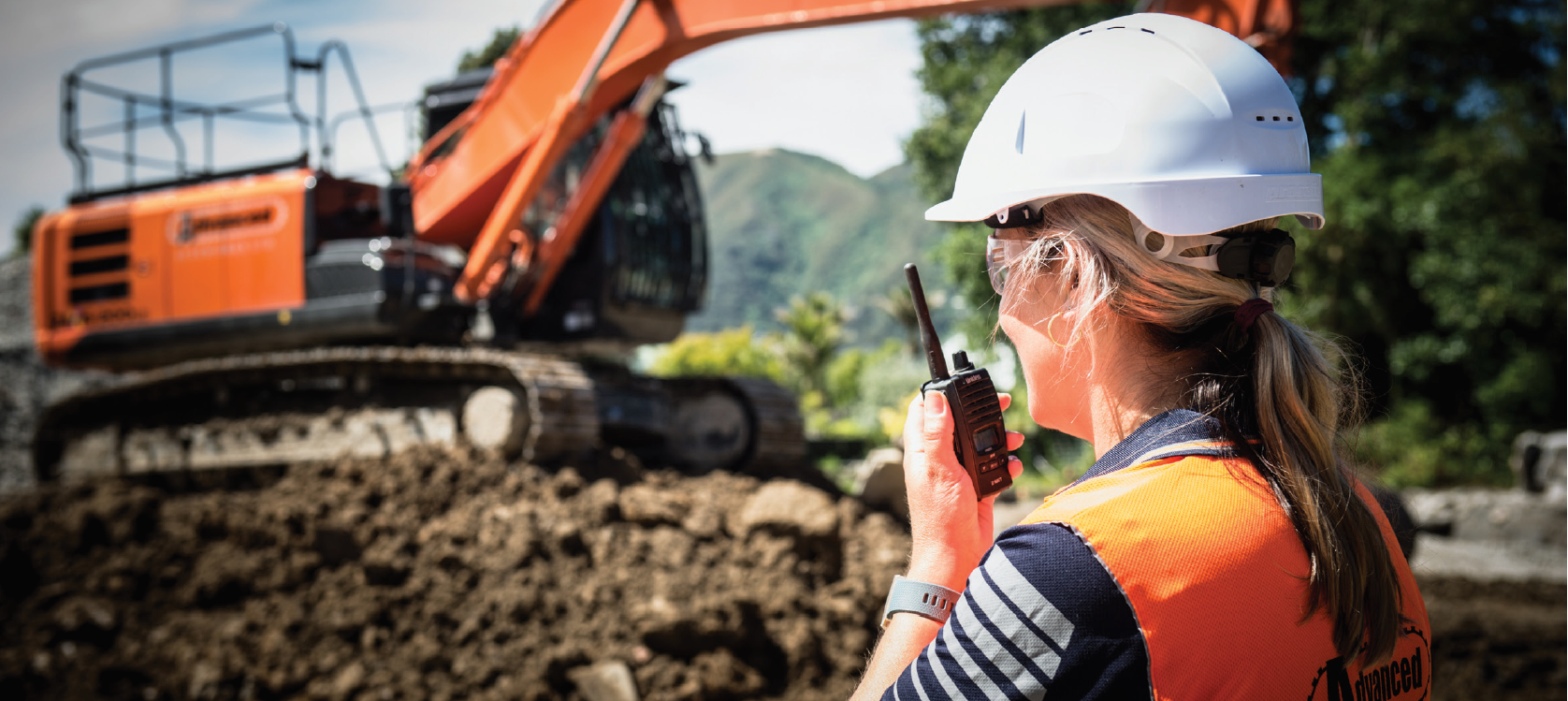 One of the big safety challenges for those who operate or work around construction equipment is maintaining constant awareness of their blind spots
Accidents and incidents involving vehicles on construction sites are the biggest cause of fatalities in the construction industry. It's vital that construction workers know how to work safely where vehicles and other pieces of plant are operating on a busy site; it's easy to accidentally wander close enough to a machine to be struck.
Depending on the type of machinery involved – be it a truck, forklift, crane, excavator, bulldozer, grader or something else – the size of the blind spot varies, with some being quite large.
Site Safe has put together some helpful hints to help you stay safe around plant and vehicles.
Exclusion zones and spotters
Exclusion zones and separating workers from mobile plant should be the first option for managing risk. If exclusion is not possible, use spotters to control operations when workers are in the immediate area. A spotter should be in constant contact with the mobile plant operator.
Blind spots
Operators of construction equipment or machinery on site can often have severely restricted visibility of ground workers or nearby pedestrians, particularly when they are close to the equipment. To alert workers to the dangers of nearby equipment, warning devices should be fitted, such as a reversing alarm or a revolving light. They can also be fitted with reversing cameras to provide extra visibility for the operators.
Establish an effective system of communication based on two-way acknowledgement between mobile plant operators and ground workers before work starts. Train relevant workers in the procedures before they start work.
The system should stop ground workers from approaching mobile plant until the operator has agreed to their request to approach. Similarly, the system should stop operators from moving plant closer than a set distance from ground workers until they have advised the operator that they are aware of the proposed movement.
Mobile plant operators and workers should be familiar with the blind spots of the plant being used. Provide induction programs emphasising the dangers of working in close proximity to mobile plant and provide adequate supervision. Make sure operators and workers wear high-visibility personal protection equipment (PPE).
The images below show some of the blind spots for operators of typical construction equipment and machinery. Remember that limited visibility applies to both the front and back of plant.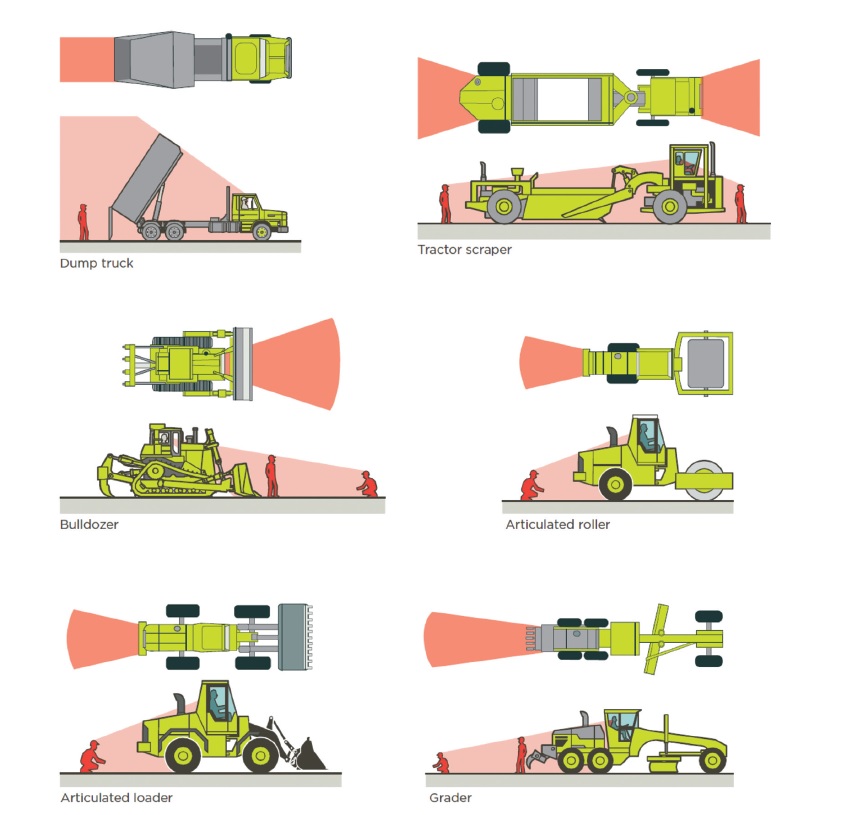 Images supplied by WorkSafe New Zealand. You'll find more information like this in Site Safe's free passport handbook, a pocket-sized guide packed full of health and safety info. Download a copy here: https://goo.gl/yHxGhn.