LBP IDENTIFICATION FRAUD
16 Mar 2020, Industry Updates, News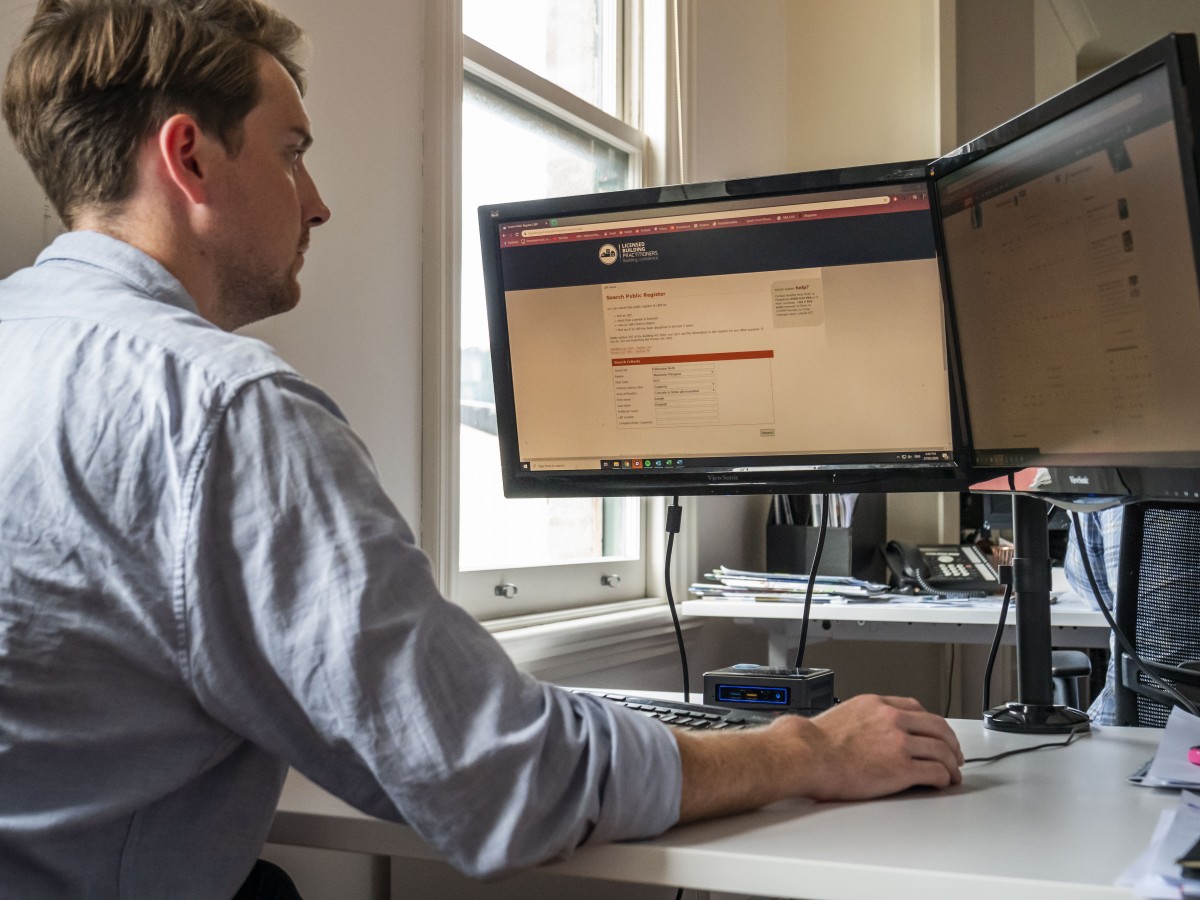 The recent conviction of Christchurch builder Rodney James Day brought to light the vulnerability of LBP numbers being available for anyone to see
As reported in a previous Under Construction issue, Rodney James Day was the first unlicensed builder to receive a criminal sentence after he was found guilty in Christchurch District Court of forging documents to carry out  building work in 2016.
The documents included the forged signature of a Licensed Building Practitioner (LBP) claiming they had reviewed Day's work and signed off the paperwork for buildings he was working on in 2016.
Day's criminal activity caused repercussions for the people who employed him in trust, as his work was unlawfully conducted and of a poor standard, incurring extra costs as a result.
While this was all happening, the builder whose name was being used by Day had no knowledge his name and LBP number was being used fraudulently. This brought attention to the fact that LBP names and numbers, which are publicly available, could be used by anyone to sign off work.
MBIE Occupational Licensing Operations Manager Duncan Connor says: "MBIE will look to prosecute anyone who unlawfully carries out Restricted Building Work (RBW) or fraudulently pretends to be a Licensed Building  Practitioner in situations where we are made aware of this activity."
However, monitoring the use of LBP numbers is not under MBIE's domain, and there is currently no nationalised alert system for the use of LBP numbers.
"If an LBP is worried about the use of their number, they can query their local BCA to see what work has been completed against their number and follow up on any inconsistencies."
While this may work in some instances, it doesn't help if the offender uses the name and number of a builder in another region, as has happened previously.
Multiple councils were approached for comment but did not respond.
Making sure the boot fits
This is not the first time this has occurred. Last year, Christchurch-based Brookes Hales Sheehan was convicted of fraudulently using an LBP's name and number from Whanganui. Sheehan was caught when his company  director noticed the name on his records of work was under his real name, and that the name wasn't on the LBP register. He was fined $13,000 by the Christchurch District Court.
"MBIE encourages anyone who is engaging someone to do Restricted Building Work on their home to check if they're an LBP. This can be done by checking the public register and asking to see an LBP's identification card," said Connor.
The Plumbers, Gasfitters and Drainlayers Board previously took steps to remove their tradespeople's numbers from the public register after complaints from plumbers and council inspectors about the possibility of fraud. The  public can search for name or location, but the numbers are not visible. However, for LBPs, legislation requires that numbers be listed on the public register.
The risk of contracting someone who is using the LBP number and name of someone else can lead to considerable losses for homeowners.
"Using an unlicensed tradesperson can have implications for the homeowner, as they might not be insured for damage caused by poor workmanship, and may not be able to get the certificates needed for council sign-off," said Connor.
To protect LBP numbers and names from being used by non-licensed people, homeowners and business operators should verify a builder against his or her LBP identification card. Connor suggests that LBPs can help in this  area.
"By always presenting their ID card when they turn up to do work, LBPs can also drive behaviour and consumer expectations around the process."
However, this places the onus on homeowners and developers — there is currently no way for an LBP to protect his or herself from someone else using it.
/* featured_learn_list end */?>