LIFTING THE BARRIERS TO TRAINING
29 Oct 2020, Training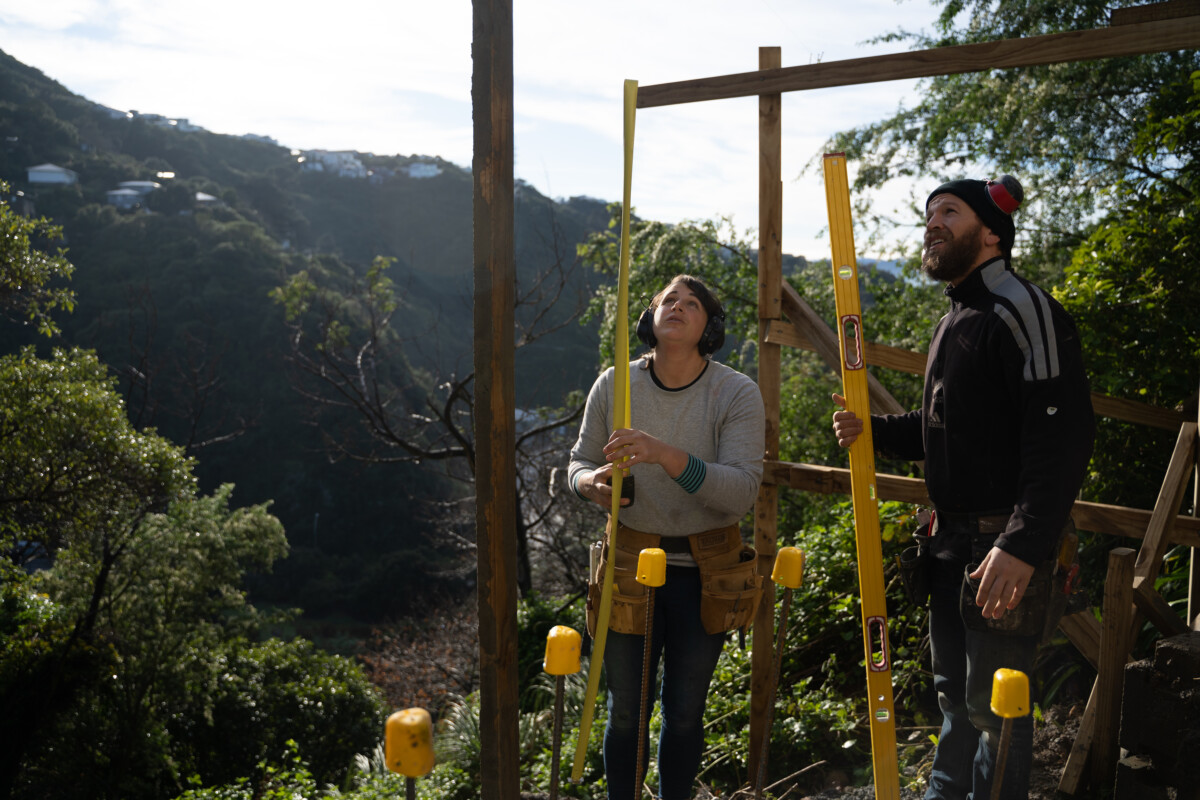 Although the future is uncertain, initiatives introduced by the Government mean there is financial support for those who want to learn trade skills and employers who want to teach them. Building and Construction Industry Training Organisation (BCITO) shares its views on this support
Over the past few months, the impact of the Covid-19 lockdown and the NZ Government's response has been, in that now well-used term, 'unprecedented'.
If there were no intervention, BCITO anticipated a significant decline in apprentice numbers over the next six to 18 months. The extent of that decline, and the recovery time, is difficult to assess with any certainty at this early stage.
As a general rule, apprentice numbers are tied directly to the health of construction firms –  mainly those involved in residential builds, because the amount of existing work and the ongoing confidence in the supply of future work is the crucial determinant of whether employers take on apprentices.
This makes the numbers  of apprentices a  good barometer for the state of the construction sector.
Typically in construction during a recession, four apprentices are laid off for every full employee. During the GFC, the construction workforce shrunk by 8% but apprentice numbers fell by 32%. With economists predicting a reduction in construction activity (and the workforce) of anywhere between 8-12% this time around, the effect on apprentice numbers would be significant.
While the Government's intention to accelerate investment in "shovel-ready" infrastructure projects will help with unemployment, it will do little to address the loss of residential construction apprentices. Infrastructure has no need for floorers, roofers, tilers, joiners, carpenters, electricians, plasterers, interior designers, kitchen and bathroom apprentices.
THE CHALLENGE GOING FORWARD
Within public sentiment, there is a general expectation that consumer confidence in the housing market will be negatively affected, which may result in residential construction being similarly impacted. If this happens, trainee numbers will be an early casualty.
The challenge, therefore, is to try to retain (or keep a connection with) the number of apprentices currently in the system, not to waste their learning to date, and have a capable and trained workforce ready when the recovery is under way.
BCITO wrote to Ministers sharing these views. The May Budget answered BCITO's concerns, with investment of $1.6bn in trades training and apprentices.
Such investment is truly unprecedented (there's that word again). Along with $5bn for 8,000 new public houses, this will go a long way to supporting industry training.
Two main components of the Government's Covid-19 response for the construction industry are no fees for Targeted Trades Training and Apprenticeships and financial support for employers who are training an apprentice through the Apprenticeship Boost Scheme.
NO FEES
All apprenticeships (ie, a Level 4 programme over 120 credits) are now free. In addition, some sectors have other programmes free as well and construction is one of those. So virtually all BCITO apprentices and trainees will not be charged fees from 1 July 2020 until 31 December 2022 and this applies to current apprentices and new ones.
APPRENTICESHIP BOOST
The Apprenticeship Boost scheme runs for 20 months from 1 August 2020. It is administered by the Ministry of Social Development and is designed to support employers who have an apprentice in the first and second year of their apprenticeship.
An employer is eligible to receive up to $12,000 for a first-year apprentice ($1,000 per month) and $6,000 for a second-year apprentice ($500 per month). As the scheme runs for 20 months, the maximum support available is $16,000 per apprentice.
However, there are some conditions to the support. The Apprenticeship Boost scheme is not the wage subsidy in disguise; it is not cheap labour. The apprentice must be enrolled in an apprenticeship, show progress in their learning, and the support is paid monthly. If the apprentice is not progressing, support will cease and, if the apprentice changes employer, the subsidy follows the apprentice, with the new employer eligible for the balance.
Employers can apply for Apprentice Boost at: workandincome.govt.nz/employers/subsidies-training-and-other-help/apprenticeship-boost.html
GET ON BOARD!
Now this support is in place, it is up to the construction sector to do the right thing and take apprentices on. The opportunity provided by these financial assistance packages is too good to pass up.
BCITO is the largest provider of construction trade apprenticeships in New Zealand. It is appointed by the Government to develop and implement industry qualifications for the building and construction sector. BCITO provide a range of apprenticeships across fifteen trades within the building and construction industry. To find out more visit www.bcito.org.nz
/* featured_learn_list end */?> /* featured_news_list end */?>