Mental health first aid courses kick off
06 Jul 2021, News, Site Safe, Training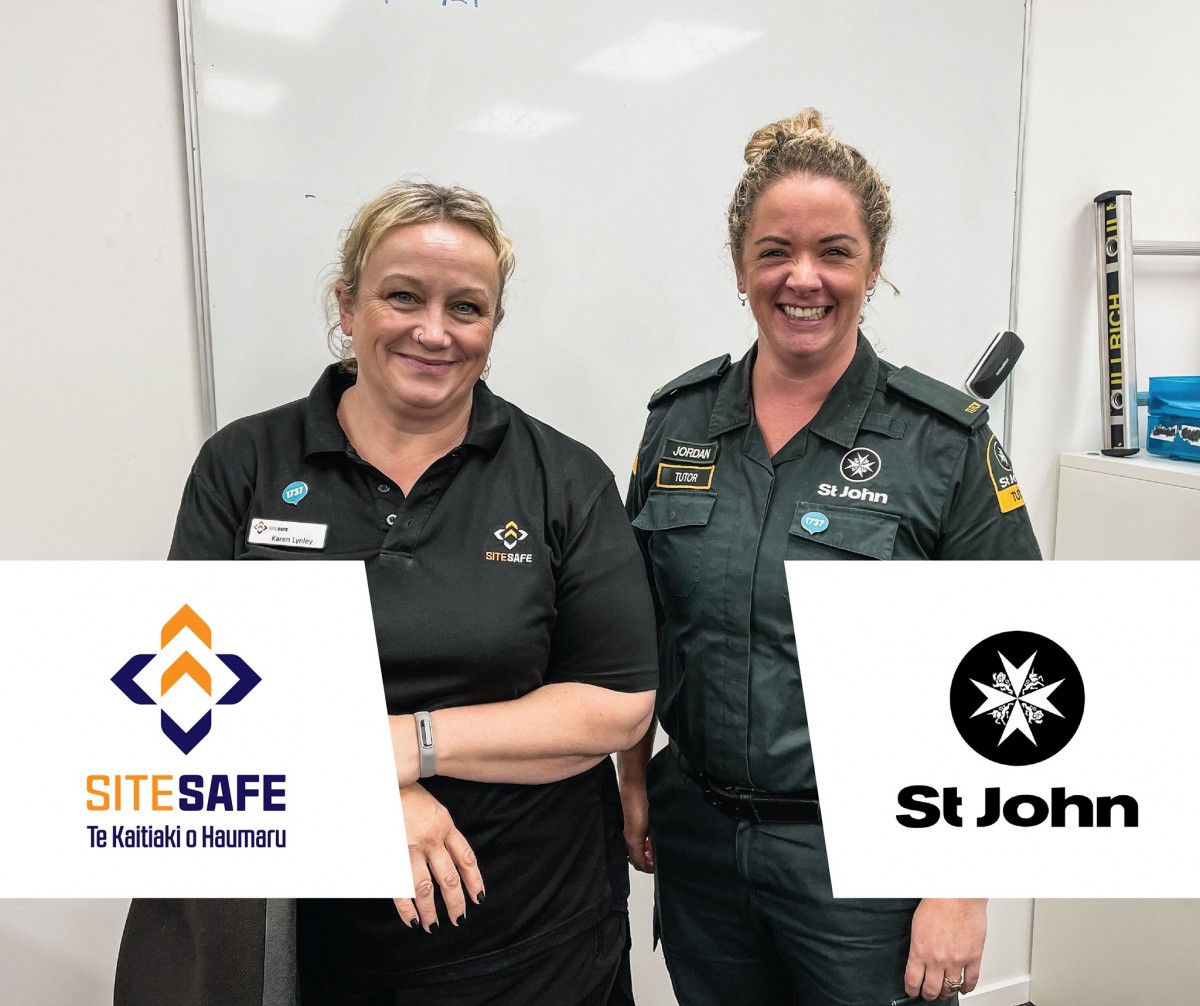 Site Safe has partnered with St John to develop the Mental Health First Aid in Construction course and begun delivery of the suicide awareness and prevention course to workplaces
The delivering of Mental Health First Aid courses follows successful March trials at Site Safe offices in Auckland and Wellington. Attending the first classes were a mixture of coalface workers, health and safety representatives, and managers from companies small and large.
The course follows a 2019 report on a study of 300 suicides in construction, commissioned by Site Safe in partnership with BRANZ, which clearly identified construction as a high-risk industry for mental wellbeing.
After the release of the report, Site Safe Chief Executive Brett Murray said it was clear the industry had to act.
"There was a real 'what next?' question for us in figuring out how to help our industry deal with the mental health issues that the report had clearly highlighted."
Partnering with St John complements the work Site Safe has been doing across the past three years with organisations such as MATES in Construction – which is currently working with PlaceMakers stores nationwide to deliver or organise suicide awareness and prevention training.
St John Head of First Aid Training Julian Price said Mental Health First Aid courses were first delivered in August 2018. The purpose in setting the programme up was to create an intervention option for construction workers whose peers can recognise they are at risk.
According to Site Safe, the course takes a step towards addressing the prevalent mental health issues that are often swept under the carpet by the predominantly male workforce.
Real experience behind Site Safe's stance
Site Safe's staff includes people with experience in both building and mental illness. Some of these staff and representatives speak in Site Safe's Tools for Mental Health videos, which showcase relatable real-world stories of builders overcoming suicidality.
In the videos, Site Safe training advisor Craig Bulloch speaks about reaching "rock bottom" in 2010, an intervention from his brother, and the difference between unhelpful "harden up" conversations compared with "are you okay?" conversations.
Scaffolding business owners Dave and Nicki Crowley talk about their tikanga (protocol / way of doing things) called The Scafit Way, which creates "a really strong, family culture which is very much based on trust" with workers' health and wellbeing front of mind. Dave Crowley speaks from a business owner's perspective about the expectation to "put your game face on" – a factor identified as contributing to many suicides of construction business owners in the 2019 report.
Christchurch carpet-laying business owner Paul Lynch talks about having "unofficial toolbox talks" with his staff and what he learned from the suicide of his tradie brother Brett in 2013.
Another story is that of 22-year-old plumbing apprentice Caleb Ihaia, who struggled five years ago while studying in Wellington. Ihaia talks about reaching crisis point, having the confidence to return to his family and recovering from feelings of failure.
"In construction, the impression you get is a 'toughen up mentality' but, since opening up, I've realised that everyone has their own experience or a family member or friend with this experience. Mental health issues are widespread, so we need to get the conversation started to help people realise they're not alone."
Mental Health First Aid in Construction courses have been scheduled in most cities nationwide and can be booked HERE .
Course catalysts
June 2019 suicide numbers for New Zealand were the highest since records began, decreasing only slightly in 2020.
New national suicide figures were expected from the chief coroner in June 2021.
Suicide rates – as well as numbers – have generally increased in NZ over the past ten years.
2019 research by Site Safe and BRANZ found:
The NZ Construction Industry has the highest percentage of suicide for employed men of any industry.
72% of suicides between June 2019 and June 2020were males. The highest rates were 25-34-year-old males. Across ten years of research, suicide rates have been consistently higher for Māori than all other ethnic groups.
9% of all working age male suicides worked in building and construction, marginally higher than farming and forestry (6.8%).
Research in Australia has indicated construction workers are six times more likely to die by suicide than in a workplace accident
99% of the suicide cases of people who worked in the construction industry recorded over the ten-year period of the study were men.
Course details
At the one-day Mental Health First Aid course, attendees will learn how to:
Demystify and destigmatise conversations around mental health.
Understand the relationship between mental health and mental distress.
Identify and recognise when a person may be experiencing a mental health crisis.
Use the 'Listen to your HEAD' (Hazards – Engage – Action – Debrief) action plan in a simulated scenario.
Know when to provide a referral for assistance.
Know how to get immediate assistance if necessary.
Focus on factors linked to our mental health.
Explain the importance of providing mental health services in construction.
Identify the impact of construction workers with poor mental health on the industry.
Identify what is needed to support positive mental health in the workplace.
Graduates receive eight elective Licensed Building Practitioner points (based on one hour of learning equals one point system), a certificate, and two credits towards the Site Safe Health and Safety in Construction Programme.
Full details HERE .
/* featured_learn_list end */?> /* featured_news_list end */?>