Monster success!
22 May 2018, Community & Sponsorship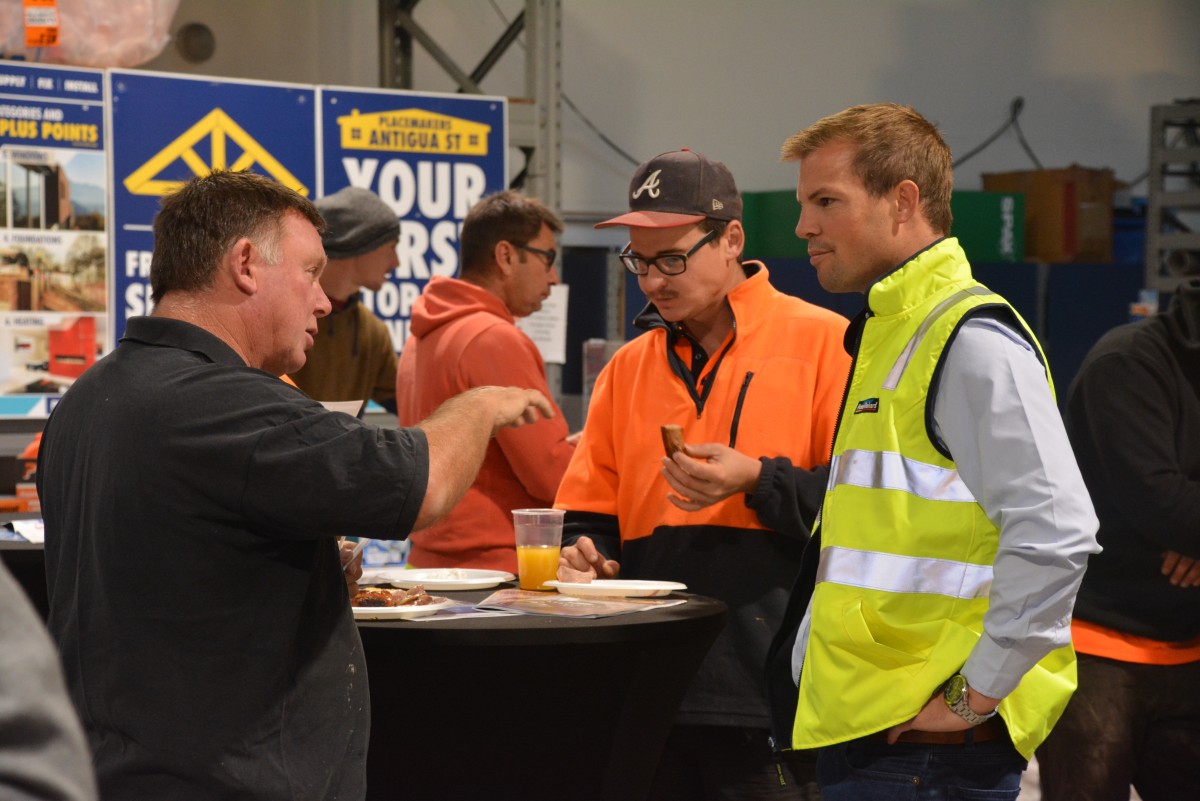 PlaceMakers customers throughout the country took advantage of some great specials and free tool engraving (courtesy of NZ Police) at a series of Monster Tool sales in April
Branch operators from the Antigua St, Mt Maunganui and Wairau Park stores all reported strong turnouts at their respective events, with great support from suppliers allowing them to all offer some fantastic deals.
In addition to heavily discounted tools and products, builders were drawn in by the promise of a free breakfast and the chance to have their equipment engraved by the Police free of charge; a simple but effective step that tradies can take to increase the likelihood of having their gear retrieved if it's stolen.
For new Antigua St branch operator Willie Reynolds, it was also a good opportunity to get some face time with customers in his first week on the job.
"We had more than 170 builders turn out and it was great being able to spend some time getting to know them and find out what it is they love about our store," says Willie, who has now been in the role for more than a month.
"I'm loving it. Previously I was working in an operations role at the Riccarton store, so it's very different and very exciting.
"We have a great team here at Antigua and we pride ourselves on providing personal service and going the extra mile for our builders. It's a good feeling knowing we have helped them create lasting success in each of their companies over the years and we look forward to further developing these relationships in the future."
/* featured_learn_list end */?> /* featured_news_list end */?>