NEXT-LEVEL DELIVERY
19 Nov 2018, Community & Sponsorship, News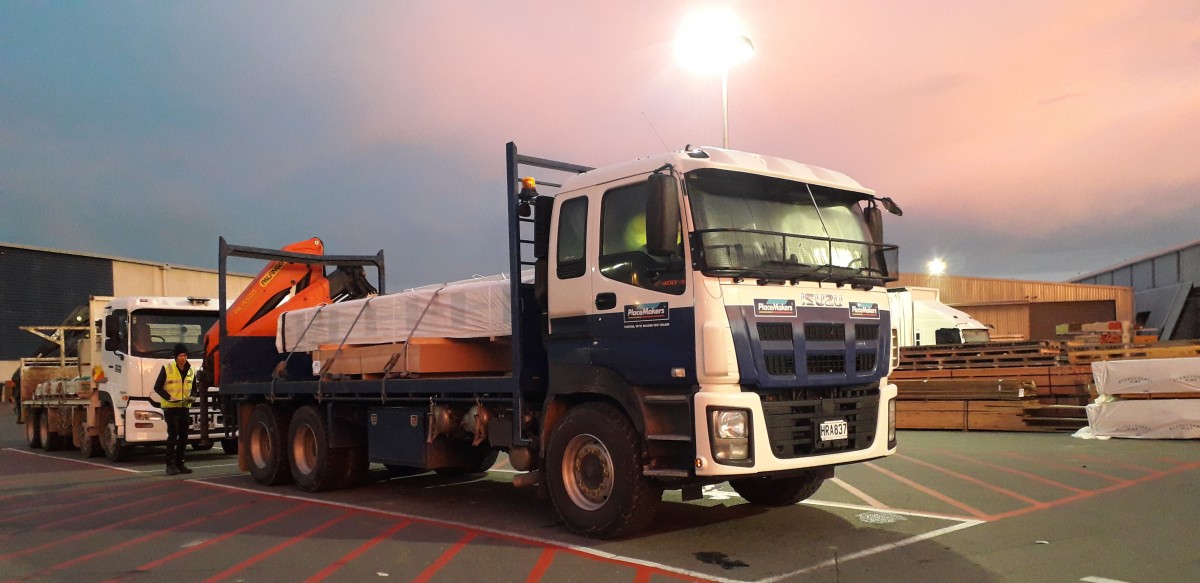 PlaceMakers looks to roll out world-class delivery service to customers around the country
PlaceMakers is transforming the way it does business, with an innovative new approach to delivery – and builders around the country are set to benefit.
"By combining a number of existing technologies – from restaurant ordertype platforms to Uber-type software – we have created a dependable, transparent and end-to-end delivery service for our customers," says PlaceMakers Business Transformation Manager Wayne Armstrong.
"The service, which is currently being piloted in Hawke's Bay, will allow customers to track their order from start to finish, even when it's en route."
Starting off right
Once a customer order is taken, the PlaceMakers team load it into a centralised dashboard, which can be seen and accessed by all members of the branch.
A confirmation text and email will be sent to the customer, with an estimated dispatch time and location. Using the system, customers can pinpoint the site's entry point and the exact location they would like the order delivered to.
Accurate pick and pack
Once the order has been made and the confirmation sent, branch staff can begin packing the order. Scanning an item automatically updates the order on the dashboard and, once all items have been scanned, the order will be marked as complete.
If a customer calls in to add something to the order, the item can be added to the existing order on the dashboard and the order's status will be updated accordingly.
"It's a great system, as it's designed to eliminate order errors," says Wayne. "For example, if an entire order has been picked, scanned and marked as complete, then a new item is added, the system acknowledges this and changes its status to incomplete.
"This means that, when drivers check in before loading begins, they'll know right away if something has been added by the customer but not yet picked."
Heading in the right direction
The new system uses customer location data to determine the best route and order of stops for the delivery driver, reducing unnecessary travel time.
Once the customer has been notified that the order is en route, the system's real-time delivery route tracking software allows the customer to track the truck's progress and estimated arrival time.
Customers can sign for the order on arrival using the driver's system, and drivers can document the arrival by uploading a photo to the order. The order is only finalised once the signature and photo are uploaded to the system – completing the end-to-end service.
"It's all about efficiency and communication – two key elements of excellent customer service," says Wayne." Our goal is to provide worldclass customer service that make a real difference to builders, because they have more time on site as a result."