NOVICE WHO NAILED IT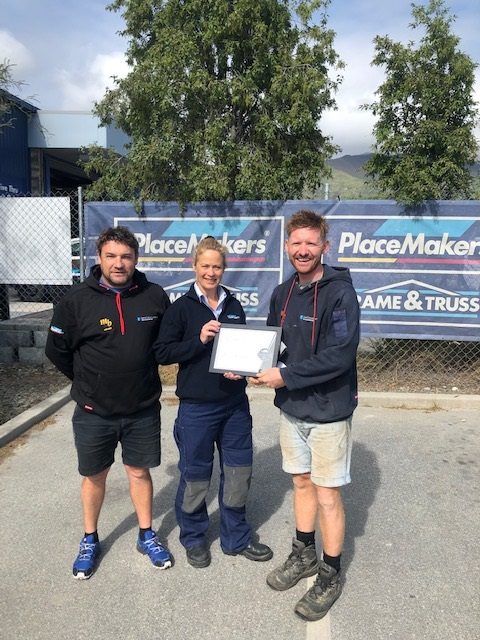 After an impressive showing in 2018 from some of the brightest apprentices entering the industry, one lucky novice gets the nod for absolutely nailing it
Every Apprentice of the Month recipient over the course of the year has provided an exciting look into the new wave of skilled builders who are ready to maintain the highest standard of building practices in New Zealand.
With many great stories demonstrating initiative and talent, August's Apprentice of the Month Danny Murphy has been crowned the Novice who Nailed it, taking home a $500 travel voucher!
A second-year apprentice from Wanaka, Danny took to the challenge of overseeing his first house build by studying the plans and paying attention to the experts.
When his boss approached him with the challenge and asked for frames and trusses to be ready for inspection within two weeks, Danny dug his face into the building plans – even smokos couldn't pry him away from the details.
Carefully following the correct processes he had learnt during his apprenticeship, Danny executed the job to perfection. After hours of work alongside his colleague Jeremy, and plenty of double checking, they achieved a 100% pass rate from the building inspector.
The few minutes he spent each evening studying plans and writing a step-by-step list to prepare for the next day was evident in the attention to detail and craftsmanship.
Danny was quick to give credit to the invaluable knowledge he has gained from the builders around him since beginning his apprenticeship.
/* featured_learn_list end */?> /* featured_news_list end */?>