Number of consents rise in September
09 Dec 2019, Industry Updates, News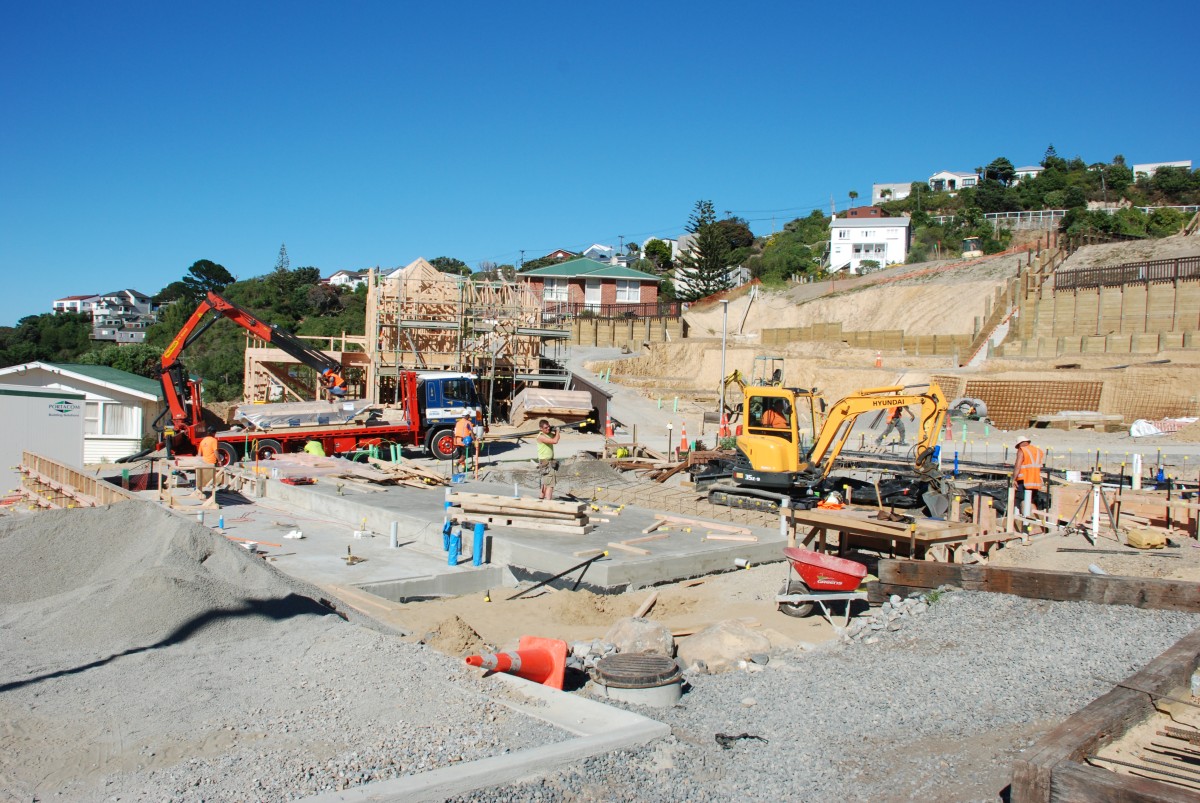 A total of 3,347 new dwellings were consented in September — a seasonally adjusted 7.2% increase, following a 0.9% increase in August and 1.3% decrease in July
The September numbers comprised of 1,744 stand-alone houses; 816 townhouses; 611 apartments; and 176 retirement village units.
In the year ended September 2019, the actual number of new dwellings consented was 36,446, up 12% from the September 2018 year.
In the regions
Of the 16 regions, 12 consented more dwellings in September 2019 compared to September 2018, led by Auckland (up 289 to 1143; +34%), Wellington (150 to 342; +78%), Waikato (up 109 to 442; +33%), and Manawatu (up 53 to 109; +94%). Bay of Plenty, Hawke's Bay, Taranaki, West Coast, Otago, Southland, Tasman, and Marlborough were other regions to consent more dwellings in 2019 than 2018.
Four regions saw a decrease in consented dwellings in September 2019 compared to September 2018, led by Nelson (down 42 to 16; -72%), and Northland (down 11 to 66; -14%). Canterbury and Gisborne also experienced decreases.
Non-residential building consents
In the year ended September 2019, non-residential building consents amounted to $7.6bn, up 13% from the September 2018 year. The building types with the highest values were:
Education buildings — $1.1bn (up 3.7%)
Shops, restaurants, and bars — $1bn (up 2.3%)
Offices, administration, and public transport buildings — $997m (up 8.7%)
Social, cultural, and religious buildings — $996m (up 54%)
Construction industry tops business growth
A recently released study from Stats NZ showed that, over a five-year period to February 2019, the construction industry saw the highest gains in number of enterprises and employees added out of the 19 industries looked at by Stats NZ.
The industry added 12,820 more enterprises and 45,400 more employees over the period, reflecting an average growth rate of 4.5% and 6.1% respectively. These increases more than double the growth rates in both categories for all industries combined for the same period (2% and 2.7%).
At February 2019, there were 65,320 enterprises in the construction industry, with a total of 177,000 employees. Of these, 21,650 enterprises were conducting business in the residential building sector, employing 30,300 people. The number of employees in residential construction reflected a 52.4% increase since 2014, and a 8.8% growth rate over the five-year period.
/* featured_learn_list end */?> /* featured_news_list end */?>