OUTDOOR LIVING
24 Jan 2019, Learn, News, Product Focus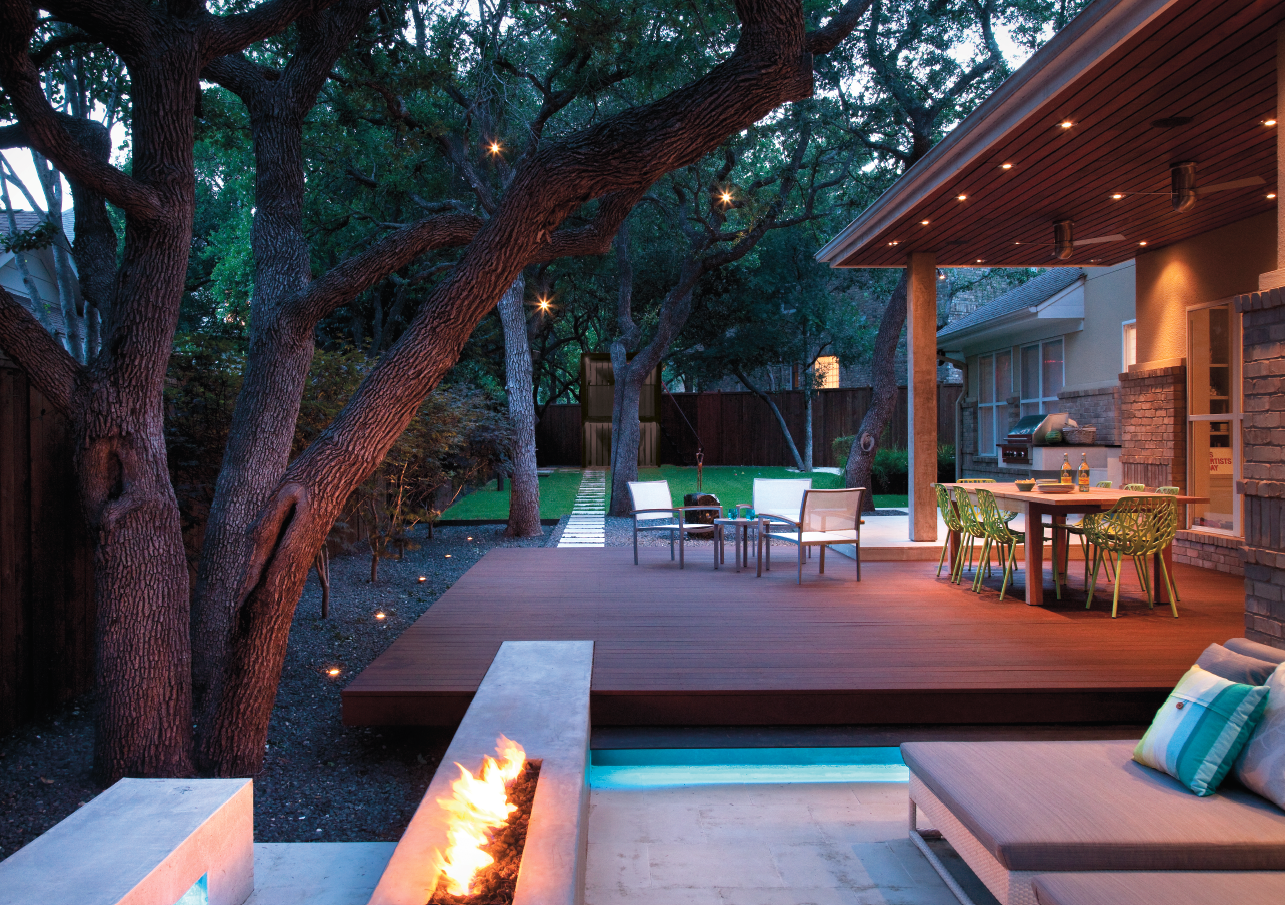 Radiata decking offers value and enduring beauty for your customers
So much of what defines a home is commonly found out the back, where the memories of long summer evenings are created when entertaining family and friends on a highly prized deck. Kiwi culture is embedded in outdoor living and, as a nation, we are developing more refined taste in terms of what constitutes a 'good deck' – the kind your clients want to show off to their friends and family!
Decks have evolved to become more like an outdoor living room – a continuation of what is often solid wood flooring indoors to wide, smooth decking outdoors.
To achieve this look, more and more homeowners are requesting their builders use Radiata premium wide decking.
"It looks good, meets the required 15-year durability standards and comes from a homegrown, sustainably managed forest resource," says PlaceMakers category manager Andrew Shirley. "It is also milled and processed by locally owned businesses and offers great value for money.
Premium Smooth Radiata Decking is also quickly growing in popularity, because builders can choose the best face of the two sides, which helps create a deck with minimal defects.
Other options to create a great outdoor environment are exotic hardwood decking or various engineered options such as composite decking.
The exotic hardwoods – such as Kwila, Vitex or Grappa – have deep, rich colours and are naturally durable. From an environmental point of view, it is best to ensure any exotic hardwoods used are either FSC or PEFC-certified, to ensure the timber is not taken from illegal rainforest sources.
Composite decking is made of timber and recycled plastic and is hence environmentally responsible. It is easy to work with and, best of all, is very low maintenance. It comes in a wide profile with an anti-slip finish, which makes it safe around swimming pools. This product was developed in the USA and, although more expensive than pine, has proven very popular both in America and Australia.
All these decking types can be seen in store on PlaceMakers decking selector or in PlaceMakers latest Landscape Catalogue. Ask our knowledgeable staff about what may be the best selection for your project.
Handy hints to remember when building a deck
Allow the timber to dry onsite, outside, in fillet, until the timber reaches equilibrium moisture content, thereby reducing movement in the timber.
If building 300-400mm or less off the finished ground level, consider using deck joists with a higher treatment, such as H4, to ensure it has extra protection from proximity to ground moisture. Good ventilation under your deck is critical to letting the underside of your decking dry out which will ensure it performs and lasts longer.
Allow for a 20mm gap between your deck and the exterior face of your client's house, to ensure water can drain. Where possible, it is recommended that the deck be designed to sit on piles that are independent from the house, once again to ensure the water tightness of the exterior cladding is not compromised by fixing the stringer plate.
In general, joists should be spaced at a maximum of 450mm for 19mm thick decking and 600mm for 32mm thick decking. Always check the manufacturers instructions however as some composites require a maximum spacing of 400mm.
Stainless steel screws with a large head are strongly recommended when fixing 150mm-wide decking timber. The fixings can become a deck feature in themselves, but some care needs to be taken to fix in a straight and regular pattern.
Conditioning the deck
Coating a deck on all four sides before laying the deck will help keep it looking good over time. It is worthwhile ensuring your clients understand the ongoing advantages of oiling their decks, which include:
Reducing chances of cupping and checking.
Helping shed water and therefore allowing the deck to dry out quickly.
Helping reduce mould growth and silvering-off.
In many instances, the timber conditioner/oil can be tinted to tie in with a colour scheme used elsewhere on the house.
Conditioning the decking is also a highly practical way to ensure that mud and dirt can be easily washed off. It even helps avoid fat stains for those mislaid sausages that wriggle their way off the BBQ!
Deck building – consent or no consent?
Passed in November 2013, the Building Amendment Act 2013 expanded the range of work not requiring a building consent. Exempt building work is listed in Schedule 1 of the Act, which has been split into three parts to make it easier to navigate. The first part lists exempt building work – with no limitations on who designs or carries out the work.
A building consent is not required for work on decks, platforms, bridges, boardwalks and like structures, where it is not possible to fall more than 1.5 metres. Note that a safety barrier is still required under Building Code clause F4 – Safety from falling where there is a fall of 1 metre or more.
/* featured_learn_list end */?> /* featured_news_list end */?>