PASSIONATE ABOUT PASSIVE HOUSING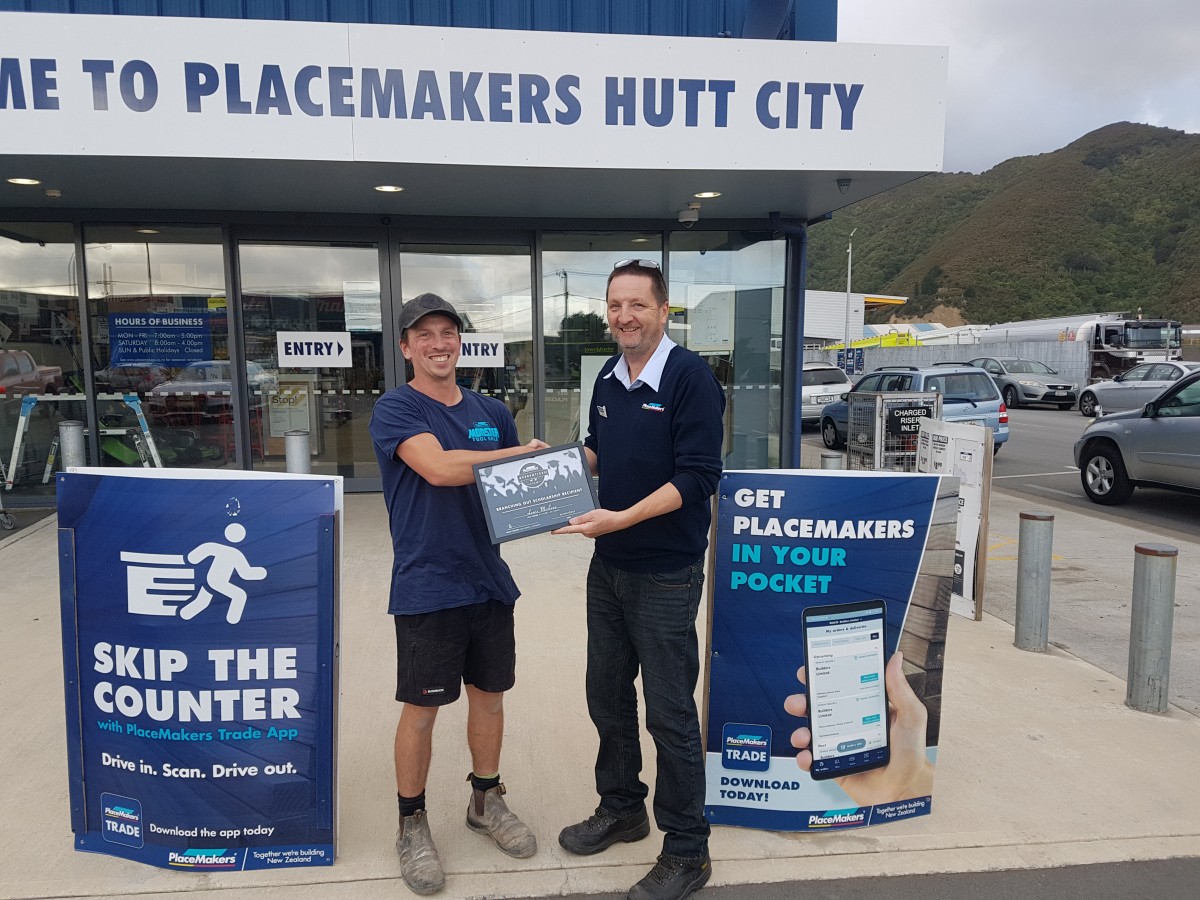 A passion for passive housing means PlaceMakers Apprentice Crew Branching Out Scholarships for two builders north and south
Every year, PlaceMakers ups its investment in the up-and-coming generation of builders through its Branching Out Scholarships, awarding two recently graduated PAC members with $1,250 towards further study.
"The goal is to help them 'branch out' as they move past apprenticeship and take on new challenges," says Trade Engagement Manager Andrea Albertyn. "While there is plenty of learning that happens on the job, there are still opportunities for relevant structured studies as well, and we want to encourage that."
Both recipients – Lewis McLean and Scott Dunning – intend to use the scholarship to earn a Certified Passive House Tradesperson qualification with the Passive House Academy NZ.
Becoming a Certified Passive House Tradesperson provides an in-depth understanding of how to construct high-performance buildings, which go beyond building standards, capturing sunlight and minimising cold wet air, which hinders heating efficiency. Certified passive house builders can also report quality assurance standards and quantify a building's energy efficiency.
Aiming high all round
Lewis, based in Wellington, says the certification is just the beginning. He sees himself running his own passive house building company in
the future, being a leader in the industry and the go-to company for passive house construction.
"I believe we should be building all new houses to a very high standard, not just the minimum required under the Building Code," says Lewis.
"Renovating state housing; that's where my interest in passive housing really took off. These renovations were simple, but implemented some of the key ideas of passive housing on a restrictive budget."
Lewis was impressed by how passive homes involve higher R-value insulation, moisture barriers under the plasterboard, and silicone around thermal windows.
"It made me think, why aren't all houses built with these techniques? It made me want to learn more."
Making experience official
Down south, Scott Dunning of Christchurch is also adding the Passive House certification to his eight years of experience.
"I want to invest in myself to move forward, because I've been building passive and eco homes for the past few years," he says. "My old boss, Craft Homes, really inspired my passion."
Scott believes passive housing is the way of the future and finds it frustrating to see that some vulnerable people have to run the fire all day to keep their house at a constant temperature.
"I don't see why our homes can't be better than the current standard," he says. "After travelling, you realise overseas homes are one temperature for the year, and maybe if we did the same, we wouldn't have so many Kiwi kids suffering from asthma."
/* featured_learn_list end */?> /* featured_news_list end */?>