PLACEMAKERS EXPANDS IN HAWKE'S BAY
27 May 2021, News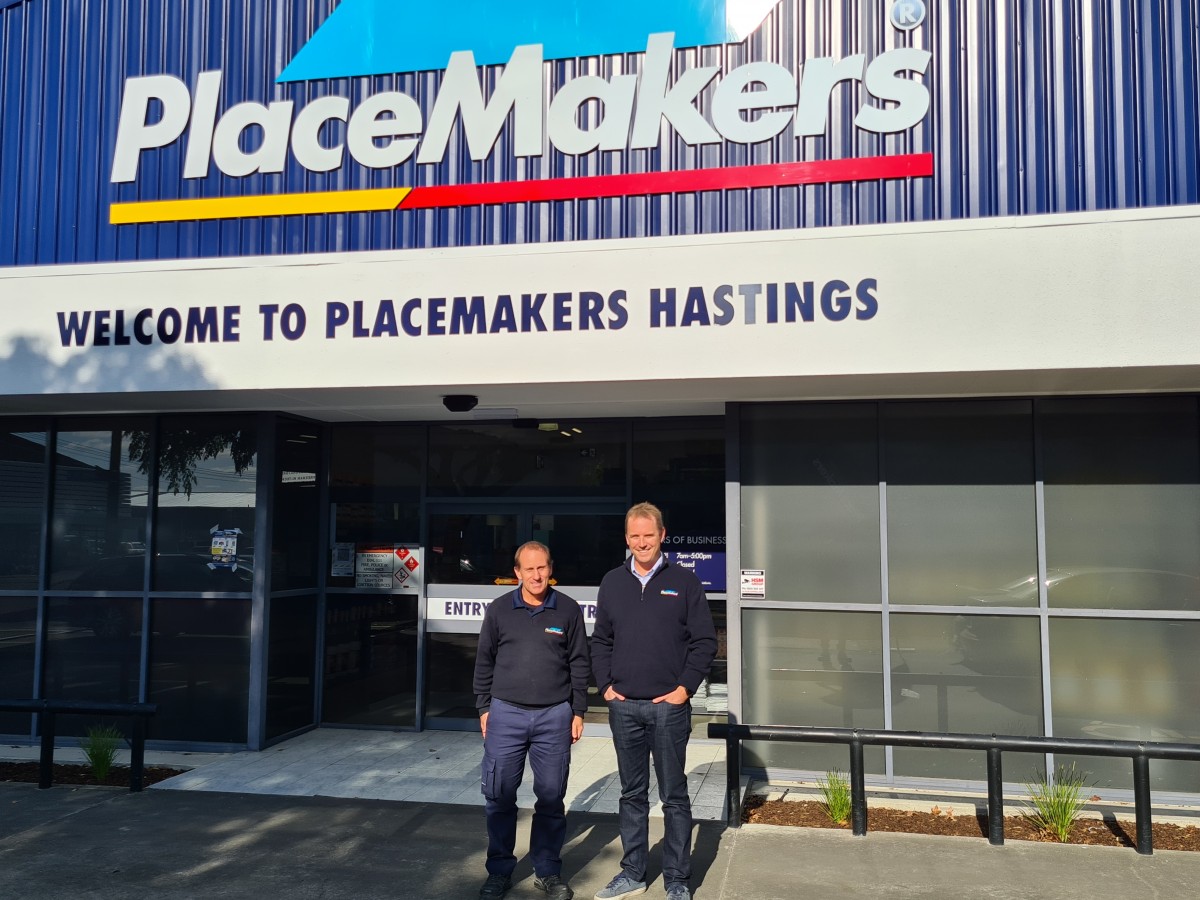 PlaceMakers is stoked to announce the opening of its new store in Hastings, supporting customers in the growth region of Hawke's Bay
Having opened its doors on 19 April, PlaceMakers' new Hastings store stocks the reliable trade-focused range and is set up so tradies can get in and out seamlessly.
"It's making the most of a thriving market," says Hawke's Bay Branch Operator Andrew Milne. "This is for our customers, to make it easier for them, and it's to provide the coverage we haven't had historically."
The store will offer a 300m2 trade hall and 220m2 drive-through supplemented by a 1200m2 yard.
The Hastings store is run by Depot Manager Nui O'Malley, who has been with Hawke's Bay PlaceMakers for more than 30 years and is well-known to most local builders.
"It's great that PlaceMakers can support our busy customers and that they now have two locations to choose from when working in the Bay," Milne says. "We are proud of the store and are committed to providing the absolute best service in Hastings.
"The new store will save our Hastings-based customers the drive back to Napier by providing a convenient call-in offer, with bulk and direct-to-site deliveries out of Napier."
The Hastings depot makes picking up trade supplies more convenient, especially during a time in which "phenomenal demand" is putting pressure on the availability of building products in New Zealand.
"We're doing our very best to maintain our core range to keep up," Milne says.
The new store is staffed by four experienced PlaceMakers crew from the Napier branch.
Napier remains the region's leading store, with the Hastings branch designed as a satellite depot to service call-in business.
"The store is open to the public, though it does have a trade focus and predominantly a trade range – but there is product for anyone and everyone."
Located at 409 Hastings Street North, the new depot is 20km away from Napier and easier for Havelock North customers to access.
/* featured_learn_list end */?> /* featured_news_list end */?>