PlaceMakers Foundation
18 Apr 2019, Sponsorship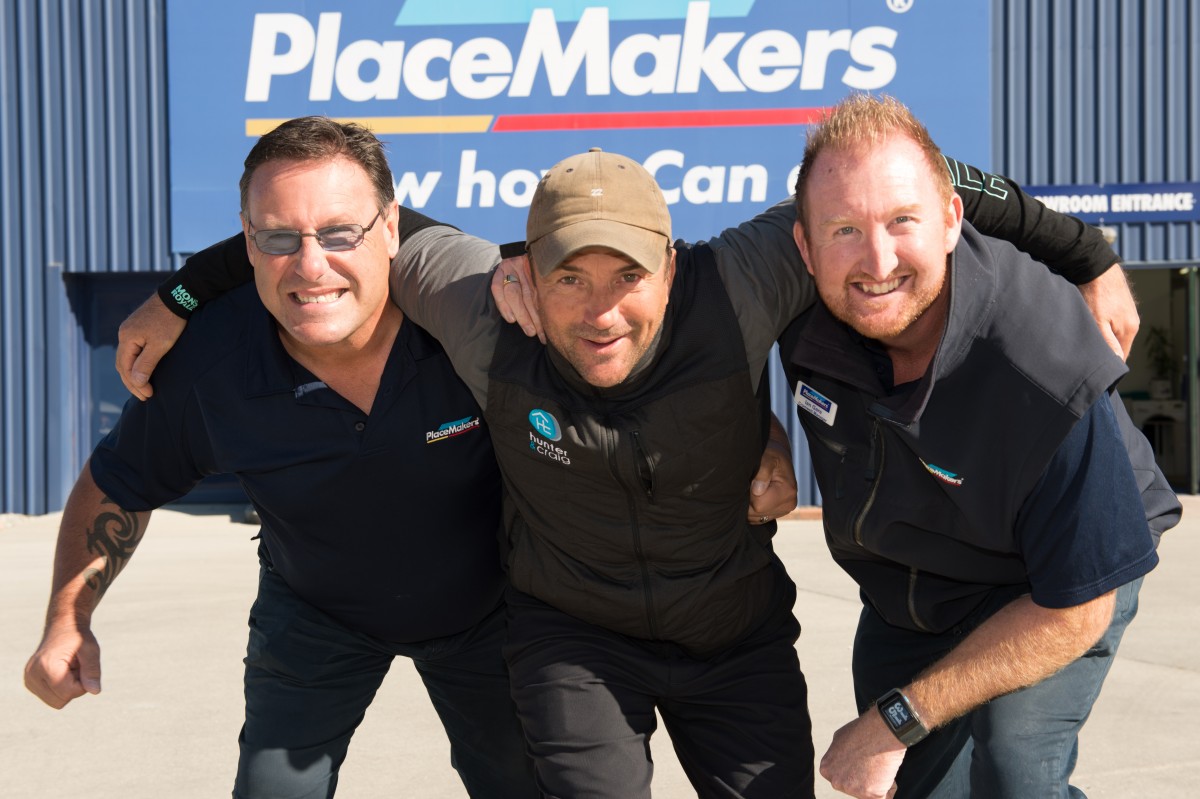 For nearly 40 years, PlaceMakers has been helping Kiwis build homes with ingenuity and expertise. Through our people, our products and our customers, we have a strong and clear ambition to improve the communities in which we belong
The newly formed PlaceMakers Foundation is the culmination of our heritage. It combines our charitable giving, the skills of our people and customers, and all of our resources, to help make a lasting difference. From a helping hand for local groups to bringing major projects to fruition through our Working Bee programme, we're making a change and, together, building a better New Zealand.
Big-hearted builder
Cromwell-based builder Derek Craig is a man on a mission to help three-year old Harry Finch walk independently. Thanks to a $25,000 Working Bee grant from the PlaceMakers Foundation, every swing of Derek's hammer will benefit Harry's fund.
Born with cerebral palsy, Dunedin youngster Harry has been accepted for life-changing surgery in the USA at a cost of $150,000. Moved by Harry's situation, Derek has rallied his community and other tradies to help build two container houses, with profits from the sale donated to the Finch family. An application for a $25,000 PlaceMakers Working Bee grant has paid off for Derek, who was selected from four finalists and over 40 submissions by a panel of trustees and PlaceMakers store staff.
Derek was blown away when he heard the news, knowing that he can now donate the full estimated sale amount of $95,000 for the two container houses.
"I'm just so thrilled that now we can donate every dollar we make to Harry and his family, without having to worry about finding additional money to pay for materials," said Derek. "When I first heard about Harry, I just couldn't get it out of my head and I was determined to put my skills to good use, and this amazing grant helps bring this dream to life."
PlaceMakers stores hold a special place in communities around New Zealand, so the opportunity to provide support to local teams, groups, or organisations looking for a helping hand is very important.
Bruce McEwen, PlaceMakers Chief Executive, said the PlaceMakers Foundation is a true expression of the connection that the 2,400 PlaceMakers people have with the communities they serve.
"We think the PlaceMakers Foundation is a great way to contribute to our neighbours, communities and Kiwis from walks of life, by bringing together our people, products and passion to make a difference within our community," said Bruce. "I think Derek's vision to help the Finch family is fantastic and we are thrilled that our first PlaceMakers Working Bee grant can play a part in this project."
For more information about the PlaceMakers Foundation go to foundation.placemakers.co.nz.
/* featured_learn_list end */?> /* featured_news_list end */?>