PLACEMAKERS PLAYS ITS PART TO HIT 90%
26 Nov 2021, News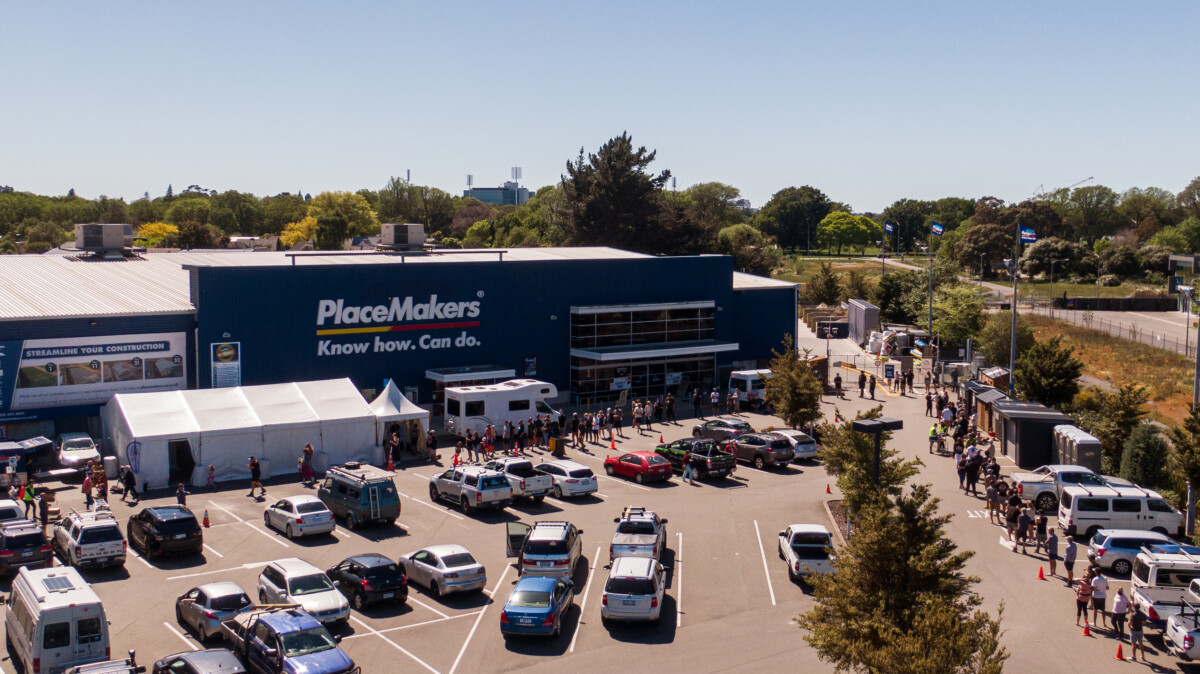 PlaceMakers is working tirelessly to ensure as many staff and tradies as possible are vaccinated
Thoroughly committed to the cause, PlaceMakers is attempting to leave no arm unjabbed, organising drop-in vaccination events, vaccination buses, Q&A seminars and spot prizes for the recently vaxxed.
Shot bro!
To ensure staff are practising what they preach, PlaceMakers commissioned the Shot Bro Bus to run mobile vaccination drives at its stores across the country.
"We're still working to get more of the team vaccinated and making it easy by having the Vaccination Bus come to them," said NZ Distribution Chief Executive Bruce McEwen.
"First and second jabs will be offered to anyone who needs them, including staff, their friends and family, and customers."
Some customers have been hard to reach, with common feedback indicating that the hours and locations they work often conflict with available vaccination slots.
To help these busy tradies fit in a jab, PlaceMakers Riccarton and Canterbury DHB's vaccination team joined forces to host a one-day, drop-in vaccination event – on a Sunday – aimed at the construction industry, but open to everyone.
With tradies in their twenties a key focus due to low vaccinations rates, there were plenty of prizes on hand for extra encouragement.
Grant Close, owner-operator of PlaceMakers Christchurch, was "absolutely rapt" with the turn-out.
"Builders are really busy. They start early, finish late, and work at night, so often they miss out on the opportunity to go out to a vaccination clinic," said Close. "Yet our industry can't afford to be closed down because of a lockdown, so creating opportunities like this is key."
Have a yarn
To ease concerns and worries about the vaccination, PlaceMakers also hosted an online Q&A with epidemiologist Professor Rod Jackson – which was open to all employees and family members.
"Our session with Professor Rod Jackson was attended by more 200 members of Team Blue," said McEwen. "Professor Jackson started the session by explaining exactly what the vaccine is and how it works, and was then able to answer a whole host of questions from those watching."
/* featured_learn_list end */?> /* featured_news_list end */?>