Report reveals alarming rates of construction worker suicide
19 Jun 2019, Industry Updates, News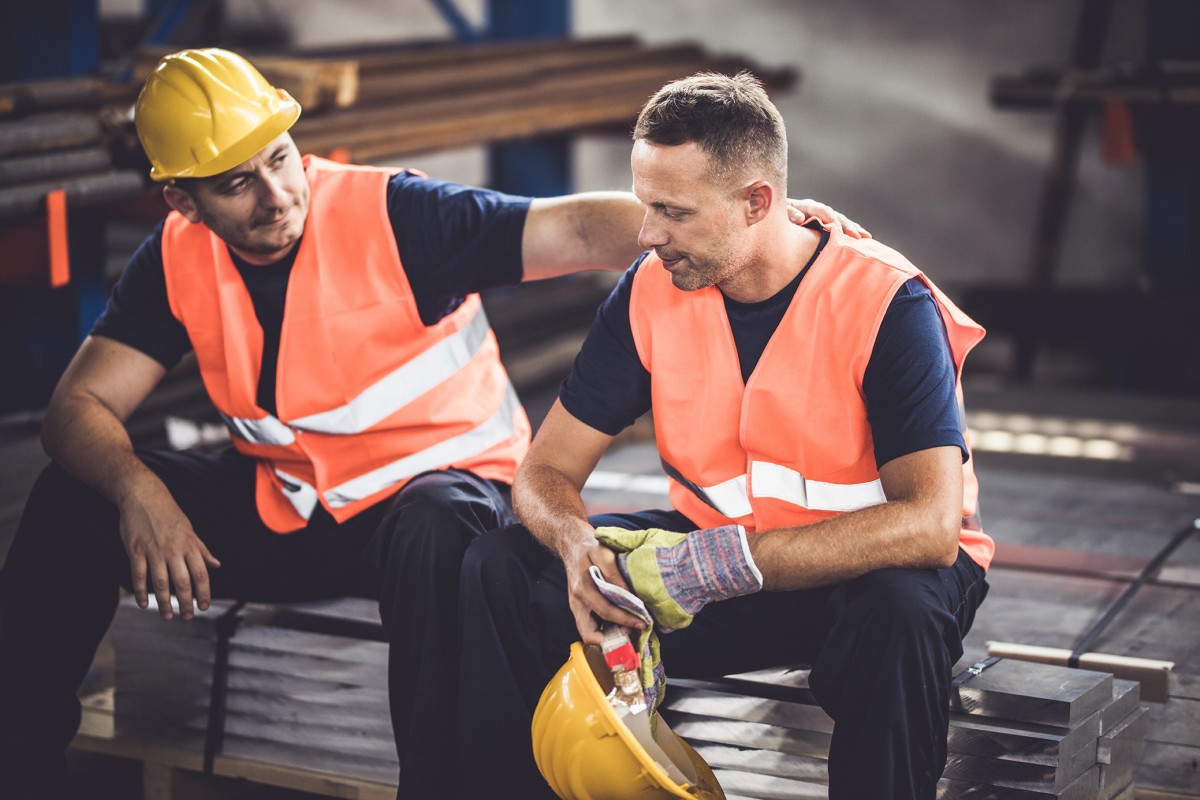 New research reveals there have been 300 suicide cases over the last decade in New Zealand's construction industry; a third of the cases were partly caused by workplace pressures
Site Safe, a New Zealand platform advocating for health and safety in the construction industry, recently published the first-ever report on the high levels of suicide in the sector, with a particular focus on pressures placed on construction workers.
This study was in response to the BRANZ study – Mental health in the construction industry scoping study (2018) – which was featured in June/July Under Construction.
The data was drawn from 300 coroners' closed case files of construction worker suicides between 2007 and 2017.
"While the report showed there is no single cause of suicide, there are common factors in some cases the industry can work on, including work and financial stresses and physical injuries," said Brett Murray, chief executive of Site Safe.
Of all cases, 32.3% were deemed by coroners to be somewhat influenced by workplace pressures.
"To lose 300 people to suicide in our industry over 10 years is devastating," said Brett Murray.
"It's an employer's responsibility to provide a safe environment for their workers and this includes protecting physical and mental wellbeing.
"There has been huge progress in workplace health and safety over the past twenty years, but we all need to play our part in shifting attitudes towards mental health."
Contributing factors
The workplace pressures mentioned in coroners' reports included:
Job insecurity or uncertainty.
Stress related to running a business.
Pressure to deliver under deadlines.
Juggling responsibilities.
Dealing with an injury or illness affecting the ability to work.
Murray hopes the report will illuminate the suffering of those in the construction sector and provide a crucial step towards a wider public understanding of the risk factors and pressures associated with the industry.
"These pressures aren't unique to the construction industry, but the solutions can be found by getting the industry set-up to address these challenges and improve the mental health of its people," he said.
"Suicide prevention is something for all New Zealanders to work on, but the most effective suicide prevention initiatives are tailored to the environments and cultures of people at risk.
"In the case of the construction industry, pilots of programmes in New Zealand and Australia have found that initiatives targeted at people who work in the construction industry can prevent suicide and improve mental health and wellbeing."
Murray says Site Safe's report will be shared with the government, leaders in the construction industry and amongst their 6000 member businesses. The organisation is currently developing a mental health strategy based on the data.
The report was researched and written by Dr Kate Bryson, Janette Doblas, Dr Christopher Stachowski and Andy Walmsley. It was co-funded through the building research levy by the Building Research Association (BRANZ) and Site Safe.
The full report is available for downloading here. (https://www.sitesafe.org.nz/guides–resources/research/sitesaferesearch/)
/* featured_learn_list end */?> /* featured_news_list end */?>