SEPT/OCT APPRENTICE OF THE MONTH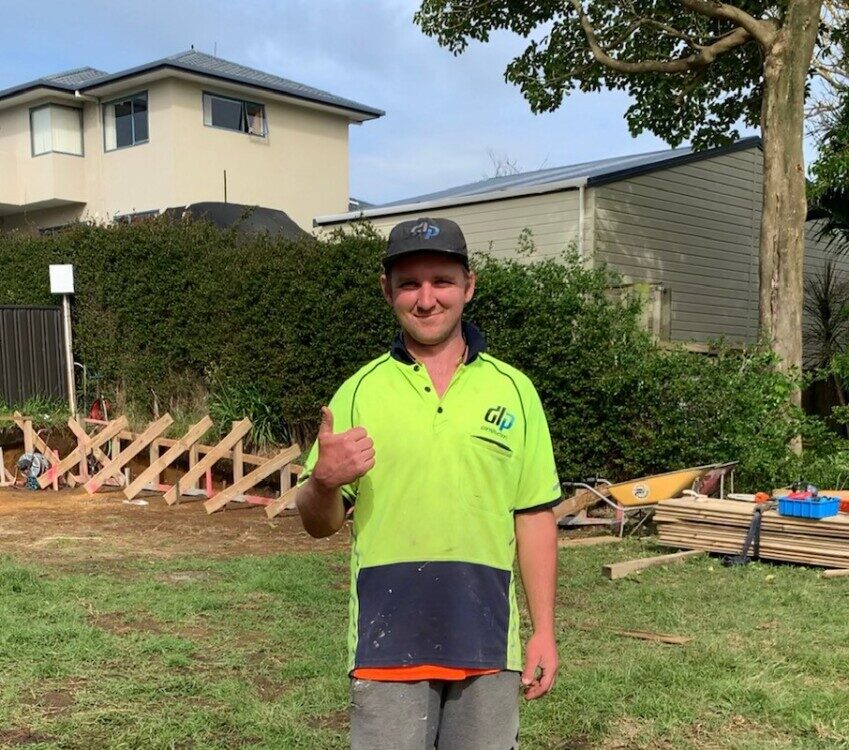 Te Rapa first year apprentice scoops $250 Noel Leeming E-Gift card!
Jayson Stewart might be a first-year apprentice, but he's already had six years' experience in the trade – which helped him face down the challenge of ensuring sub-contractors abide by his site's health and safety requirements, including Covid-19 protocols.
Jayson, who works for DLP Construction in Hamilton, says he approached the situation with a cool and rational head.
"We often work with sub-contractors and dairy factories who have their own health and safety protocols, so getting them on board can sometimes be tricky. But I just tried to stay calm and explain how we can work together to get the job done safely within collaborative health and safety guidelines."
Dairy factories operate under a permit-to-work system, explains Jayson, which means the factory and operators must agree on work safe systems before anything can commence. This creates the potential for tension and interpersonal flare-ups, but Jayson says that, luckily, this wasn't the case this time.
"Agreeing on safe systems first makes it easier to have everyone on the same wavelength during tasks. But in saying that, the subbies on this job were really cooperative and happy with the way we wanted the project to run."
The job was to install a high-level walkway in a Fonterra cool store, which Jayson says went off without a hitch. In addition to the health and safety responsibilities, he was tasked with keeping the sub-contractors on track with timelines and assisting where he could.
"Everyone was really happy with the result, as we managed to complete the project safely and within the timeframe."
Once everyone was on board and the walkway had been installed, Jayson's next responsibility was a little more straightforward – although there was some important admin work to carry out.
"I generally just sorted out getting the product inside the cool store and looked after all the health and safety of the project."
Jayson says he learned a lot from the successful completion of the job.
"Everyone has their own methods and it's usually best to collaborate to come up with the best solution and get the right results."
Each winner of Apprentice of the Month gets the chance to be named The Novice Who Nailed It, receive ultimate bragging rights and a prize valued of over $500 (incl. GST).
/* featured_learn_list end */?> /* featured_news_list end */?>