SHE'LL BE RIGHT
31 Jan 2019, Builders business, News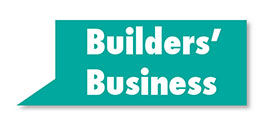 Builders' Business is a column by builders for builders. Its objective is to provide a forum, particularly for small business operators, in which to share knowledge, experience, tips and ideas
Question: What do you think woman can offer the industry, and do you employ any currently?
Firm: Stonewood Homes
Principal: Brent Stewart
Location: Nelson
Staff: 6
I would like to employ more women, but it's not that simple as the pool of applicants isn't as high as it could be.
From my experience, the women I have witnessed in the industry show nothing but quality and professionalism. Their high standards for the work they're carrying out seems to elevate the standards for everyone else and keep work sites healthy and motivated.
The social aspect is great as well, as it benefits the interactions between team members and encourages good discussion and liveliness.
We have many women doing terrific work in the office, drafting, organising etc, and two who we have as sub-tradies employed by contractors. One is in painting and the other is a builder on site.
Firm: InsideOut Building and Renovation Ltd
Principal: Mark Hanson
Location: Wellington
Staff: 4
I've recently taken on a female apprentice. I believe there are many things we can do as an industry to encourage women to join the ranks. Some things we are looking at changing is the culture on worksites and being more inclusive in our conversations — it's just a step towards being more professional, which we need to be anyway.
Small things like keeping toilets clean on site and women having access to good work wear goes a long way in providing an appropriate workspace and raising our own standards. My apprentice isn't the biggest person around, and she has struggled getting good boots (that aren't pink!) and work shorts and gloves.
The more women we have in the industry, the more likely it is that female school leavers will consider this as a good career option. Small steps can go a long way!
Firm: Casa Construction Ltd
Principal: Jeff Root
Location: Christchurch
Staff: 14
I don't have any women working on site currently and have unfortunately never had any apply for a position or apprenticeship. That's largely a result of the disappointing representation we have across the sector. The fact that we only have 6% in the industry right now is staggering, and we need to improve those numbers to better represent the population.
It's important that we educate Kiwis, and especially young people, about the earning potential across the construction industry. We want women to see construction as a serious career path that they can enjoy and succeed in.
The industry will benefit from transforming the perception and removing the stigma that construction is 'blokey' and requires massive physical abilities. Women can handle all the work thrown at them in this industry, and their lateral thinking, paired with new ideas, will raise the standard of site culture and management.
Now have your say…
What incentives do you offer employees to keep them on board?
Answer this question to enter our quarterly prize draw
Email your answer with your full name, contact phone number, company name, number of full-time staff and the city or town in which you're based to editor@pmundersconstruction.co.nz. All responses must be submitted by 25 February 2019. The answers to this question will be published in Under Construction April/May 2019.
/* featured_learn_list end */?> /* featured_news_list end */?>