Site Safe provides scholarships for safety stalwarts
29 Oct 2018, Community & Sponsorship, News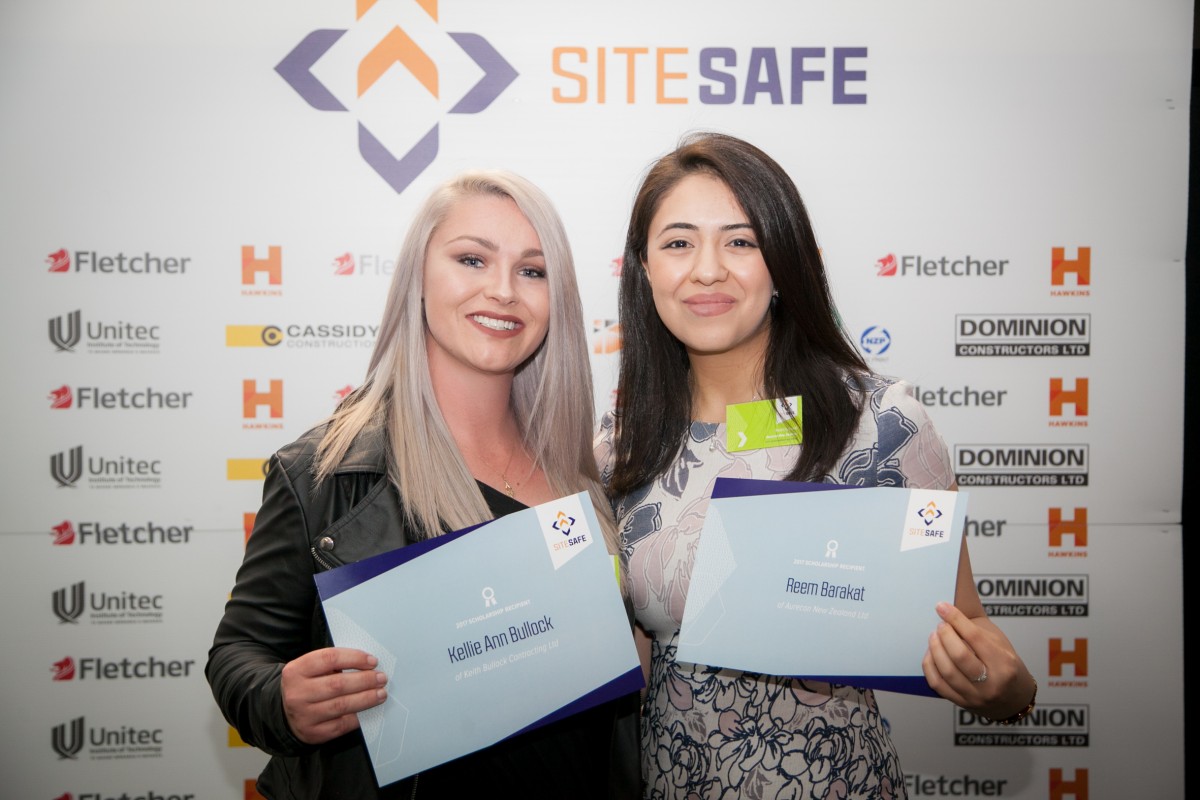 A diverse group of 16 recipients, including Māori, Pasifika, Under 25's and Women in Construction, have received Site Safe scholarships to complete the New Zealand Certificate in Workplace Health and Safety Practice (Level 3).
Site Safe Chief Executive Brett Murray said it was exciting to be able to provide the recipients with this unique opportunity to develop their health and safety knowledge through the country's most advanced health and safety qualification.
"Investing in people is something we really believe in at Site Safe. These scholarships will give sixteen people the chance to expand their learning and gain an NZQA-recognised national certificate," said Murray
"These are real-life skills, which will not only extend their individual career opportunities but enrich the industry as a whole."
Murray said the calibre of applicants this year was extremely high and praised the role that employers played in developing each candidate.
"The applicants were all really strong and well supported by their employers. It's great to see the industry backing its people and recognising the value of health and safety training," said Murray.
Grant Thomas, South Island director of Site Safe's scholarship partner, Dominion Constructors, said the company takes great pride in contributing towards the programme.
"Professional development and health and safety are two things that are really important to us at Dominion," said Thomas.
"It's great to be able to support this initiative, which allows people not only to build their skills, but to pass on that vital health and safety knowledge to their workplaces."
All scholarship recipients receive fully funded training within the Health and Safety in Construction programme; graduates from this course will be awarded the NZ Certificate in Workplace Health and Safety Practice Level 3
Each candidate has a dedicated Site Safe mentor to support them in their studies, as well as a complimentary ticket to Site Safe's annual gala event upon graduation.
Scholarship Recipients for 2018
/* featured_learn_list end */?> /* featured_news_list end */?>