Small homes, big confusion
12 Dec 2019, Industry Updates, News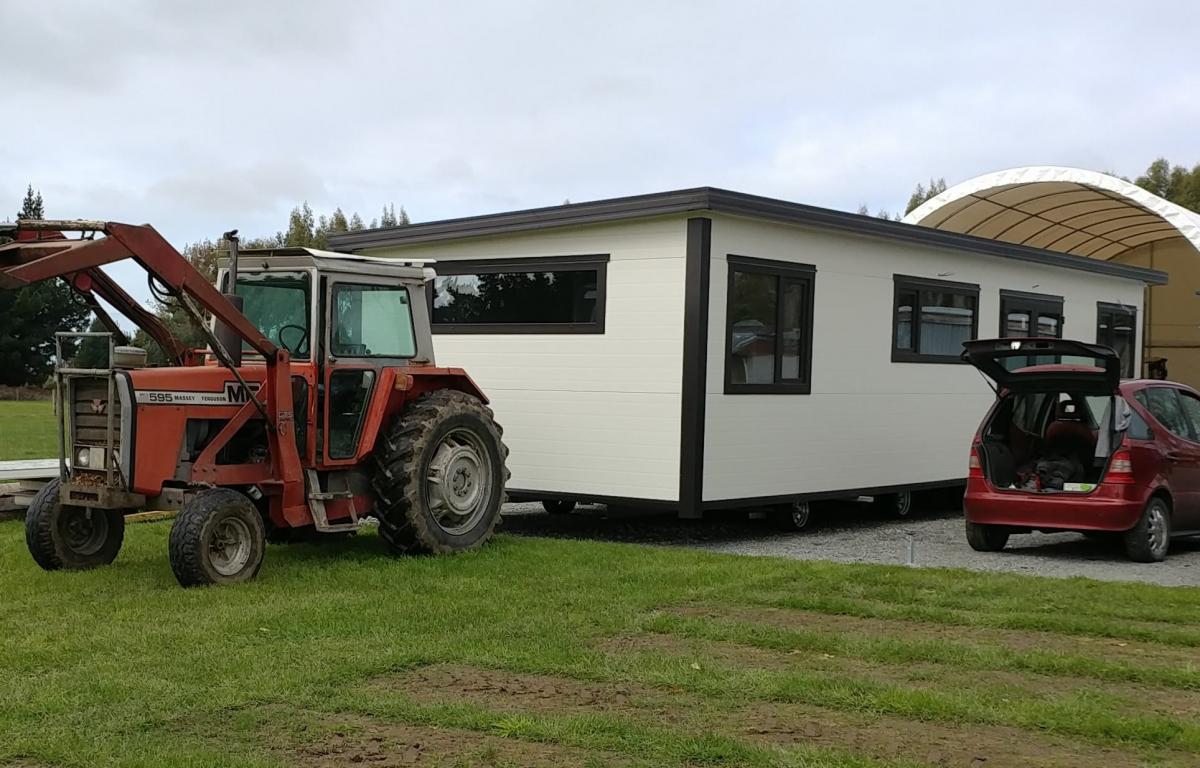 A new building trend is gaining traction, but those leading the charge in its early stages are coming up against legislation making it hard for wide adoption by the market  
The tiny house movement continues to grow, offering an affordable option in the face of New Zealand's housing shortage. However, builders and homeowners are unsure what the rules are when it comes to these structures and are encountering many obstacles along the way.
The grey area in the tiny home industry has created ongoing disputes between builders, occupants and councils, as each party navigates rules that are unclear and can be interpreted differently.
What is a building?
Recent cases, such as that of Jono Voss in Lower Hutt, shine a light on the question 'what defines a building?'. Voss owns a tiny house on his friends' section in Taita and appealed to the Environment Court in October over his failure to comply with a council abatement notice. At the time of writing, the case had not yet been heard.
Voss says his tiny house is registered as a trailer by the NZ Transport Agency, and therefore must be viewed as a vehicle. However, Hutt City Council disagrees. If they are right and MBIE and the Courts find Jono's tiny house is a building not a vehicle, it will mean Jono will have to apply for a certificate of acceptance for the work he has done without a consent, a building consent for the work he hasn't done yet as well as a resource consent.
This case highlights the disagreement typically occurring between owners and councils across NZ.
Recent determinations by MBIE have found in favour of local building authorities issuing a notice to fix, with structures in question being classified as buildings under the Building Act.
Amberley resident Alan Dall made an application for a Determination to MBIE, saying his unit was a vehicle, not a building, as stated by Hurunui District Council.
Dall had a trailer constructed off-site, which was registered and given a warrant of fitness before being moved to land where the unit was constructed on the trailer. The unit included a kitchen, bathroom, toilet, bedroom and living area.
The council said this was a building under the Building Act and required a building consent and that all work must comply with the building code. The notice to fix said Dall would have to remove, demolish, or apply for a certificate of acceptance.
A certificate of acceptance can be used in situations where work has been done without a building consent, or where a building consent authority cannot issue a code compliance certificate. It has some similarities to a code compliance certificate in that it will provide some verification for a building owner/future building owner that part or all of certain building work carried out complies with the Building Code. However, they based on the Building Code at the time the application is made rather than what was in place at the time a building consent was granted, should have been applied for, or when the work was actually carried out.
In his application to MBIE, Dall noted that his unit was self-contained, off-grid, occupied on a semi-permanent basis and could be easily moved.
The determination concluded that the unit, despite having some characteristics of a vehicle, was "more akin to a building" given that its superstructure was more comparable to a building and was not designed to move goods or people. The council's notice to fix was therefore upheld.
Chasing clarity
Eric Wood of Cosy homes in North Canterbury says the discussions that should be taking place aren't happening.
"There's been little to no consultation with people in the industry of building tiny homes, and it has left those of us trying to build businesses and others trying to get their foot on the property ladder having to navigate without an appropriate set of guidelines," said Wood.
"MBIE needs to step in and offer clarity where there's uncertainty and work with builders to come to an agreed set of rules that will facilitate the growing number of tiny homes."
Wood also said that the Building Act did not allow for flexibility when it comes to new building trends, which leads to confusion whenever innovative structures are introduced.
Interpreting the Act
The plight of tiny homes have caught the support of Green Party building spokesman Gareth Hughes, who has said that tiny homes offer an innovative solution to the housing crisis.
In a parliament session earlier in the year, Hughes put forward questions to Building and Construction Minister Jenny Salesa, asking if local authorities should — given the housing crisis — be supporting tiny houses instead of "punishing people who live in them, and threatening to demolish their homes".
Salesa responded, saying local authorities are responsible for interpreting the Building Act and acknowledged there may be some "differences in interpretation between local authorities" but said that is why the MBIE can settle disputes under the Building Act of 2004.
The Building Act defines a building as a "temporary or permanent movable or immovable structure". This definition includes a vehicle or motor vehicle that is immovable and is occupied by people on a permanent or long-term basis.
/* featured_learn_list end */?> /* featured_news_list end */?>