Steel yourself for longer lead times
29 Oct 2021, Industry Updates, News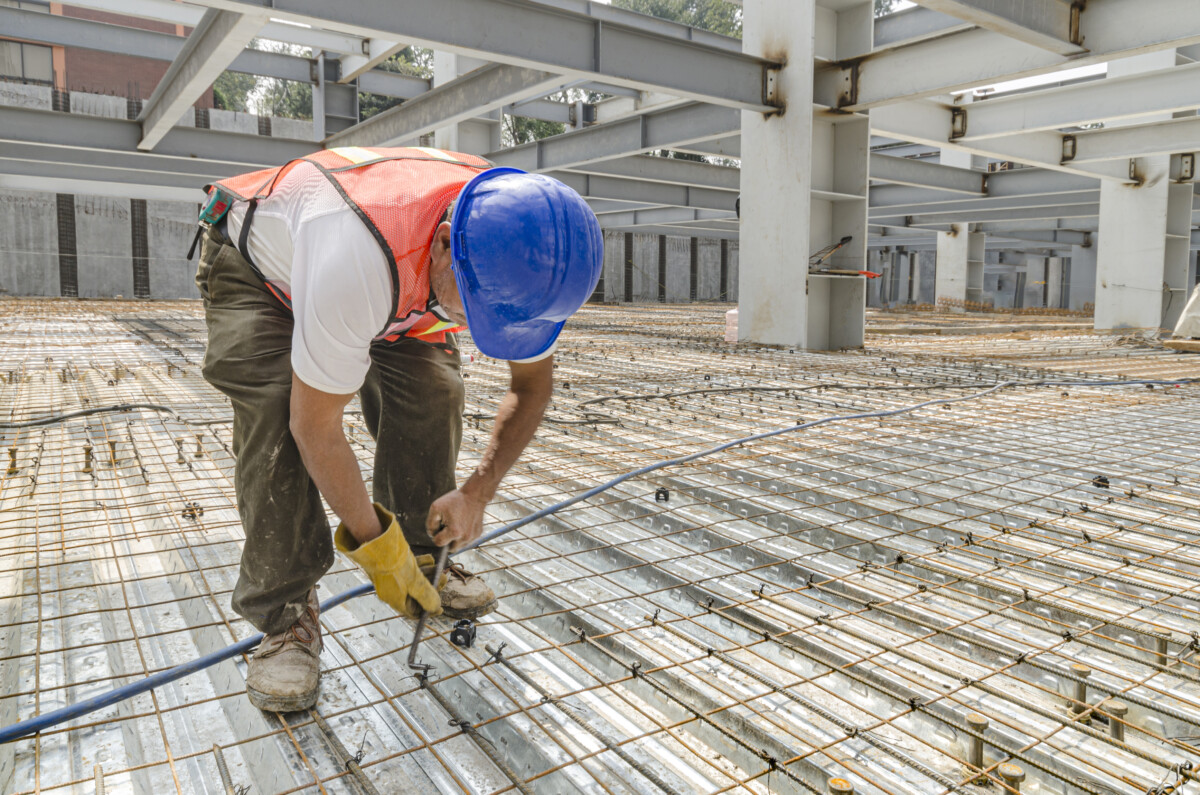 Lead times for the delivery of steel products have increased, but industry bosses are keen to emphasise that supply isn't about to run out
Steel product lead times have increased from six to up to 16 weeks over the course of 2021, however NZ Steel CEO and Pacific Steel GM Robin Davies has assured media there's nothing to worry about.
"We're not running out. We're making steel 24 hours a day, seven days a week."
His strong statement was disputed by Building Industry Federation chief executive Julien Leys, who claimed stocks of reinforcing bar and mesh were running critically low.
"This could affect the entire country, as most jobs rely on reinforcing steel and mesh," said Leys, adding that it was especially important at this time of year. "Many concrete slabs are poured in spring, but without steel mesh this part of the job will have to be put on hold."
Davies, mentioned above, stressed that his confidence didn't extend to steel mesh, as neither NZ Steel nor Pacific Steel manufactured the product.
However, Steel & Tube, which supplies and distributes steel reinforcing mesh and cut-and-bend steel throughout New Zealand, was confident that mesh would remain in stock this summer, with Steel & Tube chief executive Mark Malpass saying: "Steel reinforcing mesh is not about to run short. It's tight, but it won't run out."
Knock-on effects
This problem isn't limited to commercial jobs – residential builders are already feeling the pain of limited supply and long lead time according to Stats NZ, which reported that 60% of home building projects in Auckland reported an impact on the availability of materials and/or equipment, including steel.
Long lead times and limited supply are due to the double threat of Covid-19 and challenges with importing product. The pandemic caused a large percentage of New Zealand's manufacturing to shut down and exacerbated the challenges around importing supply from Asia.
A report from Fitch Ratings estimates that up to 30% of global steelmaking capacity (excluding China) was paused or reduced due to the pandemic. Port issues, logistics headaches and increased freight costs have made importing materials more difficult than in the past.
The situation could get worse before it gets better. A record number of building consents were issued for August 2021 – all of which will require similar materials.
Price increases
Steel is in high demand due to increased Government infrastructure projects and the post-Covid building boom. As a result of higher need and reduced supply, prices have shot through the roof for HR Coil, CR coil, rebar, slab, billet and scrap, A3.
CR coil is now valued at over $1,200 USD per tonne (up 164% from October 2019), while HR coil is priced at over $1,000 USD per tonne (up at least 168% from October 2019). Slab and rebar aren't far behind – both products cost between $800 and $1,000 USD per tonne (up 181% from October 2019 for rebar, 163% for rebar).
There could be some relief for builders and homeowners – Fitch Ratings expects prices to decline during Q1 2022 as steel production increases.
No end in sight
On the ground, New Zealand Certified Builders Chief Executive Grant Florence agreed the shortage will produce major problems for projects of all sizes.
"The reported increased lead time for steel products will have a significant impact on the residential construction sector, as steel and its related uses are a key component in many residential projects," said Florence. "This is yet another blow and comes at a time when builders across the country are struggling to manage their build programmes due to the uncertainty in timing of materials being supplied."
Florence acknowledged that there are options available for tradies who wish to substitute materials, but added it was an imperfect solution.
"Builders do have the options for substitution for steel used in structural areas for construction, such as LVL or other engineered timber options, but they are faced with reported extensive delays for the delivery of these."
The Ministry of Business, Innovation and Employment is aware of the issues caused by a pause in production, continued Florence, and is working to try and alleviate some supply issues.
"The importance of steel in the sector was demonstrated recently when some industry leaders worked with MBIE to get Auckland-based manufacturers back into operation during recent lockdowns. Coated roofing steel was amongst the small number of products that were permitted to restart manufacturing operations during Level 4."
/* featured_learn_list end */?> /* featured_news_list end */?>