Annual number of new homes consented up 20% on last year
02 Sep 2021, News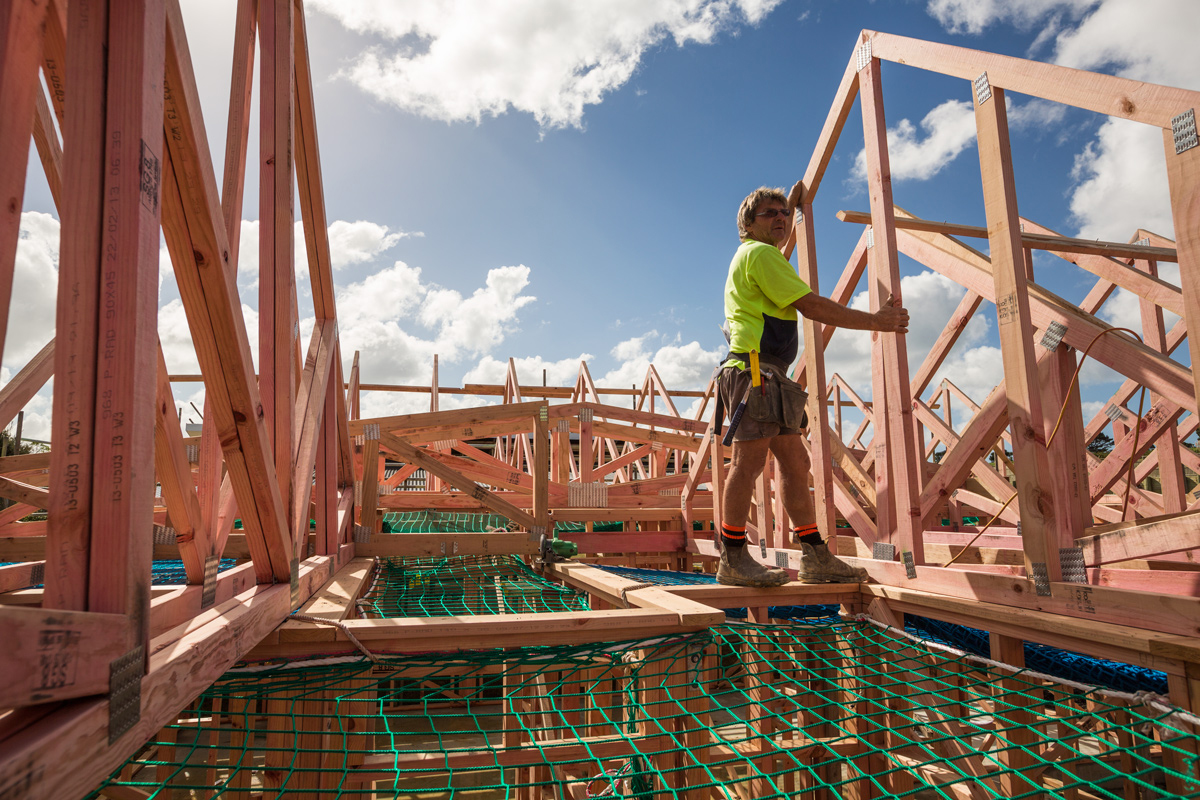 The number of new dwellings consented rose across all regions except Marlborough and Otago in the latest year
The annual number of new homes consented in the year ended July 2021 was 45,119, up 20% from the year ended July 2020.
This consisted of 24,899 houses, 4,127 apartments, 2,346 retirement village units, and 13,747 townhouses, flats, and units and increases were seen across the board, in all regions except Marlborough and Otago in the latest year.
These numbers include the COVID-19 level 4 lockdown period in late March and April 2020, which disrupted consent issuance across many territorial authorities, and precedes the current lockdown.
"The annual number of new homes consented rose across the North Island, led by a 29% rise in Auckland in the July 2021 year. In Canterbury, the annual number of new homes consented rose 19%, while they decreased 1.1% across the rest of the South Island," said construction statistics manager Michael Heslop.
By region, the numbers of new homes consented in the year ended July 2021 (compared with the July 2020 year) were:
19,158 in Auckland (up 29%).
4,751 in Waikato (up 15%).
2,496 in Bay of Plenty (up 24%).
3,268 in Wellington (up 4.6%).
15,408 in North Island excluding Auckland (up 17%).
6,811 in Canterbury (up 19%).
2,063 in Otago (down 8.5%).
3,734 in South Island excluding Canterbury (down 1.1%).
Monthly comparisons
The number of new dwellings consented in the month of July rose 2.1%, following a 4% rise in July. This comprised:
2,315 stand-alone houses.
1,248 townhouses, flats, and units.
398 retirement village units.
250 apartments.
Thirteen of the 16 regions consented more dwellings in July 2021 compared to July 2020, led by Canterbury (up 320 to 709; +82%), Waikato (up 128 to 460; 38.6%) and Auckland (up 122 to 1,691; 7.8%). Northland, Gisborne, Hawke's Bay, Taranaki, Manawatu-Whanganui, Wellington, Nelson, Marlborough, the West Coast and Otago also showed an increase in consented dwellings.
Three of the remaining regions saw a decrease in dwellings consented over the same period led by Tasman (down 30 to 52; – 36.6%), Southland (down 17 to 28; -37.8%) and the Bay of Plenty (down 12 to 189; -6%).
Non-residential on the rise
In the year ended July 2021, non-residential building consents totalled $7.8 bn, up 15% from the July 2020 year. The building types with the highest value were:
Education buildings – $1.4bn (up 26%)
Factories – $1.1.bn (up 70%)
Offices, administration, and public transport buildings – $1.0bn (up 10%)
/* featured_learn_list end */?> /* featured_news_list end */?>