DESIGNING WITH SAFETY IN MIND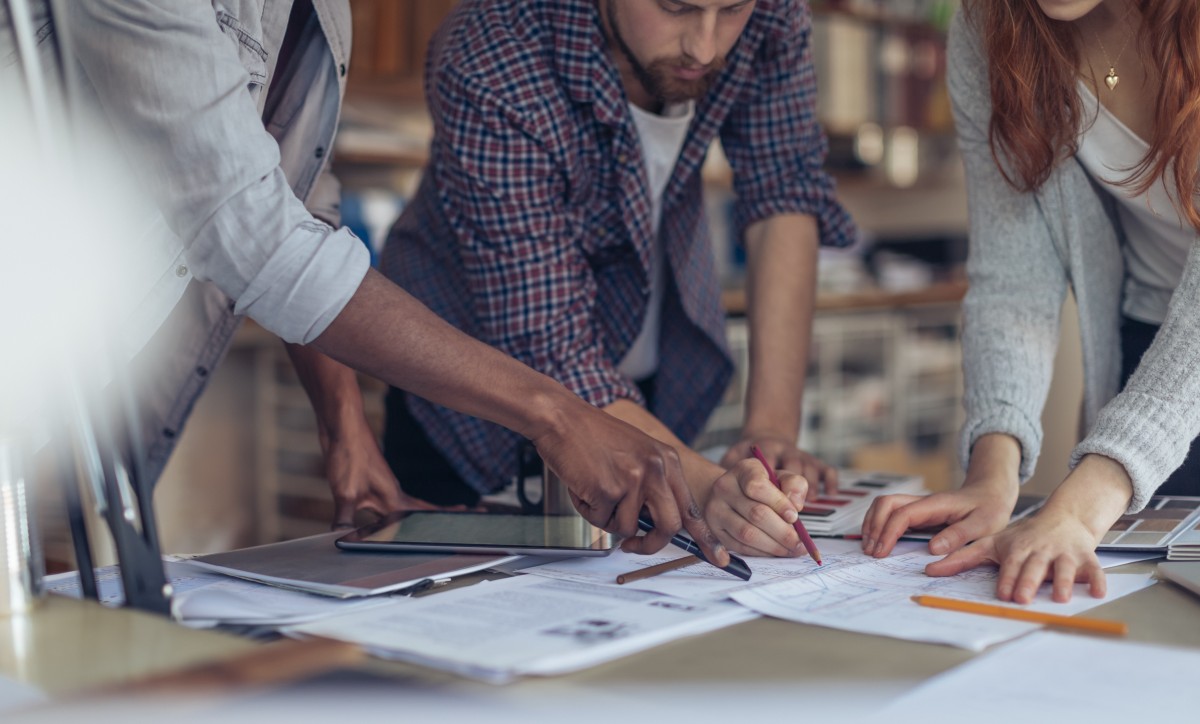 Putting safety at the heart of planning a project can make life easier in all sorts of ways
The concept of safety in design is easy, but it isn't used all the time. For instance, in one NZ city, road signs have been installed above a busy motorway. If they go offline, the way to re-set them is to climb onto the signs, up above the motorway, and carry out whatever technical wizardry is required.
Site Safe has created a free, downloadable Safety in Design document to make sure people think about the safety implications of how things go together and consider ways to make it easier to service the building or plant during its lifetime.
The guide focuses strongly on the construction industry and combines practical advice along with a solid theoretical basis for the practice of safe design.
Site Safe chief executive Brett Murray says the concept of safety in design has become important in the past ten years, particularly since the introduction of the Health and safety at Work Act 2015.
"There now has to be thought given to those people working in a built-up environment and how people interact with plant and machinery."
Mr Murray previously worked at WorkSafe and says he's seen too many examples where poorly thought-out designs lead directly to injuries or deaths.
"For instance, many of Wellington's buildings require the use of abseilers to wash windows but the lack of thought in the design of some buildings in terms of safe abseiling anchor points is a problem. This was highlighted a few years ago when an abseiler fell when an anchor screw popped out of the building."
Mr Murray said that by thinking through all the issues of how something is going to be used, and sometimes misused, designers can reduce risk factors for workers. However, it isn't just life-threatening situations where smart planning and design helps.
"Good design is things such as avoiding installing circuit boards in tight spaces so that when electricians are doing maintenance they're not really difficult to access."
Blake Kyle, a research and technical advisor at Site Safe, says the guide has been developed and reviewed by industry experts to make sure it offers practical advice.
"Many risks to construction workers can be eliminated in the design stage of a project," he says.
The guide also takes a philosophical look at where design fits into safety.
"The information now available around safety in design has been broadened to include the concept of Whole Life Project Costs. These include consideration of all costs involved in a project from conception, planning, tendering, construction, maintenance, use and right through to demolition."
Mr Blake says this helps designers meet their legal duties as a Person Conducting a Business or Undertaking (PCBU) to ensure, so far as is reasonably practicable, a project is designed without risks to the health and safety of construction workers, users, maintenance workers etc.
Chartered civil engineer Jeremy Eldridge got involved in the Safety in Design project though his links to Constructing Excellence in New Zealand, which aims to enhance the delivery of construction projects.
He has worked in New Zealand, Hong Kong and the UK over several decades and has seen the growing importance of embedding health and safety into the design of projects.
"It incorporates the collected views and comments of many people and I think it is valuable to bring a consistency of approach to safety in design across New Zealand."
The document also received praise from Dunedin architectural designer Reece Warnock, who is a director on the board for Architectural Designers New Zealand (ADNZ), which helped review the publication.
"It has a very handy, step-by-step process as to how we should be doing risk assessment and what we should be doing while designing," Mr Warnock said. "It is a good reminder to everyone in the trade what our responsibilities are."
He says good safety in design is where designers can make the most difference to the outcome over the whole life of a project.
Site Safe attributed several people who contributed to the creation of the publication, including Marcellus Lilley of Studio Pacific Architecture, Chloe Stewart-Tyson and Ian Fenemore of Beca, Nathan Moher of ADNZ, Kirsty Allen of WorkSafe and Adam Thorndon of Dunning Thornton Consultants.
Site Safe's Safety in Design guide is available for free download under 'Guide Resources' on the Site Safe website.
Site Safe is a not-for-profit, membership-based organisation that supports a culture of health and safety in New Zealand construction. For more information go to: www.sitesafe.org.nz
/* featured_learn_list end */?> /* featured_news_list end */?>