FROM THE GROUND UP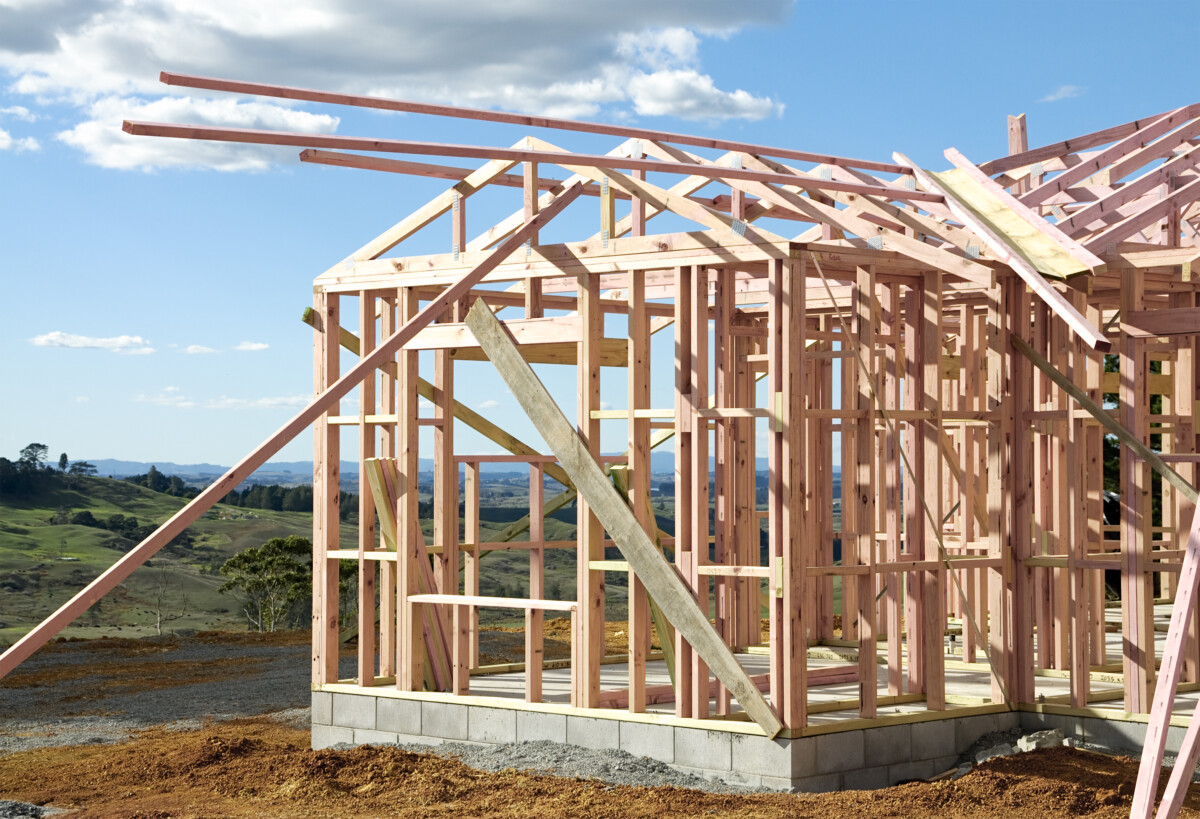 Our apprentice column provides an opportunity for PAC members to share their views, experiences and ideas, while providing insight for builders who employ them. This month's question is:
Q. What do you find the most challenging aspect of being an apprentice in this current environment?
Name: John
Location: Cromwell
Probably the most challenging aspect of our work right now is the supply delays – we'll have days when we're so short on supplies there's not enough work for me! Thankfully this seems to have eased up a little as we haven't had many of those in the last month or so, but there's been a couple of times when I've gone away and scaffolded for a week as there was enough work for my boss, but not for me.
Another thing that was a bit of a challenge was working during level 3 lockdown. It meant we had to manage the project in a lot more detail, and a week in advance, as we weren't allowed to be on site at the same time as the sparkies or plumbers.
There has been a bit of pressure to make up time when we do get supplies – especially if there's been a delay we're trying to make up for it – but, in the grand scheme of things, it's not too bad.
Name: Ryan
Location: Dunedin
Ah man, supply issues is a big one! The lack of materials makes working so much more difficult. Even personally – I'm trying to build my own house and it's really tricky to know what materials to use with supply delays in so many areas.
Work wise, it's the same issues. We're currently working on my boss' house and, although he's been able to plan ahead for most things, I can see him starting to stress out due to the lack of supplies – although at least with a new house build, it's a bit more manageable because you can try and plan in advance.
The real impact comes with renovation jobs, because you don't always know what you'll need until you open things up, so it's harder to plan ahead with those. The good thing for me is that my boss deals with most of those problem areas and just tells me what to do when he's made a decision!
Living in Dunedin, I think we've been a bit insulated from Covid-19, so we've mostly been able to work on or in client's houses as normal. No one so far  has kicked up a fuss about vaccination status or anything like that,  although one did implement a rotation system, so we had to book in on certain days to finish the job. But, as I said, my boss plans ahead and I just turn up and work.
Name: Gareth
Location: Central Hawke's Bay
The main thing that affects our jobs is the material shortage, but that's a little bit above my pay grade! We had one example where we had to wait six to eight weeks for a supply of iron to turn up for a shed we're working on – the client wanted a particular colour and there was a delay getting that in.
We've had to pull a few weekends here and there to catch up on jobs once materials do arrive. I worked over Labour Day and I'll have to do a few Saturdays before Christmas, but it won't be too much, just a few to keep on top of jobs when they start to pile up.
Having said that, we're doing smaller jobs like bathrooms and other renovations and the local supplier has been pretty good with most of the stuff we need.
Covid-19 has been annoying, especially as we've had to wear masks for long periods of time, but most of the time we're working on our own anyway, so it's been reasonably good in that respect. One thing that has become a bit more challenging is the amount of protocols – we've had a lot more toolbox meetings to make sure everything is running in line with Covid-19 requirements.
/* featured_learn_list end */?> /* featured_news_list end */?>