PlaceMakers helping prisoners build a new future
16 Jun 2015, Community & Sponsorship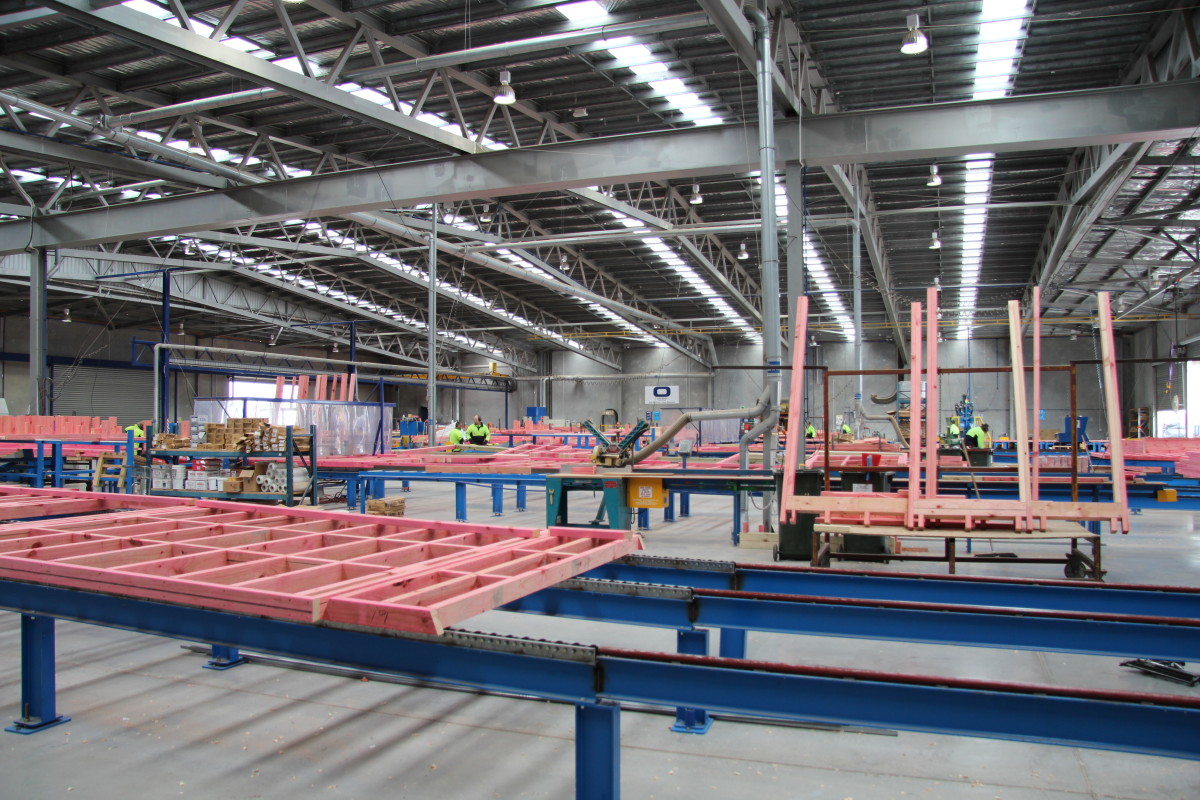 New frame and truss factory takes corporate citizenship to the next level
Prisoners in the newly opened Auckland South Corrections Facility in Wiri will have the opportunity to manufacture timber wall frames for PlaceMakers in a factory within the prison grounds.
Prison operator Serco, in conjunction with the Corrections Department, designed the factory to create a trades-related training and work experience facility focused on giving prisoners employable skills. Serco provide the factory, storage space and infrastructure such as power, compressed air and fork hoist, as well as PPE for prisoners and supervision, with one officer having gained specialist experience at the nearby PlaceMakers Auckland frame and truss plant.
PlaceMakers will provide specialist machinery and pay Serco market rates for the prisoners' work. The company will also offer one of its team leaders to help with initial training.
International evidence has shown that prisoners who learn skills while serving their sentence have higher rates of rehabilitation. The $270 million correctional facility, the first in the country to be built and operated under a public private partnership, is part of a government plan to reduce re-offending by up to 25%.
Two-way benefit
PlaceMakers national estimating and manufacturing manager Robert Grimmer said the programme will benefit both the prisoners and PlaceMakers.
Robert says "We're at capacity for frame and truss in Auckland, so this allows us to improve frame and truss turnaround times. The building industry in Auckland is getting busier by the day and anything we can do to facilitate faster building is a real plus to our customers. The commercial rates paid are at parity with any other 3rd party provider for frame and truss."
The PlaceMakers factory is located in a purpose-built industries facility inside the prison, which also contains a fully equipped workshop, where prisoners can learn carpentry skills.
"Initially, I understand there will be around ten guys working in the factory at any given time. Serco will determine the numbers," said Robert. "The prison holds up to 960 prisoners and they're keen to include as many as possible to the programme, so numbers will fluctuate.
"Serco will be looking for people with the right attitude and work ethic, who want to leave prison with skills and work experience to help them get a job on release."
Under Construction will look to follow up on this story after the initiative has been live for three months or so. Stay tuned.