South Island inspection woes
23 May 2022, Building and housing, News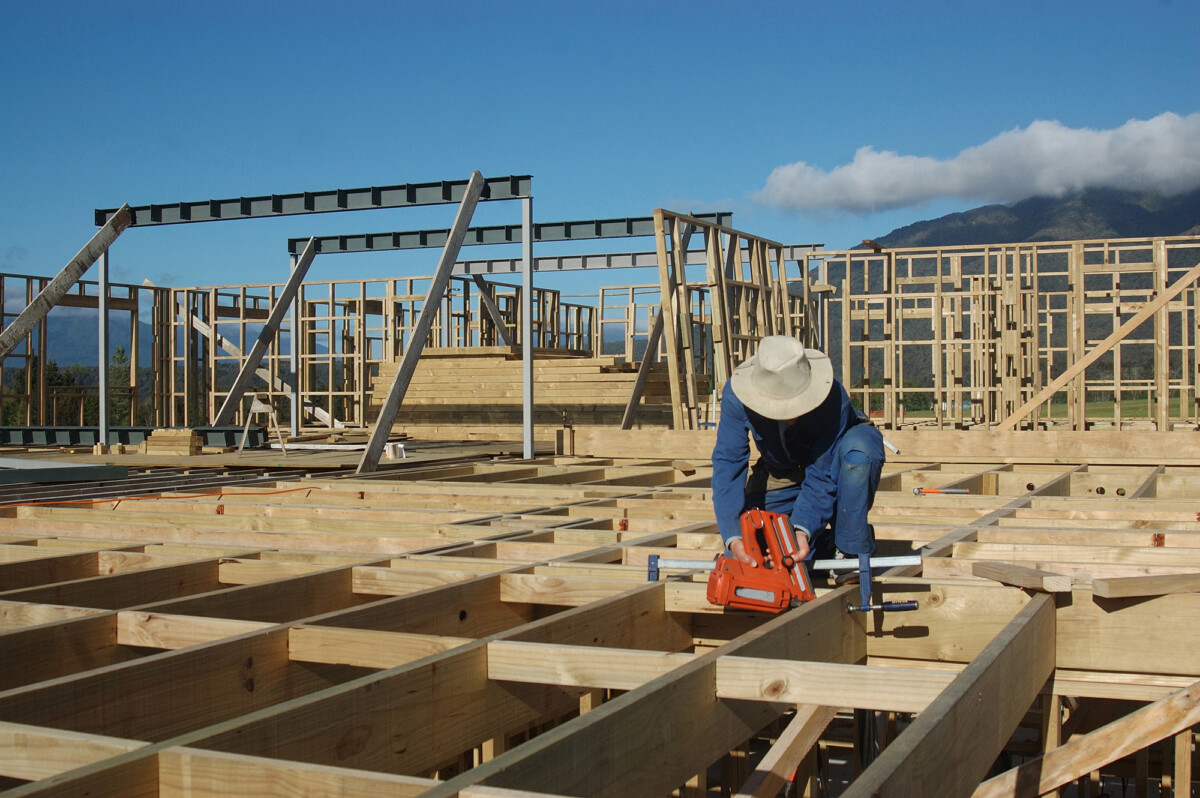 Inspection wait times have more than doubled in the South Island's boom areas, plaguing building firms and delaying project completion
Christchurch City Council's current inspection wait time is 33 working days, which has ballooned from 2019's average of two or three days.
The situation is a little better in Dunedin, which has a waitlist of 10 days – still more than double its 2019 average of four days.
Deciding who to blame depends on who you ask.
Councils reason that a dramatic increase in housing consents is the main contributing factor, though some tradies think a tangled inspection regime does more harm than good.
A third factor, pinpointed by New Zealand Institute of Building Surveyors vice-president Darryl August in an interview with RNZ, is a vicious cycle of poor-quality builds and the burden that places back on the system.
"Passes and fails are probably a big driving factor in New Zealand because we still have a huge number of building companies and builders that are not building to the appropriate standard they should be."
He added that failed inspections would have to be rebooked, which placed pressure back on the system.
Pressure to build quickly
Regions across New Zealand experienced a huge increase in the number of homes consented in 2021, compared to 2020.
In Canterbury, the number of consents issued over the year increased from 5,896 to 7,714, while Otago went from 1,979 to 2,341. Nationwide, consents were up 24% compared to the year ended 2020, going from 39,420 to 48,899.
More building projects mean more inspections are required – a task which councils are struggling to complete. Most sites require between 11-15 inspections before final sign-off.
However, the same inspection delays aren't being felt in New Zealand's biggest North Island cities, despite Auckland and Wellington also consenting more homes in 2021 than 2020.
This has been put down to pauses in projects due to material shortages allowing time to play catch up, and/or generally good luck with fewer staff off sick due to Covid.
Longer wait times cost money
Registered Master Builders chief executive David Kelly told RNZ longer wait times place increased costs on the shoulders of builders, who need to foot the bill for holding costs and the rising cost of materials.
"There are very severe cashflow problems in the industry right now and this is making it worse," said Kelly "…this is when builders go broke."
Clearing the backlog isn't going to be an easy process, but for frustrated South Island builders counting the damage being caused, it's an essential one.
/* featured_learn_list end */?> /* featured_news_list end */?>