ACC considerations for builders
22 Sep 2017, Insurance, Prove Your Know How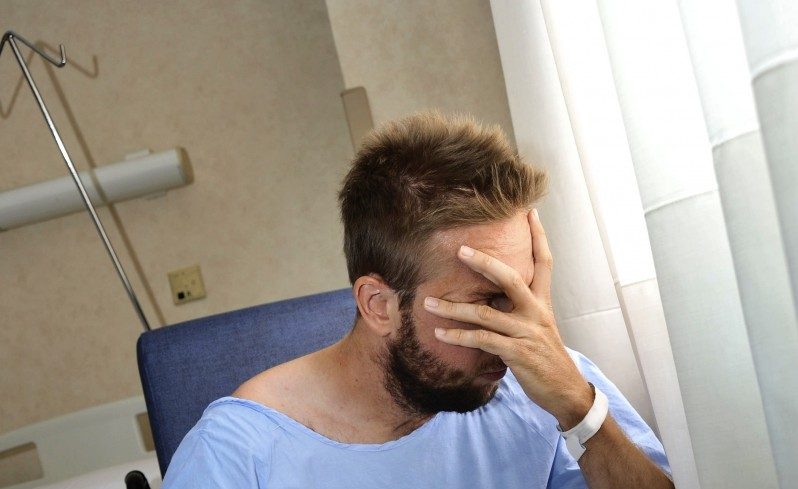 Builtin speaks with thousands of LBPs up and down the country each year. One message that comes through consistently is that builders think ACC will cover their costs should they be forced to take time off work. However, that's not always true
If you're a self-employed builder, staying healthy is important. Getting sick or injured can have a big impact on your ability to keep the money rolling in.
It's estimated that 80% of builders have not optimised their ACC cover or put in place adequate protection in case of illness, yet this is one of the most common risks to your ability to bring in an income.
Out of every 1,000 builders off work through disability, 900 will be laid up due to illness – not accident. Yet ACC only provides compensation for accidental injury, not illness.
A common attitude among builders is that it won't happen to them, and many are lucky. However, take a moment to consider what the impact would be on your family if you were forced to take extended time off work, while receiving little or no compensation – it's just not worth the risk.
What's the solution?
The recommended option for self-employed builders is to switch from the default ACC plan to something called Cover Plus Extra. There are a number of benefits to doing this:
ACC levies for admin staff
If you're on the default plan, all staff , even those only doing admin, will be rated at your business' ACC classification. With Cover Plus Extra, you can pay a cheaper rate for office-only staff, which could save you thousands.
Speed and certainty if a claim is necessary
On the default plan, your compensation is capped at 80% of your actual income, which is determined by ACC at the time of the claim. This process can take some time, as they'll have to go through your books and, while this is happening, you'll get no compensation.
If you've had a slow patch in the past 12 months, or your accountant has split your income with your partner for tax purposes, you may find that your ACC payout is well below what you expect and need. With Cover Plus Extra, you agree to a fi xed income with ACC and get 100% of that fi gure if you have to make a claim.
Dialling down your ACC levy and broadening your cover by going private
Cover Plus Extra also allows you to dial down your ACC levy contributions to a minimum level. Savings can then be used to buy income protection insurance, which gives cover for accidents, sicknesses and illnesses. This substantially broadens your cover to include the events that are most likely to keep you off work.
Dangerous Dave – an ACC case study
Consider Dave, a 40-year-old builder earning $80k. His ACC levy works out at around $67 per week for injury-only cover.
By reducing his ACC cover to the minimum allowable under Cover Plus Extra and taking out private loss of earnings insurance, he ends up paying $66 per week for cover that includes both injury and illness.
This is based on a five-year benefit period vs cover under ACC that could run until retirement. However, as 91% of claimants are back to work within the first five years, this makes sense.
Alternatively, for cover that runs until age 65, the cost would be an extra $20 per week. There are also other considerations that may affect whether this arrangement is right for you, such as your age and any pre-existing conditions.
I'm an employee, can this help me?
While employees don't pay their own ACC levies, you can still benefit from income protection insurance if you're forced off the job through illness, which is not covered by ACC. Even those with insurance often face long stand-down periods before receiving any payout. For builders, a plan that includes specific injury benefits can offer the best cover.
What are specific injury benefits?
Income protection policies all have a stand-down period, which for many injuries can be longer than the time you're off work. This means you may get nothing despite being unable to work for many weeks.
With specific injury benefit cover, you'll immediately receive a payout in the event of certain injuries, regardless of the stand-down period in your policy.
This pays out the benefit regardless of whether or not the injury keeps you away from work. That means you could fracture your wrist, return to work the following week and still receive a month's worth of benefit.
What should I do?
If you haven't done this yet, or want to review the cover you have, get in touch with your fi nancial adviser, or contact Builtin. They'll arrange for you to have a chat with an adviser, who is also a former builder, and put some options on the table. You can request a review builtininsurance.co.nz/incomeprotection.
Builtin New Zealand is a specialist in insurance & guarantees for builders & tradespeople. For more information visit www.builtin.co.nz, email Ben Rickard at ben@builtin.co.nz or call him on 0800 BUILTIN.