Earthquake-prone building laws now in effect
02 Aug 2017, Industry Updates, LBP & Regulation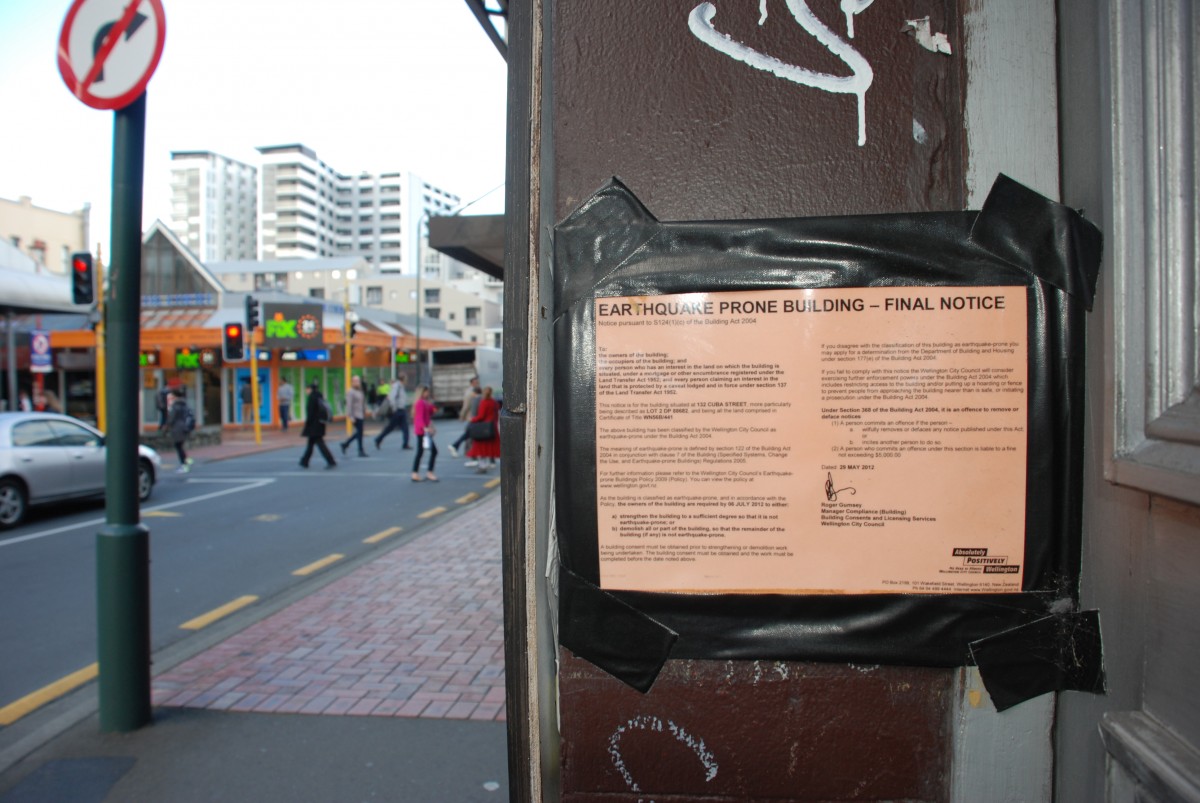 Legislation passed last year and now in place means councils and building owners have from seven to 35 years to bring buildings up to scratch
The Building (Earthquake-prone Buildings) Amendment Act 2016 addresses a number of problems identified with the way earthquake-prone buildings (EPBs) were managed following the 2010 and 2011 Canterbury earthquakes.
In a statement, Building and Housing Minister Dr Nick Smith said that the new legislation would help save hundreds of lives.
"Earthquakes are New Zealand's biggest natural hazard risk, with the greatest danger coming from building failures. We cannot completely eliminate the risk to life from quakes but, just as modern cars are safer in an accident, modern buildings are safer in a quake," said Dr Smith.
"These new laws involve an uncomfortable and inevitable trade-off between safety and cost, but will save hundreds of lives in future quakes when fully implemented."
He also said that the Government has established an assistance fund for private owners of heritage buildings, and that they were exploring options to assist owners of multi-unit complexes where some parties may struggle to raise their share of strengthening costs.
Regulations are being developed to support the implementation of the Act, including new engineering guidelines to ensure better consistency in the assessment of EPBs.
Shaking down the legislation
An EPB is defined as one that would have its 'ultimate capacity' exceeded in an earthquake, and if the building were to collapse, the collapse would likely result in injury, death or damage to nearby buildings.
In practical terms, a building that meets less than 34% of the new building standard is often referred to as earthquake-prone. Parts of a building, such as unreinforced masonry, can also be labelled as earthquake-prone independent of the whole building.
Under the new legislation, territorial authorities (TAs) are required to identify potential EPBs and notify their owners. They must also assign ratings to buildings and publish information about the buildings in a public register, which will be made available online.
Building owners who receive a notification must have their building assessed by a suitably qualified engineer within 12 months and, if it's labelled as earthquake-prone, carry out remedial work and display a notice on the building declaring it as earthquake-prone. In certain circumstances, TAs may extend the assessment timeframe by a further 12 months.
Risk determines response
To ensure the response required is proportionate to the risk and avoid a 'one-size-fits-all' approach, New Zealand has been split into three seismic risk zones (see Figure 1).
The risk zones were determined using the 'Z' factor (see table), which defines the seismic hazard factor for each area. A number of buildings within high and medium risk zones have been identified as 'priority buildings', these must be identified and remediated within half the time frames of non-priority buildings.
Risk
'Z' factor
TAs must identify potentially EPBs by:
Building owners must complete remedial work after being issued with EPB notice in:
 
 
Priority
Other
Priority
Other
High
≥ 0.3
1/01/2020
1/07/2022
7.5 years
15 years
Medium
≥ 0.15 < 0.3
1/07/2022
1/07/2027
12.5 years
25 years
Low
< 0.15
N/A
1/07/2032
N/A
35 years
The Ministry of Business, Innovation and Employment's (MBIE) Building Performance website describes two key categories of priority building as:
Those that are prescribed in the Building Act, which include certain hospital, emergency and education buildings.
Those that are described in the Building Act and determined with community input, which include parts of unreinforced masonry buildings that could fall in an earthquake onto a thoroughfare with sufficient pedestrian or vehicle traffic to warrant prioritisation, and buildings that could impede transport routes of strategic importance if they were to collapse in an earthquake. Councils will need to undertake public consultation to decide with their communities which buildings and routes or thoroughfares this should apply to.
Excluded buildings
Not all buildings are covered by the Building (Earthquake-prone Buildings) Amendment Act 2016, as the system is designed to focus on those considered most hazardous to public health. Excluded buildings include:
Farm buildings
Retaining walls
Fences
Certain monuments
Wharves
Bridges
Tunnels
Storage tanks
While most residential buildings are excluded from the legislation, there are exceptions. Residential buildings larger than two storeys and containing three or more household units, and residential buildings larger than two storeys used as a hostel, boarding house or other special accommodation are included.
MBIE is also consulting on regulations that may allow some building owners to be granted an exemption from undertaking remedial work. Characteristics of an exempt building may include its use, level of occupancy and location relative to other buildings.
For more information on the Building (Earthquake-prone Buildings) Amendment Act 2016 and the latest updates, visit: https://www.building.govt.nz/managing-buildings/managing-earthquake-prone-buildings/