Don't fall short on working at heights
18 Jul 2017, Business Tips, Prove Your Know How, Safety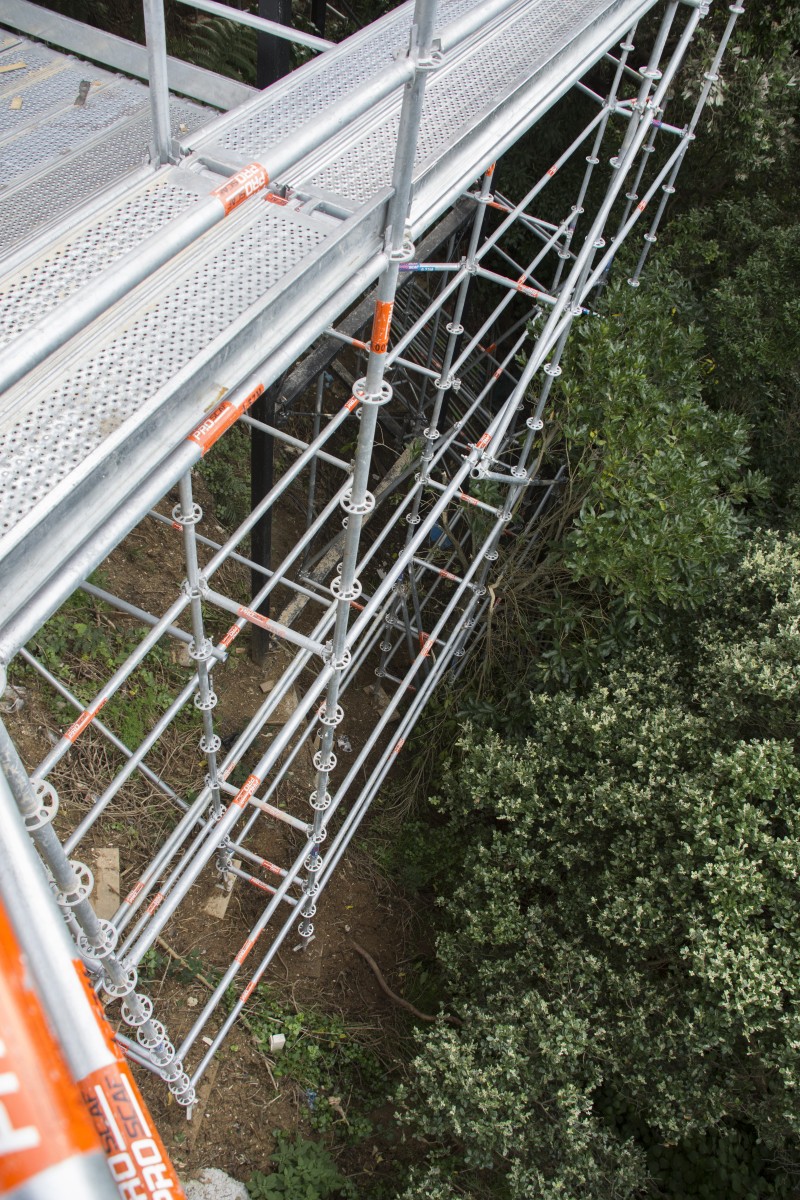 Site Safe separates fact from fiction by looking at some commonly asked questions regarding working at heights
We are often asked if the use of a harness is necessary while working on a scissor lift.
According to Worksafe's Best practice guidelines for working at height in New Zealand, a harness should be worn when working on a scissor lift – unless a risk assessment has proven that the work can be done safely without a harness and there is no risk of falling. Remember:
When using a scissor lift or other elevating work platform, such as a cherry picker, and using a harness, you should ideally be protected by a double-lanyard system fitted with a short energy absorber or fit for purpose self-retracting lifeline (SRL), fixed to a certified anchor point.
The worker operating the lift must be competent in its use.
Make sure to follow any instructions given by the manufacturer.
People must work inside guardrails and not reach or climb over the rails. Workers need to keep both feet on the work platform.
If you often work at height, it's a good idea to regularly practise and review your rescue plan – that way, if the worst does happen, everyone will know what to do.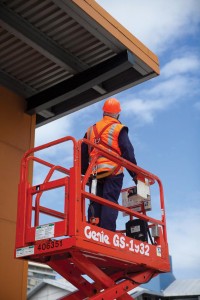 Are you competent?
If you or your workers are wearing a harness, you all need to be trained. Only trained and competent people can install and use harness systems on site. A qualified person must train untrained workers before they can use a harness system.
They will also need to be supervised at all times by another worker who is also trained and competent. For workers completing basic work, a recommended way of showing competence is NZQA Unit Standard 23229 – Use a safety harness for personal fall prevention when working at height.
If you are involved in planning, installing and/or operating fall arrest systems and supervising staff, NZQA Unit Standard 15757 – Use, install and disestablish proprietary fall arrest systems when working at height is recommended.
To get these Unit Standards, check out Site Safe's Height and Harness Safety and Fall Arrest Systems courses. To learn more about how to do a risk assessment, download Site Safe's free Risk Guide from their website or check out their new Risk Management course.
Working at height checklist
Before getting started, you should work through the following checklist:
Identify the task/s that need to be done.
Identify the hazards for each task.
Identify the risks associated with each hazard.
Identify control measures.
Pick the right mobile elevating platform for the job.
Develop your plan (this could be done via a Safe Work Method Statement or a Task Analysis).
Make a plan for what to do in an emergency.
Record the planning, including any rescue plan.
Involve staff and talk to everyone working on the job about the plan.
Review the plan before the job starts and make any necessary amendments.
/* featured_learn_list end */?> /* featured_news_list end */?>