PLACEMAKERS SHINES AT HARDWARE AWARDS!
19 Nov 2018, Community & Sponsorship, News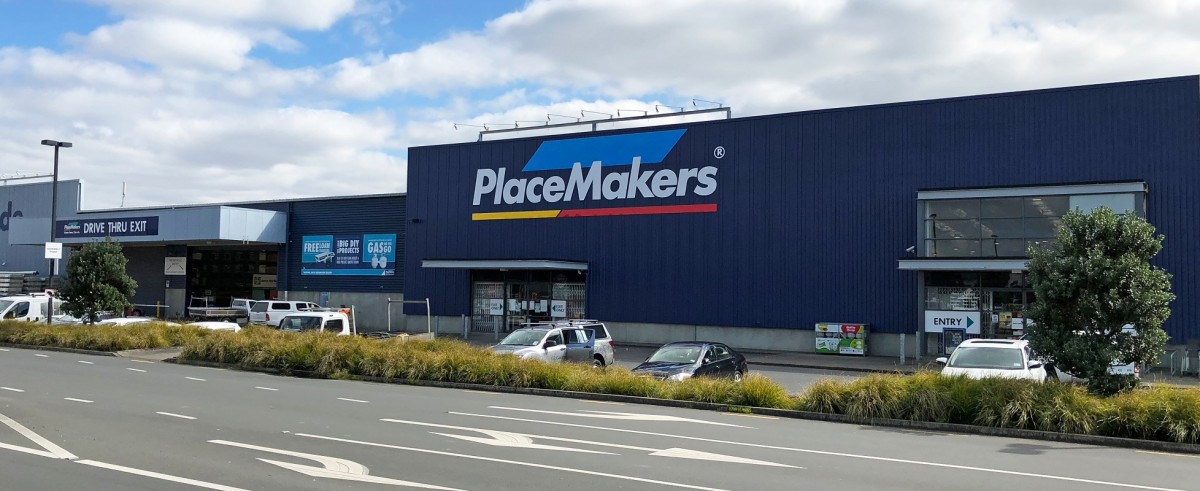 PlaceMakers recognised for its commitment to market-leading customer service
PlaceMakers is proud of its team's achievements at the Annual Hardware Awards, with wins in four categories in recognition of our customer service and commitment to trade.
Nearly 500 people attended the event, where the industry comes together to celebrate the best-in-class with a gala dinner and awards for suppliers, retail stores, trade stores and people.
"It was fantastic," says PlaceMakers General Manager Bruce McEwen. "Being a finalist at this level is a significant achievement in itself, and PlaceMakers is very proud of our people and their achievements.
"Our philosophy of having the best people delivering market-beating service to our customers every day is evidenced in these awards. We always aim to do what we say we'll do every day to the benefit of all our customers."
Retailer of the year
Chris Fairbairn of PlaceMakers New Lynn (previously Mount Wellington) has made Hardware Award history as the first person to receive the Retailer of the Year award twice. It's also the first time an operator has won the individual and store award.
"For me, these two awards are almost one and the same," says Chris. "What I've achieved is really just a reflection of the hard work put in by my team to provide the best results for our customers."
According to Chris, it's about keeping the customer at the centre of everything you do.
"Everything relates back to 'how do we service the customer better and differentiate ourselves from the competition?'"
Trade store of the year
After Chris joined the Mt Wellington branch in 2010, the team set its sights on the Trade Store of the Year title.
"It's about having a really clear vision of what you want to achieve. We've made a lot of changes over the past nine years with the goal of winning the award," says Chris.
"It's so rewarding to see all the hard work put in by the team recognised in this way."
Chris left the Mount Wellington branch four months ago and says there couldn't be a more satisfying send-off.
"It feels like the culmination of all our hard work and I'm pretty proud to leave the store in a strong position, where it's been recognised as being the top of its game."
This is the sixth year in a row that PlaceMakers has received the 'Trade Store of the Year' award.
Trade account manager of the year
PlaceMakers Riccarton's Nicholai Thompson secured top honours at this year's Hardware Awards – a satisfying achievement after seeing his colleague Alan Howe receive it last year.
"It's such a great honour to receive an award like this," says Nicholai. "It's not an easy achievement when there are so many outstanding account managers in this line of work."
Young retailer of the year
Olivia Kathan of PlaceMakers Whitanga says she's learned a lot since joining PlaceMakers five years ago. Now the store's Operations Manager, the 27-year-old credits her success to the 14-person Whitianga team and her mentor, store operator Joe Reece.
"For me, it's all about the people around you," says Olivia. "I have an incredible team that has provided so much support over the years, and Joe has been an amazing mentor."
More in the running
Bruce also congratulated other PlaceMakers finalists Ingemar van Drongelen (Riccarton), Shane Harmon (Riccarton) and Riccarton Branch.
"The results demonstrate to the whole industry the depth of talent and branch success we have within our business, and what an undisputed market leader looks like. Well done Team Blue!"