SCOOTERIN' FOR A CAUSE
20 Nov 2019, Community & Sponsorship, News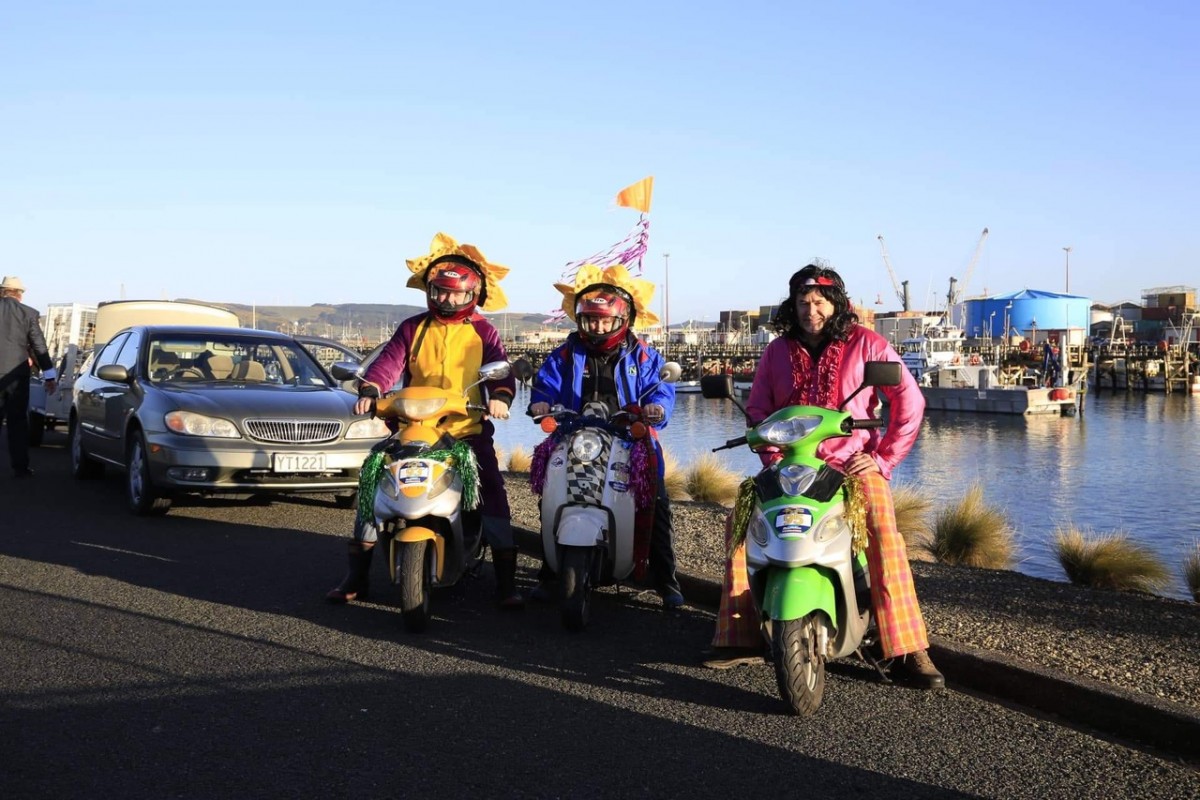 PlaceMakers Southern Scooter Challenge raises more than $100,000 for local charities
Southland's high country was abuzz with activity on Saturday 14 September, with more than 100 riders taking part in the region's Southern Scooter Challenge. More than $100,000 was raised  through The PlaceMakers Foundation in support of local charities Prostate Cancer Southland and Hospice Southland.
The endurance ride covers 220km of picturesque South Island country, from Stirling Point in Bluff to the finish point in Queenstown. Riders and their scooters were decked out in blue in support  of Blue September, the Prostate Cancer Foundation's annual awareness and fundraising month.
Event organiser and PlaceMakers Invercargill employee Tash Clay says PlaceMakers is hugely proud to help the two local charities to continue their great work.
"The challenge is all about raising awareness of prostate cancer and the importance of getting tested, as well as fundraising for survivors, families of those with cancer and those committed to making a difference. We are really proud of the amount raised and can't wait for the next event," she says.
Over the past eight years, PlaceMakers has raised nearly $2 million in support of Blue September. Since the creation of the PlaceMakers Foundation earlier this year, PlaceMakers branches around the country have diversified, raising funds for a variety of local organisations or initiatives.
From lending a helping hand for local groups to bringing major projects to fruition through the Working Bee programme, the goal of the PlaceMakers Foundation, which was launched in April 2019, is to make a change and together build a better New Zealand.
/* featured_learn_list end */?> /* featured_news_list end */?>