TINY HOME ADVICE NOW AVAILABLE
26 Nov 2021, Industry Updates, News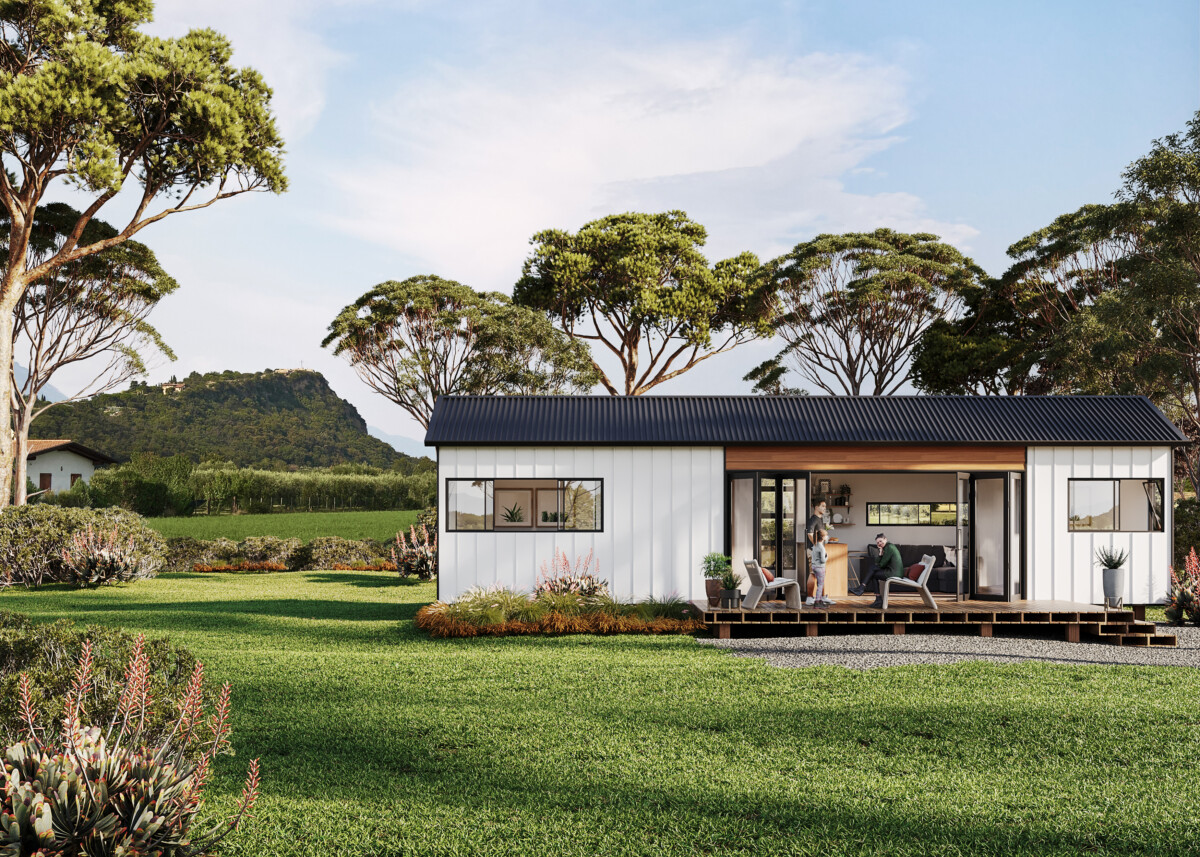 After years of conflicting guidance and verdicts for current and would-be tiny home owners, the Ministry of Building and Innovation (MBIE) has published a Tiny House Guidance document
Produced by the Building System Performance branch in consultation with a tiny house stakeholder group, the guidance seeks to clarify ambiguity on which rules apply to which tiny homes and what requirements need to be considered before building a tiny house.
This guidance aims to ensure that tiny houses as buildings are safe, healthy and durable for their intended use.
What needs to be considered
There are a number of factors to consider for those wishing to build, or purchase and re-locate tiny houses, particularly those on wheels.
Tiny houses on wheels will often be vehicles (eg, motor homes) but, if they are "immovable" and "occupied by people on a permanent or long-term basis", then they will also be buildings. Depending which category the tiny homes falls under – vehicle, building, or both – it will have to comply with one or more of three relevant laws. The flowchart above offers a simplified system for determining the tiny home category.
Depending how it is defined, the legislation that may apply includes:
The Building Act 2004 (includes the Building Code).
The Resource Management Act 1991.
The Land Transport Act.
The guidance emphasises the importance of determining whether a tiny house is considered a dwelling under both the Building Act and the Resource Management Act, because they are very different pieces of legislation, with varying definitions and requirements for each. It is possible for a tiny home to not be defined as a building under the Building Act, but still be defined as a building in a district plan adopted by your council under the Resource Management Act.
Who is involved?
While MBIE has taken the lead on providing generic tiny home guidance, the document strongly recommends that builders speak to the local council before proceeding with a tiny home build, to ensure the correct consents are obtained – if required.
Also, according to an MBIE spokesperson, because no legislative or regulatory changes have been made regarding
tiny houses, it will have no impact on court decisions*.
Check out the guidance by searching 'tiny house' on building.govt.nz. 
*In February 2020, the Christchurch District Court overturned an MBIE determination which found a tiny home "more akin to a building"than a vehicle. Read more on underconstruction.placemakers.co.nz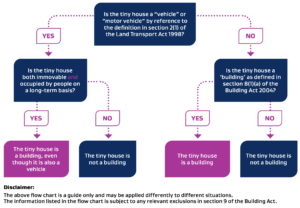 /* featured_learn_list end */?> /* featured_news_list end */?>