TOP INSURANCE TIPS
26 Nov 2021, Business Tips, Insurance, Learn, Prove Your Know How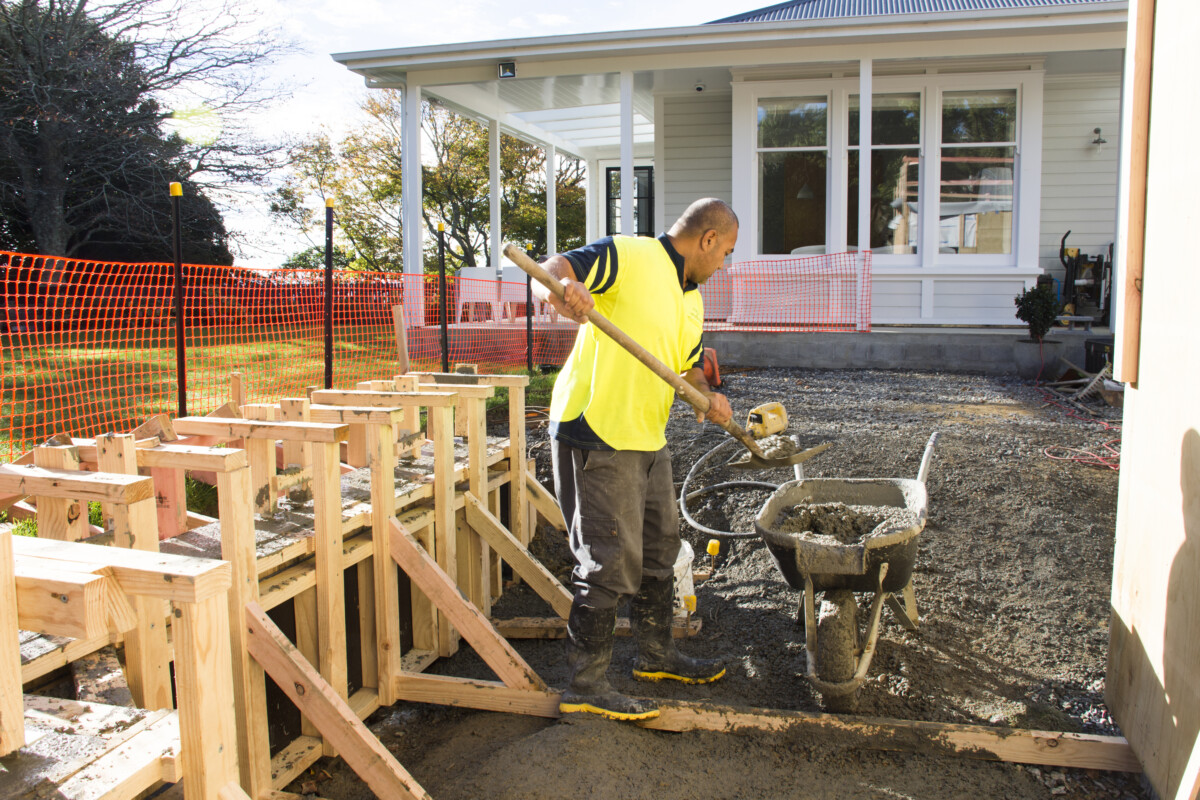 Trade insurance expert Ben Rickard offers insights on recent insurance issues that have cropped up from builder and sub-contractors
We've been writing these articles since 2013 and have built up quite a library in that time. They can all be found on our website at builtin.co.nz/articles and the Under Construction website. We've covered pretty much any topic of insurance, risk, liability and potential claims that anyone working as a builder, LBP or other trade professional should have a good understanding of. Knowing what you are and aren't covered for, and being aware of the risks you're exposed to, are key to managing any business, and that applies equally if not more so to those in the construction industry. This time we cover off a few issues that have cropped up recently and are worth knowing about.
Contract works insurance covers subbies too!
Well, it should do. Regardless of who arranges it, generally sub-contractors can and usually are included under the policy. That means it doesn't matter if it's the builder, the owner or a subbie who damages the works – the contract works policy will cover it. Who pays the excess is then the only question, and if you have a good contract, it should set out the rules for this.
We have had three situations recently where subbies have been asked by their main contractor to pay for damage they've done to materials that are part of the job. One was a deck that had cedar oil spilled on it, another was for a smashed window in a new build and the third was damaged roofing iron. These should be covered under contract works insurance claims.
So, if you are a subbie and do cause some damage, be aware that the contract works insurance is there to cover you too! Because we are talking about damage to the works themselves, you may find that your liability insurance won't cover it
(this is complicated and depends on the specific circumstances of what is damaged and when) or will only apply over and above any contract works claim first.
The Building Defects exclusion
This is an exclusion in most construction and liability policies these days. It stemmed from the leaky homes crisis and effectively excludes any claim where water has penetrated a building through its external envelope. This sucks for trades who are working on this envelope, such as roofers, external waterproofers and those installing cladding. It has even been extended to deny claims from people who have accidentally penetrated existing structures while doing some small job, such as installing a heat pump, TV aerial or skylight.
Below is a typical Building Defects exclusion example:
We will not indemnify You for any claim under this Policy in respect of or alleging Personal Injury or Property Damage arising out of:
The failure or alleged failure of any building or structure to meet or conform to the requirements of the New Zealand Building Code contained in the First Schedule of the Building Regulations 1992 or any applicable New Zealand Standard (or amended or substituted Regulation or Standard) in relation to leaks, water penetration, weatherproofing, moisture, or any effective water exit
or control system; or
Mould, fungi, mildew, rot, decay, gradual deterioration, microorganisms, bacteria, protozoa or any similar or like forms in any building or structure.
Unfortunately, insurers are unwilling to take on the risk of water penetration following the leaky homes crisis, so damage caused in this way is not insured. They take the view that any penetration that lets water in is a breach of E2, which triggers the exclusion.
Are you hiring equipment?
If you want to avoid having to pay the hire company's insurance charges every time, you can arrange your own annual policy to cover hired equipment. This could add up to a reasonable saving, depending on the amount you spend on hireage each year and the value of the equipment.
While your liability insurance may cover you if you damage someone else's property while using the hired kit (eg, you swing the bucket into the side of their house), it may not cover damage to or theft of the equipment itself. And, depending what your hire contract is, you could be liable for all sorts of things.
On another note, if you own your own stuff and are hiring it out to other businesses, you need to make sure that the insurance for that equipment allows 'dry hire', which means renting out a piece of equipment without an operator. Otherwise, it may not be covered if something happens while it's hired out.
Cover for legal expenses
Most liability policies cover the legal costs related to a claim under that particular policy – ie, for defending the claim against you. For example, if you are sued for causing damage to someone's house, and this damage is covered by public liability insurance, then that policy would cover the associated legal costs.
You can also get separate insurance for 'legal prosecution defence costs'. This covers the cost of defending criminal prosecutions against directors or employees of the company while they were going about their work. It's important to note that it relates to criminal prosecutions, such as an assault or theft charge, not civil claims such as breach of contract.
The legal costs cover described above is only for defending you, it's not for you if you need to take someone to court yourself. There is insurance available that would pay your legal costs if you needed to bring a case against someone else, for example for breach of contract by a client. This cover is difficult to obtain but available in New Zealand in some circumstances. So, if this is of interest, please get in touch.
The information presented in this article is general in nature and not intended to be financial advice for individual situations.
You should speak to an expert about your specific circumstances and needs. Builtin are New Zealand's trade insurance experts.
For more information visit www.builtininsurance.co.nz or contact Ben at ben@builtin.co.nz or 0800 BUILTIN.
/* featured_learn_list end */?> /* featured_news_list end */?>