WEATHERING WINTER
27 May 2019, Learn, Prove Your Know How, Safety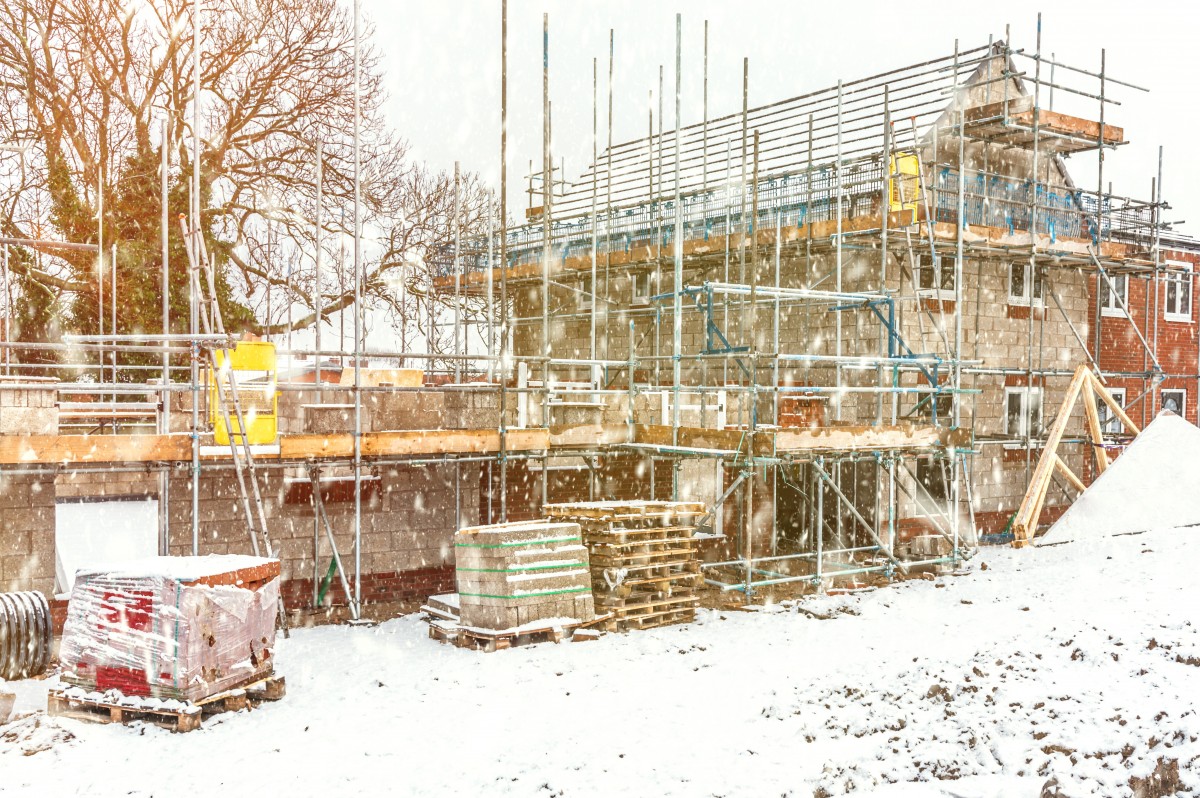 With temperatures dropping, it's time to think about protecting yourself and your team from the cold
Winter weather can lead to more injuries, as colder temperatures can affect decision-making. For example, workers may take shortcuts to finish a job quicker so they can get out of the elements. These shortcuts may lead to people getting hurt, as well as damage being done to plant and equipment.
Site Safe Christchurch Safety Advisor Trudy Hodge knows all about working in chilly conditions. Canterbury can have some tough, frosty mornings and Trudy says warming up before getting into any hard yakka is always useful in avoiding cold-start injuries.
"Stretching and moving the body's mechanical workings before digging and lifting is always a good idea."
She adds that starting with one of the easier jobs of the day is a productive way to warm up.
Even moderately cold temperatures can increase the risk of workplace incidents as the cold reduces manual dexterity, fingertip sensitivity and muscle strength.
People working outside should try to eliminate, or at best minimise, cold hazards.
The following areas are key to weathering winter well.
Personal protective equipment
Clothing should be worn in multiple layers. The bottom layer can be a range of materials including polypropylene, polyester or wool.
The outer layer should be hi-vis, rain and wind-proof and allow for easy opening and removal.
Trudy says that with layering, it is vital to get the base layer next to the skin.
"Good thermals that draw the sweat away from the body are a godsend. There are many brands on the market, but remember, you get what you pay for!
"If you can afford it, merino is excellent for warmth and keeping the skin dry."
It has the bonus, for the extra hard-working people, of being low on the odour scale, which is never a bad thing in the smoko room.
Food, shelter and wellbeing
Food and liquid intake are essential to maintain body heat and prevent dehydration, particularly as the body is working harder in cold conditions.
WorkSafe says if continuous work is carried out in temperatures below 0°C, heated shelters such as cabins or smoko rooms should be available.
A strict timetable for breaks should be put in place to allow employees to warm up and change clothes if needed.
Always have a hot brew on hand. Tea, coffee, Milo, or a herbal tea will keep that core temperature up.
Training
Employees should be informed about appropriate PPE, safe work practices and emergency procedures in case of injury. While working in the cold, a buddy system should be used to look out for one another.
Workers and supervisors should be trained to recognise the symptoms of cold exposure, such as hypothermia. Having a trained first aid person is also highly recommended.
Site Safe Wellington Safety Advisor Jenni Maxwell says early indications of workers being affected by the cold include slower reaction times and being slower at doing their work.
"When the body is exposed to cold temperatures, effects can include dehydration, numbness, shivering and – in very cold weather – possibly frostbite."
Exposed areas such as the head, hands and feet are just as important as the body. Gloves are an obvious option; however, these can become bulky and affect a worker's manual handling, so a better option may be to provide warm air blowers or insulated handles on tools.
Buy footwear that is well padded, insulated and made from a breathable material such as leather. A great deal of heat is also lost through the head; a problem compounded by the fact that hard hats do not provide protection against the cold.
If a hard hat is necessary, wear a tightly fitted beanie made of polypropylene or merino underneath.
Equipment
The risk of cold injury can be minimised by equipment choice and design. Plant, equipment and tools should be designed so that they can be operated without having to remove items of PPE.
The more complex or fiddly the activity, the greater the likelihood that PPE will be discarded during the process, which leads to increased risk.
Plan
To avoid harsh winter conditions, plan work that is appropriate to the weather. Check weather reports before planning your jobs, so that outside tasks can be done on the best possible day.
If you cannot be adequately protected from the effects of the cold, then work must be suspended or rescheduled to remove the risk of harm.
Following these steps will ensure that winter does not slow you down and everyone stays productive, happy and keen.
Site Safe is a not-for-profit, membership-based organisation that supports a culture of health and safety in New Zealand construction. For more information go to: www.sitesafe.org.nz

/* featured_learn_list end */?> /* featured_news_list end */?>